Buy refrigerator ice bucket auger assembly works for Frigidaire FGHS2631PF1 FPHS2699KF3 FGHS2367KP2 FGHS2667KB1 FGHS2669KP2 FGHS2679KP3 and more.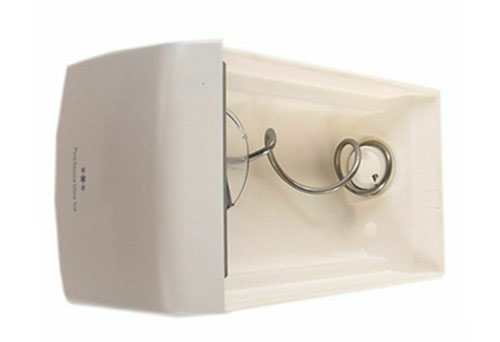 Refrigerator Ice Bucket
Product: Refrigerator Ice Bucket and Auger Assembly
Part Number: 241860810
Replace Parts: 1512825 PS2363741
Fits Brands: Frigidaire
Fits Frigidaire Refrigertor Models
This refrigerator ice bucket and auger assembly product works for the following Frigidaire models.
RFG297HDPN/XAA RFG297ABPN/XAA RFG297ABBP/XAA RFG298HDBP/XAA RF4287HARS/XAA-00 RF4289HARS/XAA-02 RF4267HARS/XAA-01 RF4267HARS/XAA-04 RFG298HDBP/XAA-00 RF4287HABP/XAA-00 RF4287HABP/XAA-02 RF4287HAPN/XAA-01 RF267ABBP/XAA-00 RF267HERS/XAA-01 RF26XAZRS/XAA-00 RFG297HDWP/XAA-04 RFG296HDBP/XAA-01 RFG296HDWP/XAA-02 RFG297AAWP/XAA-00 RFG297HDRS/XAA-00 RFG297HDRS/XAA-03 RFG297ABRS/XAA-00 and more.
Compare Lowest Prices
Best Deals! Your item number is 241860810. Read the refrigerator ice bucket item description, delivery & payment options, and compare prices on eBay.