Compare Prices GE WR49X10147 Refrigerator Main Control Board Parts. Suits for WR55X10492 1266021 AP3957581 PS1483475 WR49X10092 PSH23PSRASV PSF26PGTABB PSH25MSTBSV PSC23PSSDSS  appliance parts and others. 100% Satisfaction Guarantee.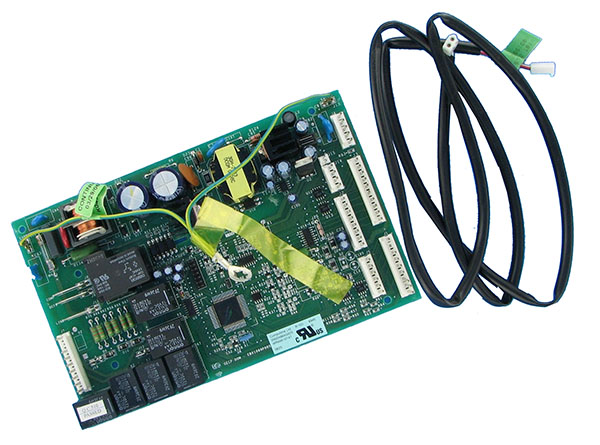 GE WR49X10147 Refrigerator Control Board
Part No: WR49X10147
Replacement Parts: WR49X10121 WR55X10156 EAP1483475 WR49X10115 WR55X10530 WR55X10492 1266021 AP3957581 PS1483475 WR49X10092 WR55X10414 WR49X10138 WR49X10147
Fits Brands: GE, General Electric
Product or Service Type: Fridge Replacement Parts, Refrigerator main control board service kit, Fridge Electronic Board parts.
Price: Read more item details and Compare the Lowest Prices Below.
==> Click Here to Compare Best Prices! <==
Fits Models:
Check the correct appliance part. This GE WR49X10147 Refrigerator Electronic Control Board can be used for the following models. Press Ctrl-F to check your appliance model as indicated.
PSH23SGNAFBS PSS26PSSASS PSH23PGSBBV PCF25PGSCCC PSS26PSSCSS PSH25PSTBSV PSH25MSTBSV ZFSB23DRKSS PSW23PSSBKSS PSC23PSTASS PSH25PGSBWV PSF26PGSCWS ZFSB23DRGSS PCF25PGSBCC ZFSB23DRDSS PCF25PGSCBB PSS27NGSCBB PSC23PSSASS PCF25PGTAWW PSC25NSTBSS PSC25MGSAWW PSF26PGSABB PSH23PSRASV PSH23SGPABS PCF25PGTABB PSH25PSSBSV PSH25PGSACV PSH25PGSAWV PSH23NGPAWW PSC25PSTBSS PSH23PGRCBB PSH23PGRBWW PSH23PGRBBB PSF26PGSBBB PSC25MGSBWW PSH25PSTBSS PSH23PGSBWV PSC25MSTASS PSW26PSSAKSS PSC23PSTBSS PSW23PSTBSS
PSS26PSSBSS PSH25MSSASV PSH23PSRCSV PCF25PGSCWW PSF26PGSAWW ZFSB23DNASS PSF26PGSBWS PSC25NGSBWW PSH23PSSASV PSC25NGSBCC PSC25MSTBSS PSH25PSTASS PSC25SGSCSS PSW23PSRASS PSW26PSTBSS PSH25NGSABV PSH25PSSASV PSW26PSSBSS PSF26PGSCWW ZFSB23DRBSS PSH23PGTBBV PSH25MGTABV PSS26PSTASS PSS27NGSCCC PSC25PSSASS PSH23PSSDSV PSH23PSTBSS PSH23PGRACC ZFSB23DRHSS PSC23PSSDSS PSC25MSSASS PSH23PGSBCV PSH25MGSBBV PSH23PGTBWV PSH23PSTASV PSH23PGTAWV ZFSB23DRFSS PSH25SGSBSV ZFSB25DTASS PSH23PSTBSV PSW23PSRBKSS PSH23PGRAWW PSH25NGSAWV PSF26PGSAWS PSF26PGTAWW ZFSB25DTGSS
PCF25PGSBWW PSH25PGSABV PSC23PSSBSS PSC25MGTABB PSH23NGPABB PSC25NSTASS PSH25NGSBBV PSC25SGSBSS PSF26PGSCBB PSH23PSSCSV PSS26PSTBSS PSF26PGTABB PSC25MGSBBB PSW23PSSAKSS PSC25PSTASS PSW26PSSDSS PCF25PGSABB PSH25NGSBWV PSH23PGSCBV PSF26PGSBWW PSH25NGSBCV PSF26PGTASB PSH25PSTASV PSH23PGRABB PSF26PGTBWW ZFSB23DNDSS ZFSB23DRCSS PSC23PSSCSS PSH23PSTASS PSH25MGTBBV PSH23PGRBCC PSW23PSSCSS PSH25NGSACV PSC25MGTBWW PSH25SGSASV PCF25PGSBBB
PSH23PGRCWW PSW26PSSCSS PSH25MSSBSV PSC25MGTBBB ZFSB25DTBSS PSH23PGTABV PCF25PGSACC ZFSB23DRASS PSC25SGSASS PCF25PGTBWW PSH23PGRCCC PSH23NGPACC PSH25MSTASV PSH23PSSBSV PSH25PGSBBV PSW23PSTASS PCF25PGTBBB PSH23SGNABS PSH23PSRBSV PSH23PGSCWV PSW26PSTASS PSC25NGSBBB PSW23PSRCKSS PSF26PGTBSB PSC25MGTAWW PSS27NGSCWW PSC25PSSBSS PCF25PGSAWW PSH23PGSCCV PSH25PGSBCV PSC25MSSBSS
Compare Lowest Prices
Check the Best Deals! Look at more product details, customer reviews, item conditions (new brand, pre-owned, or refurbished), shipping information, parts warranty, and payment methods. Many sellers promote this new or used part at the store online. You can compare the prices below.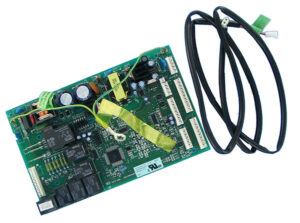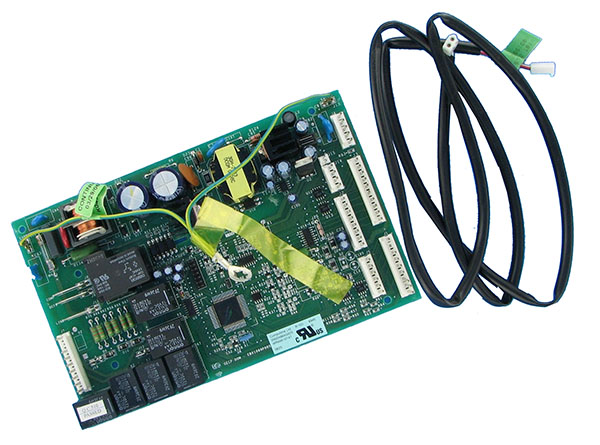 ==> Click Here to Compare Prices Today! <==
Other Home Appliance Information
Find related parts, covering KitchenAid refrigerator main control board, Maytag refrigerator main control board, Samsung refrigerator main control board, LG refrigerator main control board, and GE wr55x10942 refrigerator main control board replacement parts.
Besides the GE WR49X10147 Refrigerator Control Board, there are more home appliance replacement parts offered on the market, e.g. Dishwasher Control Board Repair Cost, GE Dishwasher Troubleshooting, Whirlpool Refrigerator Ice Maker Control Board, and Siemens Dishwasher Problems.
For more main appliance brands, e.g. Whirlpool, you can view its products, parts, and services on the Internet.
Other Replacement Parts:
Do you need help? If you have any problem with finding the right part for your appliance model, please feel free to contact us at any time. We will check the part and get back to you soon. Thank you so much.