The Savings Begin Here – GE WE01X20374 Dryer Timer Knob for WE1M589, WE1M856, 3276177, AP5805160, PS8769912, EAP8769912. Buy best price now!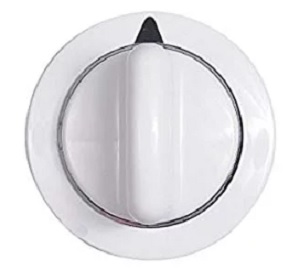 Note: Click the links below to find compatible models, solve common issues, watch our replacement video, find similar items, and check eBay prices
---
GE WE01X20374 Dryer Timer Knob
The GE WE01X20374 Dryer Timer Knob is a genuine replacement part designed for GE dryers. It helps you easily control and set the drying time on your appliance, ensuring efficient and reliable operation.
Part Number: WE01X20374
Replacement Numbes: WE1M589, WE1M856, 3276177, AP5805160, PS8769912, EAP8769912
Part Types: Gas / Electric Dryer Control Dial, Appliance Timer Handle, Washing Machine Timer Knob
Compatible Brands: GE, General Electric, Hotpoint
---
Compatible Models for GE WE01X20374 Dryer Timer Knob
This part works on these GE and Hotpoint dryer models.
DBB5000EF0GG, DBB5000GF0GG, DBB5000GF1GG, DBXR300EF0WS, DBXR300GF0WS, DHDSR46EG8WW, DHDSR46GG9WW, DTSR495EF0GG, DTSR495GF0GG, DTSR495GF1GG, DZSR483EF0GG, DZSR483GF0GG, DZSR483GF1GG, GHDX100EM0WW, GHDX100GM0WW, GTDL200EM0WW, GTDL200EM1WW, GTDL200EM2WW, GTDL200GM0WW, GTDL200GM1WW, GTDL200GM2WW, GTDL210ED0WW, GTDL210ED1WW, GTDL210ED3WW, GTDL210ED4WW, GTDL210ED5WW, GTDL210GD0WW, GTDL210GD1WW, GTDL210GD2WW, GTDL210GD3WW, GTDL210GD4WW, GTDL210GD5WW, GTDP180ED0WW, GTDP180ED1WW, GTDP180ED2WW, GTDP180ED3WW, GTDP180ED4WW, GTDP180ED5WW, GTDP180ED6WW, GTDP180GD0WW, GTDP180GD1WW, GTDP180GD2WW, GTDP180GD3WW, GTDP180GD5WW, GTDP180GD6WW, GTDP200EM0WW, GTDP200EM1WW, GTDP200EM2WW, GTDP200GM0WW, GTDP200GM1WW, GTDP200GM2WW, GTDP220EF0WW, GTDP220EF1WW, GTDP220EF2WW, GTDP220EF3WW, GTDP220EF4WW, GTDP220EF5WW, GTDP220GF0WW, GTDP220GF1WW, GTDP220GF2WW, GTDP220GF3WW, GTDP220GF4WW, GTDP220GF5WW, GTDP250EM0WW, GTDP250EM1WW, GTDP250EM2WW, GTDP250GM0WW, GTDP250GM1WW, GTDP250GM2WW, GTDP280ED0WW, GTDP280ED1WW, GTDP280ED2WW, GTDP280ED3WW, GTDP280ED4WW, GTDP280ED5WW, GTDP280ED6WW, GTDP280EH0WS, GTDP280GD0WW, GTDP280GD1WW, GTDP280GD2WW, GTDP280GD3WW, GTDP280GD4WW, GTDP280GD5WW, GTDP280GD6WW, GTDX050PM1WW, GTDX050PM2WW, GTDX100EM0WW, GTDX100EM1WW, GTDX100EM2WW, GTDX100GM0WW, GTDX100GM1WW, GTDX100GM2WW, GTDX180ED0WW, GTDX180ED1WW, GTDX180ED2WW, GTDX180ED3WW, GTDX180ED4WW, GTDX180ED5WW, GTDX180ED6WW, GTDX180GD0WW, GTDX180GD1WW, GTDX180GD2WW, GTDX180GD3WW, GTDX180GD4WW, GTDX180GD5WW, GTDX180GD6WW, GTDX180PD0WW, GTDX180PD1WW, GTDX180PD2WW, GTDX180PD3WW, GTDX180PD4WW, GTDX180PD5WW, GTDX200EM0WW, GTDX200EM1WW, GTDX200EM2WW, GTDX200GM0WW, GTDX200GM1WW, GTDX200GM2WW, GTDX200PM1WW, GTDX200PM2WW, HTDX050PM1WW, HTDX050PM2WW, and more.
---
Common Problems with a GE WE01X20374 Dryer Timer Knob
Knob won't turn.
Knob is loose or cracked.
Timer not advancing.
---
How to Replace Your GE Dryer Timer Knob (WE01X20374) | DIY Repair Guide
In this step-by-step video tutorial, we'll show you how to replace the timer knob (part number WE01X20374) on your GE dryer. If your dryer's timer knob is cracked, loose, or not functioning properly, this simple DIY repair can save you time and money.
We'll also provide information on compatible part numbers such as AP5805160 and PS8769912, making it easy to find the right replacement for your appliance. Watch and learn how to get your dryer back to optimal performance!
(YouTube Video Credit: PCApplianceRepair Is Now AppliancePartsExperts)
---
Check Price on eBay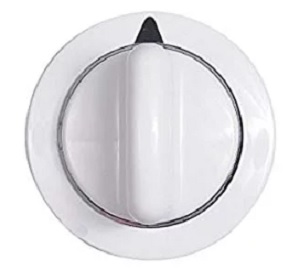 "Ready to replace your GE WE01X20374 Dryer Timer Knob? Check the price on eBay now for the best deals!"
---
Similar Items:
HPUY WE01X24552 – GE General – Dryer Timer Control Knob
WE01X20374 – GE – Dryer – Timer Control Knob White
WE01X30638 – GE Laundry Center Washer Dryer – Control Knob
WE1M654 – GE – Dryer – Timer Control Knob
WH01X10460 – GE – Dryer – Knob
"Discover a wide range of GE dryer control knobs and compare prices on eBay now to find the best deals!"
---
Other Appliance Parts:
If you can't find the right part for your appliance, please leave a message in the comment box below. We'll find the part and get back to you soon. Thank you!