GE Refrigerator Freezer Drawer Side Rail Left WR72X10124
Part Number: WR72X10124
Replacement Parts: PS760257 WR72X10084 962642 EAP760257 AP3420897
Compatible Brands: GE
Item Type: Refrigerator Fridge Freezer Drawer Slide Rail Left Hand (LH) Assembly Replacement Parts
Item Price: US$ 373.00
Fits Models:
This part fits the following GE refrigerator freezer models. Use Ctrl+F to find your specific appliance model number below.
ZIC360NHCLH ZICP360SLCSS ZICP720ASESS ZICS360NRFRH ZICS360NMBLH ZICS36NAASSRH ZIC360NRJRH ZICS360NRJLH ZIC360NMARH ZIC360NHARH ZICS360NRCRH ZICP720BSDSS ZICS360NRERH ZIC360NRCLH ZIC360NRBLH ZICS360NRHRH ZIC360NHDRH ZICP720ASDSS ZICP360NHBRH ZIC360NMCRH ZICS360NRFLH ZIC360NHBRH ZIC360NMCLH ZIC360NRGRH ZICP360SLESS ZICS360NMCLH ZICS360NHDLH ZICP360NXARH ZICS360NHBLH ZICS360NMBRH
ZICS360NRJRH ZICP360NHALH ZICS36NABSSLH ZIC360NXBLH ZIC360NHDLH ZICP360NXALH ZICS360NRELH ZIPP360NZA ZICP360SRCSS ZICP360NHARH ZIC360NRJLH ZIC360NRHRH ZICP360NHDRH ZICS360NMCRH ZIC36NMASSLH ZICS36NAASSLH ZICS360NRDRH ZICS360NHDRH ZICS360NXDRH ZIC360NMALH
ZICS360NXBLH ZICP360NXBLH ZIC360NXARH ZICS360NXBRH ZIC360NHALH ZICP720BSCSS ZIC360NHBLH ZICS360NHARH ZICP720ASBSS ZICP720AXASS ZIC360NMBRH ZICS360NMARH ZICP360SLFSS ZICP360NHBLH ZIC360NRHLH ZIC360NRELH ZICP360SLASS ZIPS360NZA ZICP720BXASS ZIC360NHCRH ZICS360NXALH ZIC360NRCRH ZICS360NHBRH ZICP360SLBSS ZIC360NXBRH ZICP360SRFSS
ZICS360NRALH ZICP360NXCRH ZIC360NRDLH ZICP720BSBSS ZICP360NXDRH ZICP360SLDSS ZICS360NXARH ZICS360NRCLH ZICS360NRARH ZICP720ASASS ZICP720BSASS ZICP360SRESS ZICS360NRBLH ZIC36NMARH ZIC36NMALH ZICS360NHALH ZIC360NRDRH ZICS36NABSSRH ZICP360SRBSS ZICP360SRASS ZICS360NRHLH
ZICS360NMALH ZIC360NRGLH ZIC360NRARH ZICS360NRGLH ZICP720ASCSS ZICS360NRDLH ZIC360NMBLH ZICS360NRGRH ZICP360SRDSS ZIP360NZA ZIC36NMASSRH ZICP360NHDLH ZIC360NRBRH ZICP720BSESS ZICS360NRBRH ZICP360NXBRH ZIC360NRERH ZIC360NRALH
Compare Lowest Prices:
Check your appliance model number, find the right part, view product details and conditions, see shipping and handling information, check payment options, and compare the lowest prices on eBay below.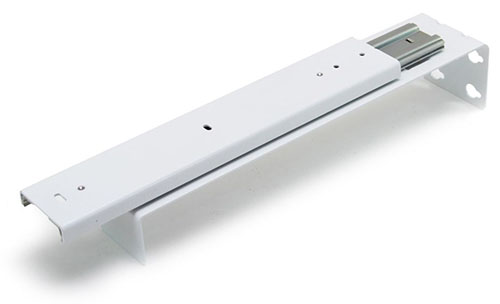 ==> Compare Prices on eBay Here <==
You also are able to check this part and compare the prices at other shops, such as Repair Clinic and Sears PartsDirect online stores.
Other GE Refrigerator Parts:
More Information
In addition to the GE Refrigerator Freezer Drawer Side Rail Left WR72X10124, you can view more appliance replacement parts, covering Freezer Parts, Ice Machine Parts, Vacuum Cleaner Parts, Air Conditioner Parts, and more.
If you have any problem with searching the correct part for your appliance, please leave your message in the comment box below. We will get back to you very soon. All the best.