Your appliance works poorly! – GE Refrigerator Compressor WR87X20937. For ZIC360NHARH PWE23KSDDSS PWE23KMDEES PWE23KGDCBB GYE22KMHDES PYE23KSDESS PFE28RSHCSS ZIP360NHA models and others. Shop low prices on eBay!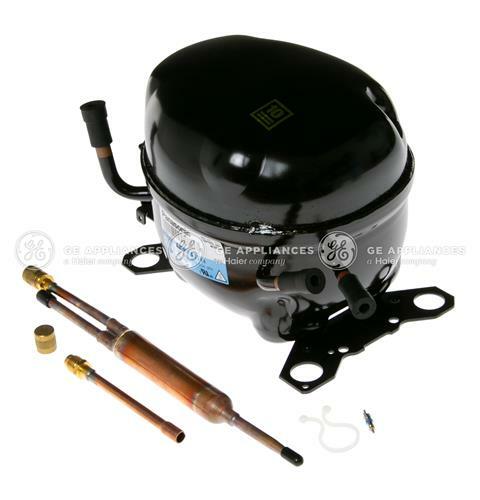 GE Refrigerator Compressor WR87X20937
Product: Brand new genuine GE Refrigerator Compressor Kit WR87X20937
Part Number: WR87X20937
Replacement Parts: WR87X20921
Fits Brands: GE
Item Type: Refrigerator Replacement Parts, Fridge Freezer Compressor Assembly
Item Location: Ronkonkoma, New York, United States
Ship To: the United States and many other countries
Policy: Seller does not accept returns
Condition: New
Item Price: US $475.00
View more product descriptions and Compare Prices Below.
Fits Models:
The compressor WR87X20937 can be used for the following GE refrigerator models. Hit Ctrl-F to search your appliance model following.
PWE23KGDFWW PYE23PSDDSS ZICP360NHALH PWE23KSDDSS PWE23KGDBWW ZIP360NHA PWE23KGDDWW ZIC360NHBRH CWE23SSHDSS CFE28TSHBSS ZICP360NHARH PWE23KMDCES CYE22TSHESS PWE23KGDBBB CYE23TSDFSS ZWE23ESHDSS PFE28RSHESS PYE23PSDESS PYE22PSHGSS PYE22PSHBSS PFE28RSHBSS ZIP360NZA GYE22KSHDSS CFE29TSDDSS PWE23KSDESS CFE28TSHDSS PYE22PSHCSS ZICS360NHALH ZIPS360NZA ZIC360NHALH PYE22PSHFSS PWE23KGDCBB CWE23SSHBSS CFE28TSHCSS PWE23KGDFBB PFE29PSDDSS PWE23KMDEES PWE23KGDEWW ZICS360NHARH PWE23KMDBES PWE23KGDDBB ZWE23ESHBSS CYE22TSHCSS
CYE22TSHBSS ZWE23PSHDSS CFE29TSDESS ZWE23PSHCSS CYE23TSDESS ZWE23ESHCSS ZIC360NHBLH PYE23KSDESS ZIPS360NHA GYE22KMHDES CWE23SSHCSS PFE29PSDFSS PYE22PSHDSS PWE23KSDBSS ZIPP360NHA GYE22KMHBES ZIPP360NZA PWE23KGDCWW PFE29PSDESS PWE23KSDCSS CYE23TSDDSS PWE23KMDDES CYE22TSHDSS GYE22KMHEES PWE23KGDEBB PFE28RSHDSS PWE23KSDFSS GYE22KSHESS ZICP360NHBRH ZWE23PSHBSS GYE22KMHCES PWE23KMDFES GYE22KSHBSS ZIC360NHARH PFE28RSHCSS GYE22KSHCSS CFE29TSDFSS PYE23KSDDSS
Compare Lowest Prices
Learn more WR87X20937 product description, terms and conditions, delivery information, parts warranty, and other useful information. Many sellers promote this new or used part at the store online. Please see the best prices below.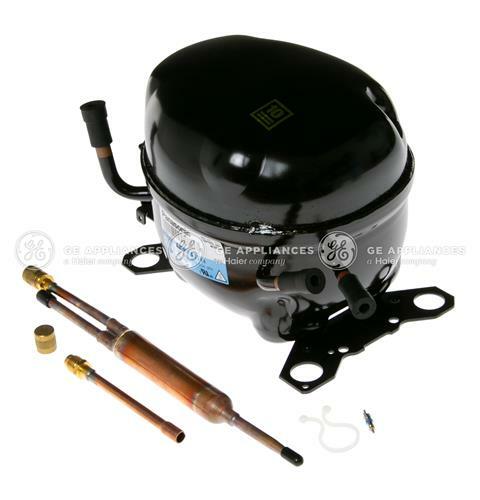 ==> Click Here to Compare Prices Today! <==
Other Information
As well as the GE Refrigerator Compressor WR87X20937, there are many appliance replacement parts promoted on the market, including oven control board, fridge door handle, dishwasher control board, washing machine plate, fridge freezer control board, and washer door boot gasket seal kit.
For other popular appliance brands, e.g. Whirlpool, you are able to find its products, parts, and services on its website.
More Replacement Parts:
Don't give up! Please feel free to contact us if you can not find the right part for your model. We will check the part and get back to you soon. Thank you and all the best!