Search for refrigerator ice bucket auger assembly works for GE ESHF5MGXCEWW GSS25KSWASS LSS25XSWASS PSS26LGRBWW PSS26NHPAWW ZFSB26DRDSS and more.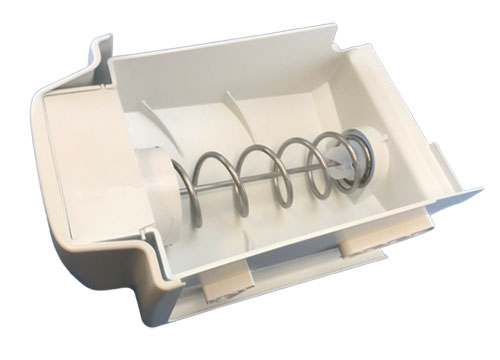 Refrigerator Ice Bucket
Product: Refrigerator Ice Bucket and Auger Assembly
Part Number: WR17X11447
Replace Parts: WR17X12108 1066440 AP3204787
Fits Brands: GE
Fits GE Refrigertor Models
This refrigerator ice bucket product fits the following GE models.
CSHS5UGXCSS DSHF5PGXCEWW DSS25KGTBWW ESF25KGTABB ESF25LGRBCC ESHS5MGXGESS ESS25LSRCSS GSF25XGRCCC GSHF6PGYAEWW GSHL6PHXIELS GSS25LGPACC GSS25LSWASS GSS25TGPEWW GSS25TSWCSS PSF26MGSCWW PSF26NGTAWW PSF26NGTDBB PSF26PGWABB PSHF6RGXCDBB PSHF6YGXBDWW PSR26LGPEBB PSR26UHPASS PSS26LGRBBB PSS26LGSBBB PSS26MGPCBB PSS26MGSCCC PSS26MSRESS PSS26NGPCCC PSS26NHSCBB PSS26NSTCSS PSS26SHTHSS PST26NGPCCC PST26NGPEBB PSTW6YGXCGSS PSW26SGRBSS and more.
Compare Lowest Prices
The right part number is WR17X11447. View the refrigerator ice bucket auger assembly product description, item location, delivery & checkout options, return services & refund policy, and buy the part on eBay here.