Shop for refrigerator ice bucket and auger assembly fits GE DSHF5PGXCEWW GSS25LGPACC PSF26PGSCWW PSS26LGRAWW PSS26NSTASS PSW26RSWCSS and more.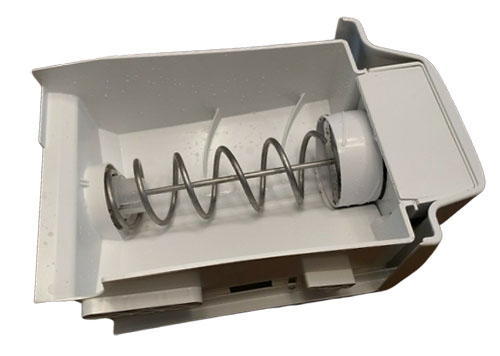 Refrigerator Ice Bucket
Product: Refrigerator Ice Bucket and Auger Assembly
Part Number: WR17X11447
Replace Parts: WR17X12108 1066440 AP3204787
Fits Brands: GE
Fits GE Refrigertor Models
This refrigerator ice bucket item works for the following GE models.
CSHS5UGXCSS DSS25KGRCWW DSS25KGREBB DSS25MSSGSS ESF25LGRDWW ESS25LGPABB GSF25LGWAWW GSF25XGRCCC GSF26KHWABB GSL25LGTCBS GSS25KSTASS GSS25LGTDWW GSS25TSRASS LSS25XGTBBB PSF26MGSAWW PSF26NGPAWW PSF26NGTCWW PSF26PGTAWW PSHF6RGXCDBB PSR26LGPABB PSR26LGPEBB PSR26UHPABB PSS26LGRABB PSS26LGSCBB PSS26MGPCBB PSS26MGSBWW PSS26MSRASS PSS26NGSAWW PSS26NHPCBB PSS26SGRASS PSS26SHRASS PSSC6KGXCCBB PST26SHPBSS PSW26LSRESS PWT26SGRDSS and more.
Compare Lowest Prices
Best Price! The correct item number is WR17X11447. Read the refrigerator ice bucket and auger assembly item details, return services & warranty services, and compare best prices on eBay here.