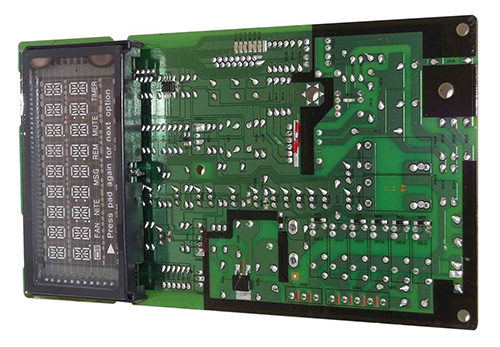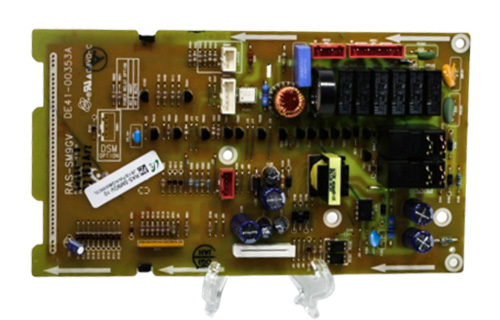 This is a new GENUINE GE replacement part, GE Microwave Control Board WB27X11068. It fits GE JVM3670, PNM1871, PVM1870, and PVM1873 General Electric models.
If your microwave does not respond to button presses, then changing the electronic main circuit board could solve the problem. Check your specific model, find the right part, and compare lowest prices here!
GE Microwave Control Board WB27X11068
Product: Main Control Board PCB Assembly for Microwave
Appliance Part: Microwave Electronic Replacement Parts
Part Number: WB27X11068
Compatible Brands: GE
Compatible Part Numbers: 1567208 AP4509947 PS2374126 EAP2374126
Fits GE Microwave Models:
Note: Use Ctrl+F to find your specific model.
JVM3670BF10
JVM3670CF10
JVM3670SK06
JVM3670WF10
PNM1871SM1SS
PNM1871SM2SS
PNM1871SM3SS
PVM1870DM1BB
PVM1870DM1CC
PVM1870DM1WW
PVM1870DM2BB
PVM1870DM2CC
PVM1870DM2WW
PVM1870DM3BB
PVM1870DM3CC
PVM1870DM3WW
PVM1870SM1SS
PVM1870SM2SS
PVM1870SM3SS
PVM1873SN2SS
Compare Lowest Prices
Read more shipping information, customer service details, warranty & return policy, and product details of the Main Control Board WB27X11068 for General Electric GE models. You can compare lowest prices on eBay here!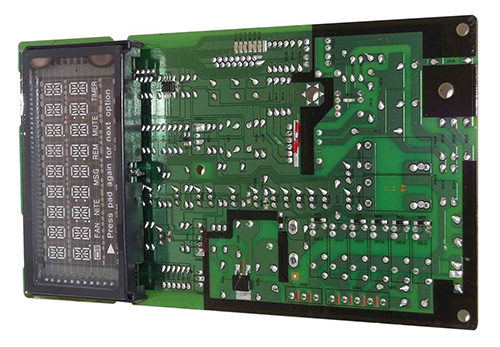 More Information
Furthermore the GE Microwave Control Board WB27X11068, you are able to find more parts for GE, microwave electronic control boards, and GE microwave replacement parts.
Learn more about how to replace the control board on a microwave or microwave PCB board repair. If you need help or can not find the right part for your model, please do not hesitate to contact us at any time.