Search for genuine refrigerator crisper pan fits GE Hotpoint RCA DSS25KGTBWW GSF25XGRCWW GSHL6PHXIELS GSS25TGPACC PSK27MHWHCCC PSS27NGSCCC
and more.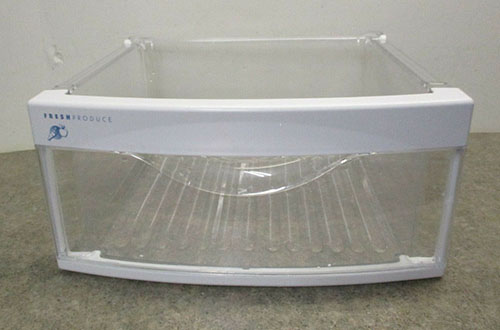 Refrigerator Crisper Drawer
Product: Refrigerator Vegetable Middle Crisper Drawer Pan
Part Number: WR32X22927
Replace Parts: WR32X10343 WR32X10370 WR32X10574 4454554 PS11759183
Fits Brands: GE Hotpoint RCA
Fits Refrigerator Models
This refrigerator crisper drawer pan part fits the following GE Hotpoint RCA models.
DSE25JEMKCDS DSF26DHWABB DSL26DHWCSS DSS25KGREBB ESF25KGTBBB ESF25QGWACC ESS25LGPAWW ESS25XGSACC GCE23YHTAFSS GCG23YESBFCC GSE23GGKKCWW GSE25GGHECWW GSE25HMHEHES GSE25MGTBCBB GSE27NGBACWW GSF25TGWCBB GSG25SISACSS GSHF5KGXBCBB GSHF5MGXBEBB GSHF6PHXCEWW GSHL5MGXGELS GSHS6HGDBCSS GSK25LASBCCC GSS23GGKJCWW GSS23HSHBCSS GSS23KGSACC GSS23QGTMCC GSS23WGTLCC GSS25CGHBCBB GSS25GMHBCES GSS25KGSACC GSS25PSMFBS GSS25QGTMCC GSS25SGSCSS GSS25TSTESS GSS25VGSBWW GSS25WSTISS GSS25XSPABS GSX25YBSBCWW PSE25KSHBHSS PSHF6RGXBDBB PSHF6RGXCDBB PSR26LGPDWW PSR26MSPCSS PSR26UHPDBB PSS26MGPCCC PSS29MGNABB PSSF3RGXDCC PSSS3RGZBSS HSK27MGMKCCC RSK25LCSDCCC
and more.
Compare Best Prices
Your right item number is WR32X22927. See the refrigerator crisper drawer pan item information, and compare lowest prices on eBay here.