Great Price genuine refrigerator crisper pan works for GE Hotpoint RCA DSE25JSHECSS GSE25GGHKCBB GSS23GGKJCWW GSS25TGPBWW GSS27RGPACC PSR26LSQASS
and more.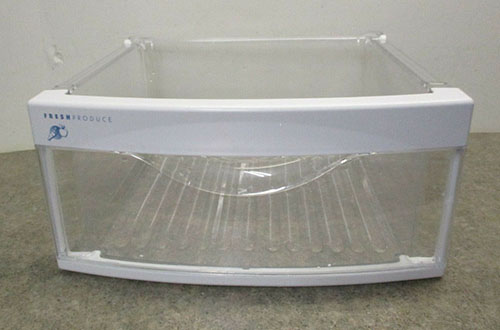 Refrigerator Crisper Pan
Product: Refrigerator Vegetable Middle Crisper Drawer Pan
Part Number: WR32X22927
Replace Parts: WR32X10343 WR32X10370 WR32X10574 4454554 AP6027007
Fits Brands: GE Hotpoint RCA
Fits Refrigerator Models
This refrigerator crisper drawer pan product fits the following GE Hotpoint RCA models.
DSE25JGHKCBB DSHF5PGXAEBB DSS25KGRABB DSS25LGPACC ESF25LGRABB ESHF5MGXBEWW ESS25LGPAWW ESS25XGSBWW GCG21IESBFWW GCG23YHSAFWW GIG21IESBFWW GSE25GGHHCCC GSE25HSHBHSS GSE25MGTICBB GSE26HSECHSS GSF25TGTBBB GSF25XGWABB GSHF3KGZBCBB GSHF5MGXGEBB GSHF6LGBBHBB GSHL5KGXGCLS GSHS6KGZCCSS GSK25LCWACCC GSL25WGSBBS GSS23HMHJCES GSS23QGTABB GSS23WGSAWW GSS23WGTMBB GSS25GGHBCWW GSS25GMHKCES GSS25KGSBCC GSS25PGMFWW GSS25QGTGBB GSS25TGMFWW GSS25TGPECC GSS25WGTABB GSS25XGNABB GSS25XGNAWW GSS27RSPABS LSS25XSWASS PSHF6MGZBECC PSHF9PGZBCWW PSK27NHSACWW PSR26MSPDSS PSR26UHRDSS PSS26MGSCBB PSS27NGSCCC PSSF3RGXDWW PST29NHPBWW HSK27MGMFCCC RSK25MGSACCC
and more.
Compare Best Prices
Shop Here! Your item number is WR32X22927. Read the refrigerator crisper drawer part description, return services & warranty services, and compare best prices on eBay below.