Find new refrigerator ice bucket fits GE Hotpoint RCA Americana BSY25GFMCCC GST22JEMBWW SSL25KFPEBS GSS25KGPDBB PSK27NHMACCC PSS27NGMBAA and more.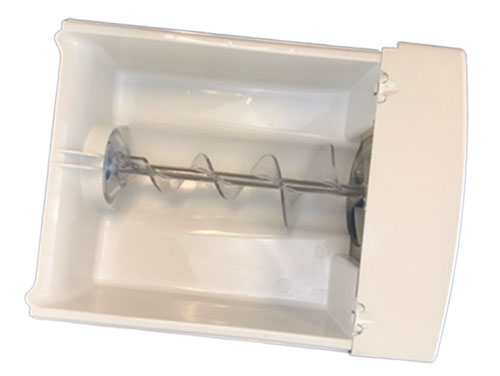 Refrigerator Ice Bucket
Product: Refrigerator Ice Bucket and Auger Assembly
Part Number: WR17X23255
Replace Parts: WR17X10778 WR17X11249 WR17X11333 WR17X11926 EAP11701246
Fits Brands: GE Hotpoint
Fits GE Refrigertor Models
This refrigerator ice bucket product works for the following Hotpoint GE RCA models.
BSY25GFMCWW DSS25JFPDCC GSE22KETBFWW GSH25JFXPWW GSP25ISBBSS GSS22WGMCBB GST25KGMACC GSE25ETHCBB ESH25XGPAWW PCG23NJMAFWW GSH25JFTACC GSH25JSRFSS GSS20IEMCWW GSS25JEREWW GSS25JERFWW GSS25KGPAWW GSS25QGPDCC GSS25SGRFSS PSA25MIMDFBB PSC21MGMBWW PSC23SGMDBS PSS25NGMBWW PSS27NHMABB PSS29NGMCBB HSS22IFMAWW HSS25IFPAWW RSG25KEPAFWW and more.
Compare Best Prices
Your item number is WR17X23255. Read the refrigerator ice bucket part description, and shop the item on eBay.