Low Price refrigerator crisper drawer for GE Hotpoint RCA ESHF6PGYCEBB GCG21ZESBFWW GSHL5KGXGCLS GSS23WGSCWW PSE25KGHEHWW PSW26MSTASS
and more.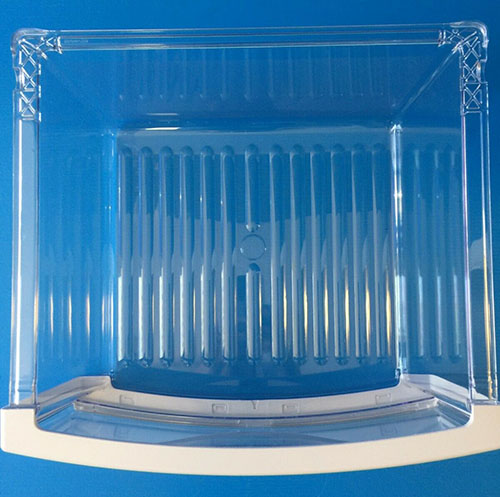 Refrigerator Crisper Drawer Pan
Product: Refrigerator Vegetable Middle Crisper Drawer Pan
Part Number: WR32X22927
Replace Parts: WR32X10343 WR32X10370 WR32X10574 4454554 EAP11759183
Fits Brands: GE Hotpoint RCA
Fits Refrigerator Models
This refrigerator crisper pan item works for the following GE Hotpoint RCA models.
DSE25JGHBCBB DSE26JSEDCSS DSHS5PGXCESS DSS25LGPACC ESF25LGREBB ESHS6PGYAESS ESS25LSQASS ESS25XGSABB GCG21YESBFBB GCG23YESAFWW GSE23GSEFCSS GSE25GGHECCC GSE25HMHEHES GSE25MGTJCWW GSE29KGYBCWW GSF25XGRAWW GSHF3KGXFCBB GSHF5KGXECBB GSHF5KGXGCBB GSHF6NGBCHWW GSHL6KGZBCLS GSHS6KGZCCSS GSHS9NGYCCSS GSS23GGKJCWW GSS23HGHJCWW GSS23QGTLBB GSS23QSTMSS GSS23WSTJSS GSS23WSWASS GSS25GSHGCSS GSS25KGTEBB GSS25PSMFBS GSS25QGTBBB GSS25TGPBBB GSS25TGPEWW GSS25VGSCCC GSS25WSWBSS GSS25XGPCCC LSHF5MGXBEWW PSE25KBLJHTS PSF26MGSBWW PSHF9PGZBCWW PSK27MHWHCCC PSR26LSRASS PSS25MCNABB PSS26MGPACC PSS28KSHCCSS PSSF3RGZBCC PSSS7RGXCCSS XSS23GSKBCSS RSK25LASACCC
and more.
Compare Best Prices
The item number is WR32X22927. View the refrigerator crisper pan drawer product details, delivery & payment options, and shop this part on eBay below.