Check Price new refrigerator crisper drawer for GE Hotpoint RCA ESF25KGTBCC GCG23YHSBFSS GSHF5KGXBCBB GSS25QGSBWW PSE29KSEBCSS SSL27RGRABS
and more.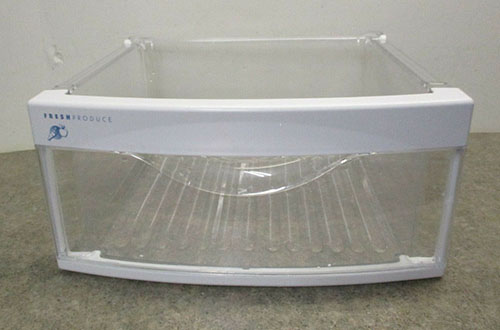 Refrigerator Crisper Drawer
Product: Refrigerator Vegetable Middle Crisper Drawer Pan
Part Number: WR32X22927
Replace Parts: WR32X10343 WR32X10370 WR32X10574 4454554 PS11759183 EAP11759183
Fits Brands: GE Hotpoint RCA
Fits Refrigerator Models
This refrigerator crisper drawer pan product works for the following GE Hotpoint RCA models.
DSE25JGHGCBB DSE26JMEBCES DSS25KGRABB DSS25KGTBWW ESF25LGRCCC ESHF5MGXCEWW ESS25KSTMSS GCE21YETAFWW GCG21ZESBFWW GCG23YHSBFBB GIG21IESBFWW GSE25GGHHCBB GSE25HEMJHDS GSE25SETACSS GSE29KGYBCSS GSF25TGTBWW GSHF3KGXCCWW GSHF3KGZBCCC GSHF6HGDBCBB GSHF6NGBCHBB GSHL5KGXECLS GSHS5KGXGCSS GSK25LASACCC GSL23WGSABS GSS23HGHJCWW GSS23QGTLCC GSS23QSTMSS GSS23WSTASS GSS25GGHFCBB GSS25GGHHCBB GSS25KGTBWW GSS25PGMFWW GSS25QGTGCC GSS25QSWHSS GSS25VGSABB GSS25VGSBWW GSS25WSTASS GSS25XSNABS LSS25XGTEBB PSE25KBLJHTS PSE26KSEFESS PSHF6RGXBDWW PSK27NHSACWW PSR26LSRCSS PSS25MCNABB PSS26MGPAWW PSS27NGPACC PSSF3RGXDWW SSL27RGRBBS HSK27MGMJCCC HSS25ATHHCBB
and more.
Compare Lowest Prices
Great Deals! The right part number is WR32X22927. View the refrigerator crisper drawer part information, delivery & checkout methods, and compare prices on eBay.