Find new refrigerator crisper pan drawer works for GE Hotpoint RCA ESS25XGSAWW GSF25XGRACC GSHF5KGXBCCC GSS25GGHBCWW GSS25TGPDCC PSR26UHRDSS
and more.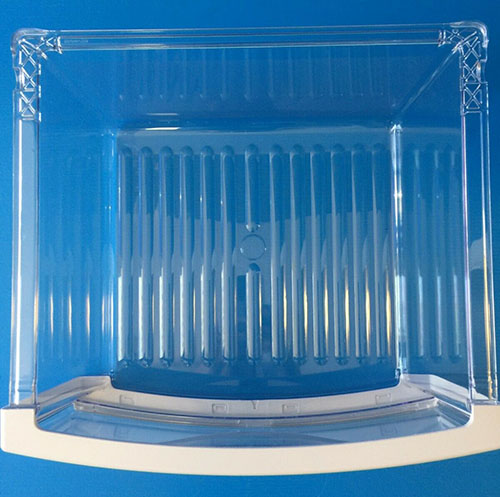 Refrigerator Crisper Pan Drawer
Product: Refrigerator Vegetable Middle Crisper Drawer Pan
Part Number: WR32X22927
Replace Parts: WR32X10343 WR32X10370 WR32X10574 4454554 AP6027007 PS11759183
Fits Brands: GE Hotpoint RCA
Fits Refrigerator Models
This refrigerator crisper pan item fits the following GE Hotpoint RCA models.
DSE25JGHBCBB DSE26JSEBCSS DSHF9NGYACWW DSS25KSRASS ESF25KGTBWW ESHS5MGXCESS ESS25LGPAWW ESS25XGSCCC GCE23YBTAFWW GCG23YBSBFBB GSE23GSKKCSS GSE25GGHHCWW GSE25HSHEHSS GSE26GGEBCWW GSE26HGEBHWW GSF25XGRCBB GSF25XGRECC GSHF5KGXBCBB GSHF5MGXGEWW GSHF6LGBBHWW GSHL5KGXDCLS GSHS6HGDBCSS GSK25LCWICCC GSK25LHWICCC GSS23GSKKCSS GSS23QGTLBB GSS23QSWKSS GSS23WGTACC GSS23WSTMSS GSS25GSHJCSS GSS25KGTBWW GSS25PGMFWW GSS25QGTBWW GSS25TGPACC GSS25VGSAWW GSS25WGSCBB GSS25WSTFSS GSS25XSRESS GSS27RGPAWW PSE25KGHEHWW PSHF6PGZBEBB PSHF6RGXCDWW PSR26LGPDWW PSR26UHPACC PSR26UHPCWW PSS26MGPABB PSS27MGNACC PSS29NHPCWW SSL27RGRABS XSS23GSKBCSS RSK25LAPBCCC
and more.
Compare Best Prices
Order Here! The right part number is WR32X22927. Read the refrigerator crisper drawer part description, return services & refund policy, and compare lowest prices on eBay below.