Check Price Refrigerator PCB Control Board for GE A4425GDTAWW BSS25JFTCWW BSS25JSTNSS DSF25KGTBBG DSR25USTAGS DSRS3KGXGFGS and more.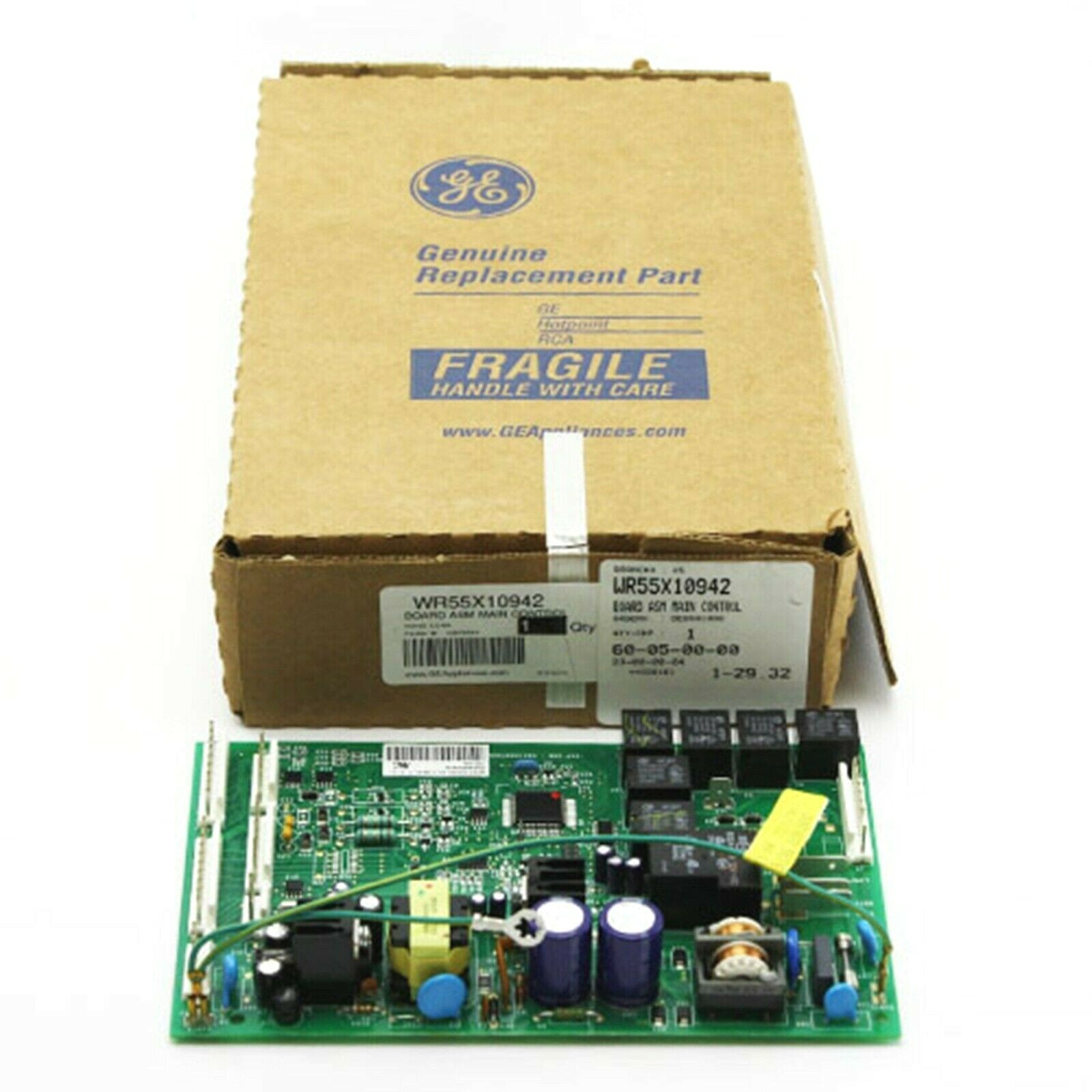 GE WR55X10942P Refrigerator Main Control Board WR55X10065 AP6048447 PS12069099
Product: Refrigerator Electronic Control Board
Part Number: WR55X10942 WR55X10942P
Replaces Parts: WR55X10045 WR55X10228 WR55X10381 WR55X10474 WR55X10616
Fits Brands: GE Americana Hotpoint
Location: Hacienda Heights, California, United States
Return Policy: Free 30 day returns
Condition: New
Price: $199.98
Fits GE Refrigerator Models:
A4425GDTABB BSS25GFPEWW BSS25JFTDWW BSY25GFMCCC BSY25GFMDCC DSF25KGTBBG DSL26DHWASS DSR25UGTAWW DSRS3KGXHFGS DSS25JFPDCC and more.
How To Replace Refrigerator Electronic Control Board
Easy! Follow this refrigerator control board replacement video, created by AppliancePartsPros. The appliance technician shows simple step-by-step instructions how to replace the electronic control board on a refrigerator.
Compare Lowest Price
The right part number is WR55X10942. Read more GE Refrigerator Main Control Board product information, shipping & payment methods, return & refund policy, and Compare Latest Price on eBay HERE!