Save money Frigidaire Washer Transmission Gearcase 134737100 Replacement Part. Suits for Frigidaire GLWS1749AS0 FWS6976FS0 FWSB5700DS0 FWS445RFS4 FWS645GHS0 GLWS1339CS1 FTW3011KW0 FWS1339AC0 models and others. Shop low prices.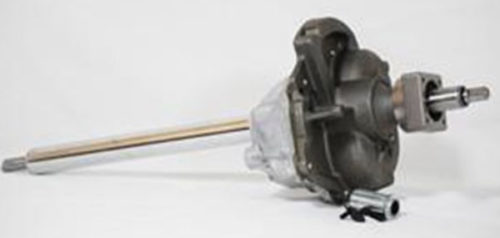 Frigidaire Washing Machine Transmission 134737100
Part No: 134737100
Replacement Parts: 1191300 131555420 131878402 131878412 134588802 134612102 AP3892126 EAP1524606 PS1524606
Type: Frigidaire Clothes Washing Machine Transmission Gearcase 134737100 Assembly Parts
Fits Brands: Frigidaire Electrolux Gibson Kenmore White-Westinghouse
Item Location: US, United States
Ship To: United States
Policy: 60 day returns. Buyer pays for return shipping
Condition: New
Price: US $212.43
Read more details and Compare the Best Prices Below.
Fits Frigidaire Models:
This replacement part fits the following Frigidaire washing machine models. Use Ctrl-F to find your appliance model listed below.
CRWS1879AS0 CRWS1879AS2 CRWS5700AS0 CRWS7900AS0 CRWS7900AS1 FTW3011KW0 FTW3014KW0 FWS1233FS0 FWS1233FS1 FWS1233FS2 FWS1339AC0 FWS1339EC0 FWS235RFS2 FWS235RFS3 FWS235RFS5 FWS445RFS0 FWS445RFS3 FWS445RFS4 FWS445RFT0 FWS445RFT3 FWS445RFT4 FWS446GHS0 FWS446GHS1 FWS545RFS0 FWS645GFS0 FWS645GFS1 FWS645GFS2 FWS645GFT0 FWS645GFT1 FWS645GFT2 FWS645GHS0 FWS645GHT0 FWS6600ES0 FWS6600ES1 FWS6600FS0 FWS6600FS1 FWS687RHS0 FWS6969HW0 FWS6969HW1 FWS6976FS0 FWS745GFS0 FWS745GFT0 FWS747RFS0 FWS747RFS1 FWS777GFS0 FWS777GFT0 FWS777GHS0 FWS800FHS0 FWS845GFS0 FWS845GFS1 FWS845GFS2 FWS845GFT0 FWS845GFT1 FWS875GHS0 FWS900FHS0 FWS950RHS0 FWSB55RGS0 FWSB5700DS0 FWSB6600ES0 FWSB6600ES1 FWSB6600FS0 FWSB6600FS1 FWSB67RGS0 FWSB67RGS2 FWSB7800DS0 FWX833SAQ0 FWX833SAS0 GLWS1339CC0 GLWS1339CS0 GLWS1339CS1 GLWS1339EC0 GLWS1339EC1 GLWS1339ES0 GLWS1339ES1 GLWS1349AS0 GLWS1349AS1 GLWS1439FC0 GLWS1439FC1 GLWS1439FC2 GLWS1439FS0 GLWS1439FS1 GLWS1439FS2 GLWS1649AS0 GLWS1649AS1 GLWS1649AS2 GLWS1649AS4 GLWS1749AS0 GLWS1749AS2 GLWS1749AS4 GLWS1749AS5 GLWS1749FS0 GLWS1749FS1 GLWS1749FS2 GLWS1939AS0 GLWS1939AS1 GLWS1979AS0 GLWS1979AS2 GLWS1979AS3 GMWS1339CS0 GSWS1749AS0 GSWS1749AS2 GSWS9331DS0 GSWS9471DC0 GSWS9719AS0 GSWS9719AS1 GSWS9719AS2 LWS9313DS0 MWS445RFS0 NA NGSW1443AS0 NMWS336FS0 NMWS336FS1 SGWS1349AS0
Compare Lowest Prices
Read more 134737100 product description, item conditions, delivery options, return & customer satisfaction policy, and Buy on eBay. Many sellers promote this new part online. You can compare the best price below.
** Compare Lowest Prices on eBay HERE! **
More Information
Furthermore the Frigidaire Washing Machine Transmission Gearcase 134737100 Replacement Parts, you can view more appliances and parts on the Frigidaire website.
If you have any problem with finding the correct part for your specific appliance model, please write your message in the comment section down below. We will check the part and get back to you very soon. Fix it and save your money now!
Related Parts: