This is a genuine home appliance replacement part, Frigidaire Refrigerator Adaptive Defrost Control Board 5303918476. It fits Crosley Frigidaire Gibson Kenmore White Westinghouse fridges. Check if this item fits your model and compare the lowest price here!
Adaptive Defrost Control Board 5303918476 for Frigidaire Refrigerator
Product: Refrigerator Adaptive Defrost Control Board Kit
Appliance Part: Refrigerator Appliance Replacement Parts
Part Number: 5303918476
Compatible Part Numbers: 1614983 240375803 240545403 240545403 240554501 240554501 240554502 241508001 5303918302 5304429380 AP4909015 EAP2582247 PS2582247
Compatible Brands: Crosley Frigidaire Gibson Kenmore White Westinghouse
Fits Frigidaire Refrigerator Models:
Note: Use Ctrl+F to find your model.
FFHS2624LE0 FFHS2624LM0 FFHS2624LP0 FFHS2624LS0 FRS23BH5CB0 FRS23BH5CB1 FRS23BH5CQ0 FRS23BH5CQ1 FRS23BH5CW0 FRS23BH5CW1 FRS23BH6CB0 FRS23BH6CB1 FRS23BH6CQ0 FRS23BH6CS0 FRS23BH6CS1 FRS23BH6CS2 FRS23BH6CW0 FRS23F4CB0 FRS23F4CB2 FRS23F4CB3 FRS23F4CB4 FRS23F4CB5 FRS23F4CQ0 FRS23F4CQ2 FRS23F4CQ3 FRS23F4CQ4 FRS23F4CQ5 FRS23F4CW0 FRS23F4CW2 FRS23F4CW3 FRS23F4CW4 FRS23F4CW5 FRS23F4DB2 FRS23F4DQ1 FRS23F4DQ4 FRS23F4DW1 FRS23F4DW2 FRS23F4DW3 FRS23F4DW4 FRS23F5AB1 FRS23F5AB2 FRS23F5AB3 FRS23F5AB4 FRS23F5AB5 FRS23F5AB6 FRS23F5AB7 FRS23F5AQ1 FRS23F5AQ2 FRS23F5AQ3 FRS23F5AQ4 FRS23F5AQ5 FRS23F5AQ6 FRS23F5AQ7 FRS23F5AW2 FRS23F5AW3 FRS23F5AW4 FRS23F5AW5 FRS23F5AW6 FRS23F5AW7 FRS23FCDB0 FRS23FCDQ0 FRS23FCDW0
FRS23H5ASB0 FRS23H5ASB1 FRS23H5ASB3 FRS23H5ASB4 FRS23H5ASB5 FRS23H5ASB6 FRS23H5ASB7 FRS23H5ASB8 FRS23H5ASB9 FRS23H5DSB0 FRS23H5DSB1 FRS23H5DSB2 FRS23H5DSB3 FRS23H5DSB4 FRS23H5DSB5 FRS23H5DSB6 FRS23H5DSB8 FRS23H5DSB9 FRS23H5DSBA FRS23H7CB0 FRS23H7CB1 FRS23H7CB2 FRS23H7CQ0 FRS23H7CQ1 FRS23H7CQ2 FRS23H7CSB0 FRS23H7CSB1 FRS23H7CSB2 FRS23H7CSB4 FRS23H7CSB5 FRS23H7CW1 FRS23H7CW2 FRS23HF5AB1 FRS23HF5AB2 FRS23HF5AB3 FRS23HF5AB4 FRS23HF5AB5 FRS23HF5AQ1 FRS23HF5AQ2 FRS23HF5AQ3 FRS23HF5AQ4 FRS23HF5AQ5 FRS23HF5AW1 FRS23HF5AW2 FRS23HF5AW3 FRS23HF5AW4 FRS23HF5AW5
FRS23KF5CB0 FRS23KF5CB2 FRS23KF5CB3 FRS23KF5CB5 FRS23KF5CQ0 FRS23KF5CQ2 FRS23KF5CQ3 FRS23KF5CQ5 FRS23KF5CS0 FRS23KF5CS2 FRS23KF5CW0 FRS23KF5CW2 FRS23KF5CW3 FRS23KF5CW5 FRS23KF5DB0 FRS23KF5DB1 FRS23KF5DB2 FRS23KF5DB4 FRS23KF5DB7 FRS23KF5DQ0 FRS23KF5DQ1 FRS23KF5DQ2 FRS23KF5DQ4 FRS23KF5DQ7 FRS23KF5DS0 FRS23KF5DS1 FRS23KF5DS2 FRS23KF5DS4 FRS23KF5DW0 FRS23KF5DW1 FRS23KF5DW2 FRS23KF5DW3 FRS23KF5DW4 FRS23KF5DW7 FRS23KF6CB0 FRS23KF6CB1 FRS23KF6CB2 FRS23KF6CQ0 FRS23KF6CQ1 FRS23KF6CQ2 FRS23KF6CW0 FRS23KF6CW1 FRS23KF6CW2 FRS23KF6DB0 FRS23KF6DB1 FRS23KF6DB2 FRS23KF6DB5 FRS23KF6DB8 FRS23KF6DQ0 FRS23KF6DQ1 FRS23KF6DQ2 FRS23KF6DQ8 FRS23KF6DW0 FRS23KF6DW1 FRS23KF6DW2 FRS23KF6DW4 FRS23KF6DW8 FRS23KF6EB0 FRS23KF6EB1 FRS23KF6EB2 FRS23KF6EB3 FRS23KF6EBA FRS23KF6EBB FRS23KF6EBC FRS23KF6EBD FRS23KF6EM0 FRS23KF6EM1 FRS23KF6EM2 FRS23KF6EM3 FRS23KF6EMA FRS23KF6EMB FRS23KF6EMC FRS23KF6EMD FRS23KF6EW0 FRS23KF6EW1 FRS23KF6EW2 FRS23KF6EW3 FRS23KF6EWA FRS23KF6EWB FRS23KF6EWC FRS23KF6EWD FRS23KF7AB1 FRS23KF7AB2 FRS23KF7AB3 FRS23KF7AB4 FRS23KF7AB5 FRS23KF7AB6 FRS23KF7AB7 FRS23KF7AQ1 FRS23KF7AQ2 FRS23KF7AQ3 FRS23KF7AQ4 FRS23KF7AQ5 FRS23KF7AQ6 FRS23KF7AQ7 FRS23KF7AW1 FRS23KF7AW2 FRS23KF7AW3 FRS23KF7AW4 FRS23KF7AW5 FRS23KF7AW6 FRS23KF7AW7 FRS23KR4AB1 FRS23KR4AB2 FRS23KR4AQ5 FRS23KR4AQ6 FRS23KR4AQ7
FRS23LH5DB3 FRS23LH5DB4 FRS23LH5DB9 FRS23LH5DBN FRS23LH5DQ0 FRS23LH5DQ1 FRS23LH5DQ2 FRS23LH5DQ3 FRS23LH5DQ4 FRS23LH5DQ9 FRS23LH5DQN FRS23LH5DS0 FRS23LH5DS1 FRS23LH5DS2 FRS23LH5DS3 FRS23LH5DS4 FRS23LH5DS9 FRS23LH5DSA FRS23LH5DSN FRS23LH5DSP FRS23LH5DSR FRS23LH5DSS FRS23LH5DST FRS23LH5DW0 FRS23LH5DW1 FRS23LH5DW2 FRS23LH5DW3 FRS23LH5DW4 FRS23LH5DW9 FRS23LH5DWN FRS23R3AW1
Please contact us if you can not find your model or part. We will check the correct part for you.
How to Replace the Adaptive Defrost Control on Frigidaire Refrigerator
Watch this video created by PartSelect, Steve will show you how easy and simple it is to complete this repair yourself, by taking you through the process step-by-step.
When you do the repair yourself, you can save time and money that you would normally spend on having an expensive repair technician come to your home.
---
Check Lowest Price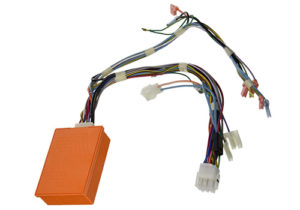 Frigidaire Refrigerator Adaptive Defrost Control Board 5303918476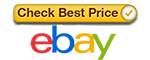 ---
More Information
In addition to Frigidaire Refrigerator Adaptive Defrost Control Board 5303918476, find more Frigidaire parts, control board, and other refrigerator parts. If you need more information please feel free to contact us by filling the comment below.