Looking for Home Appliance Parts Frigidaire Oven Range Stove Door Handle Assembly 316270200. Compatible with CGLGF389GBD CFEF355FCB GLGFZ376FCG FES365ECG FES367ASC CFEF358EB4 FGF337AUA CFGF366DCG models and more. Shop Here!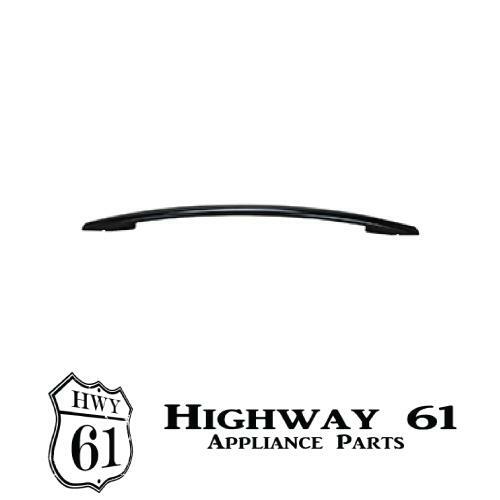 Frigidaire Range Oven Stove Door Handle 316270200
Product: 316270200 Oven Door Handle (Black)
Item Location: Saint Paul, Minnesota, United States
Ship To: United States and many other countries
Policy: Seller does not accept returns
Condition: New
Price: US $41.99
View more product details and Save on eBay Here! or Get the Lowest Price Below.
Fits Frigidaire Oven Models:
This Stove Door Handle 316270200 assembly part fits the following Frigidaire models. Use Ctrl-F to find your appliance model shown below.
BFEF374EB1 BFEF374EB2 BFEF374EB3 BFEF374EB4 BFEF374FC1 BFES368EC1 BFES368EC2 BFES368EC3 BFES368EC4 BFES368EC5 BFES368EC6 BFES368EC7 CFCS366EB1 CFCS366EB2 CFCS366EB3 CFCS366EC1 CFCS366EC2 CFCS366EC3 CFCS366EC4 CFCS366EC5 CFCS372DC2 CFEB30S5DB2 CFEB30S5DB4 CFEB30S5DB6 CFEB30S5DB7 CFEB30S5DB8 CFEB30S5DC2 CFEB30S5DC3 CFEB30S5DC4 CFEB30S5GC1 CFEB30S5GC2 CFEB30S5GC3 CFEB30S5GC4 CFEF355FBA CFEF355FBB CFEF355FBC CFEF355FBD CFEF355FCA CFEF355FCB CFEF355FCC CFEF355FCD CFEF355FCE CFEF355FCF CFEF355FCG CFEF358EB1 CFEF358EB2 CFEF358EB3 CFEF358EB4 CFEF358EC2 CFEF358EC3 CFEF358EC4 CFEF358EC5 CFEF366EMB CFEF366EMC CFEF366EMD CFEF366EME CFEF366EMF CFEF366EMG CFEF366EMH CFEF366EMJ CFEF366EMK CFEF366GBA CFEF366GBB CFEF366GBD CFEF366GBE CFEF366GCA CFEF366GCB CFEF366GCC CFEF366GCD CFEF366GCE CFEF366GCF CFEF366GCG CFEF366GCH CFEF368JCA CFEF368JCB CFEF368JCC CFEF368JCD CFEF372EB1 CFEF372EB2 CFEF372EB3 CFEF372EB4 CFEF372EB5 CFEF372EB6 CFEF372EC1 CFEF372EC3 CFEF372EC4 CFEF372EC5 CFEF372EC6 CFEF372EC7 CFEF376GBA CFEF376GBB CFEF376GBC CFEF376GBD CFEF376GBE CFEF376GCA CFES355EB1 CFES355EB2 CFES355EB3 CFES355EB4 CFES355EB5 CFES365EB1 CFES365EB2 CFES365EB3 CFES365EB4 CFES365EB6 CFES365EC2 CFES365EC4 CFES365EC5 CFES365EC6 CFES365EC7 CFES366FB1 CFES366FB2 CFES366FC1 CFES366FC3 CFES366FC4 CFES366FC5 CFES366FS2 CFES367DB3 CFES367DC3 CFES367DC4 CFGF366DBB CFGF366DBD CFGF366DBF CFGF366DCC CFGF366DCD CFGF366DCF CFGF366DCG CFGF366FBA CFGF366FBB CFGF366FBC CFGF366FBD CFGF366FBE CFGF366FCA CFGF366FCB CFGF366FCC CFGF366FCD CFGF366FCE CFGF368GBA CFGF368GBB CFGF368GBC CFGF368GBD CFGF368GBE CFGF368GBF CFGF368GBG CFGF368GCA CFGF368GCC CFGF368GCD CFGF368GCE CFGF368GCF CFGF368GCG CFGF368GCH CFGF368GCJ CFGF368GMA CFGF368GMB CFGF368GMC CFGF368GME CFGF368GMG CFGF368GMH CFGFL79GBD CFGS365EB1 CFGS365EB2 CFGS365EB3 CFGS365EB5 CFGS365ES2 CFGS365FC1 CFGS365FC3 CFGS379DC2 CGCS389EB1 CGCS389EB2 CGEB30S9DB2 CGEB30S9DB4 CGLEF379DBE CGLEF379DBF CGLEF379DBG CGLEF379DBH CGLEF379DBJ CGLEF379DBK CGLEF379DCE CGLEF379DCG CGLEF379DCH CGLEF379DCJ CGLEF379DCK CGLEF379DCM CGLEF379DCN CGLEFM97DBB CGLEFM97DBF CGLEFM97DBJ CGLEFM97DBK CGLES385EB1 CGLES385EB2 CGLES385ES2 CGLES389EB1 CGLES389EB2 CGLES389EB3 CGLES389EB4 CGLES389EB5 CGLGF388DBC CGLGF388DBE CGLGF388DBF CGLGF388DBG CGLGF389GBA CGLGF389GBB CGLGF389GBC CGLGF389GBD FEB30S5DBA FEB30S5DBB FEB30S5DBD FEB30S5DBF FEB30S5DBG FEB30S5DBH FEB30S5DCA FEB30S5DCB FEB30S5DCC FEB30S5DCD FEB30S5DSA FEB30S5GCA FEB30S5GCB FEB30S5GCC FEB30S5GCD FEB30S6DBA FEB30S6DBB FEB30S6DBD FEB30S6DCA FEB30S6DCB FEB30S6DCC FEB30S6FCA FEB30S6FCB FEB30S6FCC FEB30S6FCD FEB30S6FCF FEB30T5DBA FEB30T5DBB FEB30T5DBC FEB30T5DBD FEB30T5DBF FEB30T5DBG FEB30T5DCA FEB30T5DCB FEB30T5DCC FEB30T5DCD FEB30T5GCA FEB30T5GCB FEB30T5GCC FEB30T6DBA FEB30T6DBB FEB30T6DBC FEB30T6DBD FEB30T6DCA FEB30T6DCB FEB30T6DCC FEB30T6FCA FEB30T6FCB FEB30T6FCC FEB30T6FCE FED355ABA FED355ABB FED355ABC FED355ABD FED355ABF FED355ASA FED355ASB FED355DBA FED355DBB FED355EBA FED355EBB FED355EBC FED355EBD FED355EBE FED365EBA FED365EBB FED365EBC FED365EBD FED365EBF FED367ABA FED367ABC FED367ABD FED367ABE FED367ASA FED367DBB FEF329DBA FEF329DBB FEF329EBB FEF329EBC FEF329EBD FEF336BCA FEF336BCB FEF336BCC FEF336BCD FEF336BCE FEF336BCF FEF336BCG FEF336BCH FEF336BCJ FEF336BCK FEF336BCL FEF336BCM FEF336ECA FEF336ECB FEF336ECC FEF336ECD FEF336ECE FEF336ECF FEF336ECG FEF336ECH FEF336ECJ FEF336ECK FEF336ECM FEF336ECX FEF336FMA FEF336FMB FEF336FMC FEF336FMD FEF336FME FEF336FMF FEF355ABA FEF355ABB FEF355ABC FEF355ABD FEF355ABF FEF355ABG FEF355ABH FEF355ABJ FEF355ABK FEF355AUA FEF355AUC FEF355AUD FEF355AWA FEF355AWC FEF355AWD FEF355AWF FEF355AWG FEF355AWH FEF355AWJ FEF355AWK FEF355DBA FEF355DBB FEF355DBC FEF355DBD FEF355DBE FEF355DQA FEF355DQB FEF355DSA FEF355DSB FEF355EBA FEF355EBB FEF356GBA FEF356GBB FEF356GQB FEF356GSB FEF357BBA FEF357BBB FEF357BBC FEF357BBD FEF357BBE FEF364DSD FEF364DSE FEF364DUA FEF364DUB FEF364DWA FEF364DWB FEF364DWD FEF364DWE FEF364FWA FEF364FWB FEF364FWC FEF366ABA FEF366ABB FEF366ABD FEF366ABE FEF366ABF FEF366AUA FEF366AUD FEF366AWA FEF366AWD FEF366AWE FEF366AWF FEF366AWG FEF366AWH FEF366AWJ FEF366AWK FEF366BCA FEF366BCB FEF366BCC FEF366CBA FEF366CBB FEF366CBC FEF366CBD FEF366CBE FEF366CBF FEF366CBG FEF366CCA FEF366CCB FEF366CCC FEF366CCD FEF366CCE FEF366CCF FEF366DBA FEF366DBB FEF366DBE FEF366DBH FEF366DCA FEF366DCB FEF366DCC FEF366DCD FEF366DCE FEF366DCF FEF366DCH FEF366EBA FEF366EBB FEF366EBC FEF366EBD FEF366EBE FEF366EBF FEF366EBH FEF366EBJ FEF366EBK FEF366ECA FEF366ECB FEF366ECC FEF366ECD FEF366ECE FEF366ECF FEF366ECG FEF366ECH FEF366ECJ FEF366ECK FEF366ECM FEF366ECN FEF366ECP FEF366ECR FEF366EMB FEF366EMC FEF366EMD FEF366EME FEF366EMF FEF366EMJ FEF366EMK FEF366EMM FEF366MXHCA FEF366MXHCB FEF368GBA FEF368GBB FEF368GBC FEF368GBD FEF368GCA FEF368GCB FEF368GCC FEF368GCD FEF368GCE FEF368GCF FEF368GCG FEF368GCH FEF368GCJ FEF368GMA FEF368GMB FEF368GMD FEF368GME FEF368GMG FEF369HBA FEF369HCA FEF369HCB FEF375EBA FEF375EBB FEF375EBC FEF375FBA FEF375FBB FEF375FBC FEF375FCA FEF375FCB FEF375GCA FEF375GCB FEF375GCC FEF375GCE FEF375GCF FEF379ACA FEF379ACB FEF379ACC FEF379ACD FEF379ACE FEF379ACF FEF379ACG FEF379ACH FEF379ACJ FEF379ACK FEF379ACL FEF387XECA FEF387XECB FEFB66ECB FEFB66ECC FEFB66ECE FEFB66ECF FEFB66ECG FEFB66ECH FEFB66ECJ FEFB66ECK FEFB66ECM FEFB68CBA FEFB68CBB FEFB68CBC FEFB78DBA FEFB78DBB FEFB78DBD FEFB78DBF FEFB78DBG FEFB78DBH FEFB78DBJ FEFB78DBK FEFB78DBL FEFB78DQJ FEFB78DSJ FEFB79GBA FEFB79GBB FEFB79GSB FEFL67DCA FEFL67DCB FEFL67DCC FEFL67DCD FEFL67DCE FEFL67DCG FEFL67DCH FEFL67DCJ FEFL67DCK FEFL67DCL FEFL67GCA FEFL67GCB FEFL68GMA FEFL68GMB FEFL68GMC FEFL68GMD FEFL68GME FEFL68GMF FEFL68GMG FEFL68GMH FEFL68GMJ FEFL68GMK FEFL69HBA FEFL69HBB FEFL77ABG FEFL78CBB FEFL78CBC FEFL78CBD FEFL79DBA FEFL79DBB FEFL79DBD FEFL79DBF FEFL79DBG FEFL79DBH FEFL79DBJ FEFL79DBK FEFL79DBL FEFL79GBA FEFL79HBA FEFL79HBB FEFL79JBA FEFL79JBB FEFL88ABA FEFL88ABB FEFL88ABC FEFL88ACA FEFL88ACB FEFL88ACC FEFL89CCA FEFL89CCB FEFLM605DBD FEFLM66EBA FEFLM66EBB FES300EBA FES300EBB FES300EBD FES300EBE FES355ABA FES355ABB FES355ABC FES355ABD FES355ABE FES355ABF FES355DBA FES355DBB FES355EBA FES355EBB FES355EBC FES355EBE FES365EBA FES365EBB FES365EBC FES365EBD FES365EBE FES365EBF FES365ECA FES365ECB FES365ECD FES365ECE FES365ECF FES365ECG FES366EBA FES366EBB FES366EBC FES366ECA FES366ECB FES366ECC FES366ECD FES366ECE FES366ECF FES366ECG FES366ECH FES366EQB FES366ESB FES367ABA FES367ABC FES367ABD FES367ABE FES367ABF FES367ABG FES367ABH FES367AQG FES367ASC FES367BCA FES367BCB FES367BCC FES367DBC FES367DCA FES367DCB FES367DCC FES367DCD FGF337ABA FGF337ABD FGF337ABF FGF337ABH FGF337ABL FGF337AUA FGF337AUD FGF337AUF FGF337AUH FGF337AUJ FGF337AUL FGF337AWA FGF337AWC FGF337AWD FGF337AWE FGF337AWF FGF337AWH FGF337AWJ FGF337AWL FGF337BCB FGF337BCC FGF337BCD FGF337BCE FGF337BCF FGF337BCG FGF337BCH FGF337BCL FGF337EBA FGF337EBC FGF337EBD FGF337ECA FGF337ECC FGF337EUA FGF337EUC FGF337EUD FGF337EWC FGF337EWD FGF337GBA FGF337GBB FGF337GBG FGF337GCA FGF337GCC FGF337GCD FGF337GCE FGF337GCF FGF337GCH FGF337GCJ FGF337GCK FGF337GUD FGF337GUE FGF337GUF FGF337GWC FGF337GWD FGF337GWE FGF337GWF FGF348KBA FGF348KBB FGF348KMA FGF348KMB FGF355AUA FGF355AUC FGF355AUD FGF355AUE FGF355AUG FGF355AUH FGF355AWA FGF355AWC FGF355AWD FGF355AWE FGF355AWG FGF355AWH FGF356MXAWA FGF356MXAWB FGF356MXAWD FGF363MXCCA FGF363MXCCB FGF364KCA FGF364KCB FGF364KCC FGF364KCD FGF364KCF FGF364KCG FGF365AUA FGF365AWA FGF365DUA FGF365DUC FGF365DWA FGF365DWC FGF366AUA FGF366AWA FGF366BCA FGF366BCB FGF366BCC FGF366CBB FGF366CBC FGF366CBD FGF366CBE FGF366CBF FGF366CCB FGF366DBA FGF366DBB FGF366DBD FGF366DCA FGF366DCC FGF366DCD FGF366DCE FGF366DCF FGF366DCG FGF366EBA FGF366EBB FGF366EBE FGF366EBF FGF366EBG FGF366EBH FGF366ECA FGF366ECB FGF366ECC FGF366EMB FGF366EMC FGF366EME FGF368GBA FGF368GBB FGF368GBC FGF368GBD FGF368GBE FGF368GBF FGF368GBG FGF368GBH FGF368GBJ FGF368GBK FGF368GCB FGF368GCC FGF368GCD FGF368GCE FGF368GCF FGF368GCG FGF368GCH FGF368GCJ FGF368GCK FGF368GCM FGF368GCN FGF368GCP FGF368GMA FGF368GMB FGF368GMC FGF368GMD FGF368GME FGF368GMF FGF368GMG FGF368GMH FGF368GMK FGF368GMN FGF368GMP FGF368GMR FGF375EBA FGF375EBB FGF375EBC FGF375FBB FGF375FBC FGF375FBD FGF375FCA FGF375FCB FGFB337GCA FGFL67DBG FGFL67DBH FGFL67DCD FGFL67DCH FGS365EBA FGS365EBB FGS365EBC FGS365EBD FGS365EBE FGS365EBF FGS365EBG FGS365EBH FGS365EBI FGS365ECA FGS365ECB FGS365ECC FGS365ECD FGS365ECE FGS365ECF FGS365ECG FGS365ECH FGS365ECI FGS365ECJ FGS365EQB FGS366EBA FGS366EBB FGS366EBC FGS366EBD FGS366ECA FGS366ECB FGS366ECC FGS366ECD FGS366ECH FGS367DBA FGS367EBA FGS379DBA FGS379DCA FGS379EBA FGS379ECB FGS379ECC FLF337AUA FLF337AUB FLF337AUC FLF337AUD FLF337AUE FLF337AUG FLF337AUH FLF337AWA FLF337AWB FLF337AWC FLF337AWD FLF337AWE FLF337AWG FLF337AWH FLF337ECC FLF337ECD FLF337ECE FLF337ECF FLF337ECG FLF337ECH FLF337ECJ FLF337ECK FLF337ECM FLF337ECN FLF337ECP FLF337ECR FLF337ECS FLF337EUC FLF337EUD FLF337EUE FLF337EUH FLF337EUJ FLF337EUK FLF337EUM FLF337EWC FLF337EWD FLF337EWE FLF337EWH FLF337EWJ FLF337EWK FLF337EWM GLCS376ABA GLCS376ABB GLCS376ABC GLCS376ABD GLCS376CBA GLCS378DBA GLCS389EBA GLCS389EBB GLCS389EBC GLEB30M9EBA GLEB30M9EBC GLEB30S9DBA GLEB30S9DBB GLEB30S9DBD GLEB30T9DBA GLEB30T9DBB GLEB30T9DBC GLEB30T9DBD GLED388DBA GLED388DBB GLEF369DBA GLEF369DBB GLEF369DBD GLEF369DBF GLEF369DBG GLEF369DBH GLEF369DBJ GLEF369DBK GLEF376ABA GLEF376ABC GLEF378ABA GLEF378ABB GLEF378ABC GLEF378ABD GLEF378ABE GLEF378ABF GLEF378ABG GLEF378CBA GLEF378CBB GLEF378CBC GLEF378CBD GLEF378CBE GLEF378CBF GLEF379DBA GLEF379DBB GLEF379DBD GLEF379DBF GLEF379DBG GLEF379DBH GLEF379DBJ GLEF379DBK GLEF384GBA GLEF384HBA GLEF384HBB GLEF387FCA GLEF387FCC GLEF387FCD GLEF388GBA GLEF389GBA GLEF389GBB GLEF389HBA GLEF389HBB GLEF389HBC GLEF396ABA GLEF396ABB GLEF396ABC GLEFM386FCA GLEFM386FCB GLEFM386FCC GLEFM397DBA GLEFM397DBB GLEFM397DBD GLEFM397DBE GLEFM397DBF GLEFS76ABA GLEFS76ABB GLEFS76ABC GLEFS76ABD GLEFS76ABG GLEFS76ABH GLEFS76ABJ GLEFS77CBA GLEFS77CBB GLEFS77CBC GLEFS77CBD GLEFS79DBA GLEFS79DBB GLEFS79DBC GLEFS79DBD GLEFS79DBF GLEFS79DBH GLEFS79DBJ GLEFS79DBK GLEFS79DBL GLEFZ369FCA GLEFZ369FCB GLEFZ369FCC GLEFZ369FCD GLEFZ369FCE GLEFZ369FCF GLES388DBA GLES388DBB GLES389EBA GLES389EBB GLES389EBC GLES389EBD GLES389EBE GLGF366ABA GLGF366ABB GLGF366ABC GLGF366ABD GLGF376DBA GLGF376DBB GLGF376DBC GLGF376DBE GLGF376DBF GLGF376DBG GLGF376DBH GLGF376DBJ GLGF376DBK GLGF376DBM GLGF376DBN GLGF376DBR GLGF376DQF GLGF376DSF GLGF377ABA GLGF377ABC GLGF377ABD GLGF377ABE GLGF377ABF GLGF377ABG GLGF377CBA GLGF377CBB GLGF377CBD GLGF377CBE GLGF382DBC GLGF382DBD GLGF386DBA GLGF386DBB GLGF386DBC GLGF386DBE GLGF386DBF GLGF386DBG GLGF386DBH GLGF386DBJ GLGF386DBK GLGF386DBM GLGF388DBA GLGF388DBB GLGF388DBC GLGF388DBE GLGF388DBF GLGF388DBG GLGF389GBA GLGF389GBB GLGF389GBC GLGF389GBD GLGF389GBE GLGF389GBF GLGF389GBG GLGFS66ABA GLGFS66ABB GLGFS66ABC GLGFS66ABD GLGFS66ABE GLGFS66CBA GLGFS66CBB GLGFS66CBC GLGFS75DBA GLGFS75DBB GLGFS75DBD GLGFS75DBF GLGFS75DBG GLGFS75DBH GLGFS75DBJ GLGFS75DBK GLGFS75DCA GLGFS75DCB GLGFS75DCC GLGFS75DCD GLGFS75DCE GLGFS75DCF GLGFS75DCG GLGFS75DCH GLGFS75DCJ GLGFS75DCK GLGFZ376FCA GLGFZ376FCB GLGFZ376FCC GLGFZ376FCD GLGFZ376FCE GLGFZ376FCF GLGFZ376FCG GLGFZ376FCH GLGFZ376GCA GLGS389EBA GLGS389EBB GLGS389EBC GSE3WZBBA GSE3WZBBB GSE3WZBCA GSE3WZBCB GSE3WZCBA GSE3WZCBB GSE3WZCBC GSE3WZCBD GSE3WZCBE GSE3WZCCA GSE3WZCCB GSE3WZCCC GSE3WZCCD GSG3PZBBA GSG3PZBBB GSG3PZBBC GSG3PZBCA GSG3PZBCB GSG3PZBCC GSG3PZCBA GSG3PZCBB GSG3PZCBD GSG3PZCBE GSG3PZCBF GSG3PZCCA GSG3PZCCB GSG3PZCCC
Compare Lowest Prices
View more Oven Door Handle 316270200 product details, item conditions (new, used, or refurbished), delivery options, exchange, return and customer satisfaction policy, and compare the lowest prices on eBay HERE!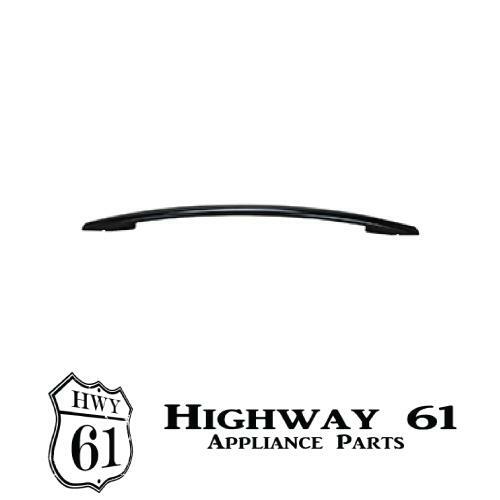 More Information
Moreover the Frigidaire stove range cooking door handle 316270200, if you need any help with finding the correct part for your appliance model or have any information, please leave a messaFrigidaire at the comment box below. We will find the part and respond to you as soon as possible.