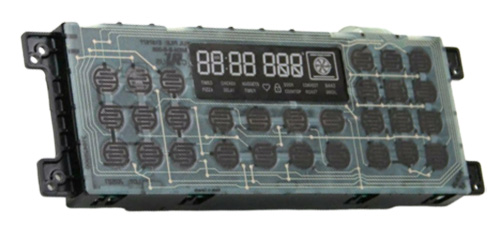 This is a new genuine clock control board part number 5304495520 for Frigidaire electric range oven. Check if this part fits your model and compare best price here.
Frigidaire 5304495520 Range Clock Control Board
Product: Clock Control Board for Electric Range Oven
Appliance Part: Frigidaire Oven Replacement Parts
Part Number: 5304495520
Compatible Brands: Frigidaire
Compatible Part Numbers: 316560105 3290456 AP5807223 EAP9494055 PS9494055
Fits Frigidaire Oven Range Models:
Note: Use Ctrl+F to find your model.
BGEF3044KFA BGEF3044KFB CGEF3034MFA CGEF3034MFB CGEF3034MFC CGEF3034MFD CGEF3034MFE CGEF3034MWA CGEF3034MWB CGEF3034MWC CGEF3039RFA CGEF3039RFE CGEF3040PFA CGEF3040PFB CGEF3055KBA CGEF3055KBB CGEF3055KBC CGEF3055KBD CGEF3055KFA CGEF3055KFB CGEF3055KFC CGEF3055KFD CGEF3055KFE CGEF3055KFF CGEF3055KWA CGEF3055KWB CGEF3055KWC CGEF3055KWD
FGEF3034KBA FGEF3034KBB FGEF3034KBC FGEF3034KBD FGEF3034KBE FGEF3034KWA FGEF3034KWB FGEF3034KWC FGEF3034KWD FGEF3034KWE FGEF3044KFA FGEF3044KFB FGEF3044KFD FGEF3044KFE FGEF3044KFF FGEF3044KFG FGEF3055KBA FGEF3055KBB FGEF3055KBC FGEF3055KBD FGEF3055KBE FGEF3055KFA FGEF3055KFC FGEF3055KFD FGEF3055KFE FGEF3055KFF FGEF3055KFG FGEF3055KWA FGEF3055KWB FGEF3055KWC FGEF3055KWD FGEF3055KWE
LGEF3045KFA LGEF3045KFB LGEF3045KFC LGEF3045KFD LGEF3045KFE LGEF3045KFF LGEF3045KFG LGEF3045KFH LGEF3045KFJ LGEF3045KFK LGEF3045KFM LGEF3045KFN LGEF3045KFP
Compare Lowest Price
Learn more Frigidaire 5304495520 Range Clock Control Board product details, shipping information, return & warranty policy, and check lowest price on eBay here.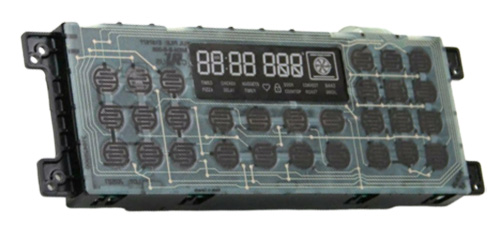 More Information
In addition to the Frigidaire 5304495520 Range Clock Control Board, find other parts, including control boards for Range, Frigidaire parts, Oven Control Boards for Frigidaire. Please contact us if you are not sure if this item fits your model.