Best Deals Frigidaire 318022002 Upper Oven Relay Board Parts. Suitable for 318022002R 499739 AP2127302 EAP441326 PS441326 replacement parts and others. Fast Delivery!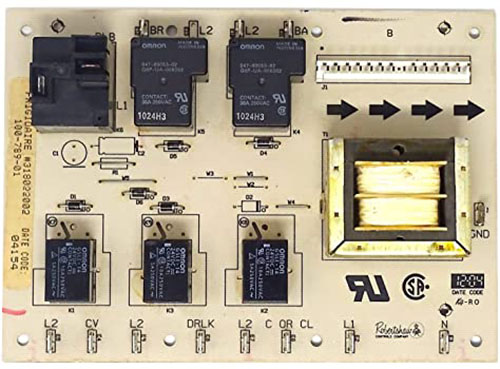 Frigidaire 318022002 Upper Oven Relay Board
Part No: Frigidaire 318022002
Replacement Part No: 318022002R 499739 AP2127302 EAP441326 PS441326
Compatible Brands: Frigidaire
Product or Service Type: Range/Oven Replacement Parts, Upper Oven Relay Board
Price: Read more descriptions and Get the Lowest Price Below.
==> Click Here to Check the Lowest Prices on eBay TODAY! <==
Fits Models:
Check the right appliance replacement item. This Frigidaire 318022002 Upper Oven Relay Board fits the following models. Press Ctrl-F to search your appliance model shown below.
FEB798CCBH FEB398CEBD FEB798CCTC FEB798CCTF PLEB30T8CCB FEB27T6CBA FEB798CCTD FEB798WESA FEB398CETB GLEB27T8CBA FEB398CESB GLEB30T8ASB GLEB27T8ASA PLEB27T8ACB FEB398WESA FEB798CCBD GLEB27T8ASB FEB798CCSF FEB798WCCC FEB798CCBF GLEB27T8CSA PLEB27T8CCB FEB398CEBA FEB798CCSD FEB398WECC FEB398WECD FEB798CCTG PLEB27T8CCA FEB798CCBC FEB798WESD PLEB30T8ACB FEB798WCCI FEB798CCBG FEB398CEBB FEB398CESD FEB398CESA GLEB27T8ABA GLEB27T8ASC FEB798CCSC GLEB30T8CSA FEB798WCCE FEB398CESC FEB798CCSH PLEB30T8CCA GLEB30T8ABA GLEB30T8CBA PLEB27T8ACA PLEB30T8ACA FEB398CEBC FEB798CCSG FEB398CETA FEB27T6CSA GLEB30T8DQA FEB798WCCF GLEB27T8ABB GLEB30T8ASA FEB398WECA FEB798WCCH
Compare Best Prices
Study how to change a repair part for your appliance. View features more product descriptions, customer reviews, terms and conditions, shipping & handling information, exchange, return and refund policy, and other details. There are a number of sellers promoting this part at the store online. You are able to compare the lowest prices below.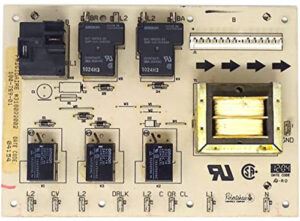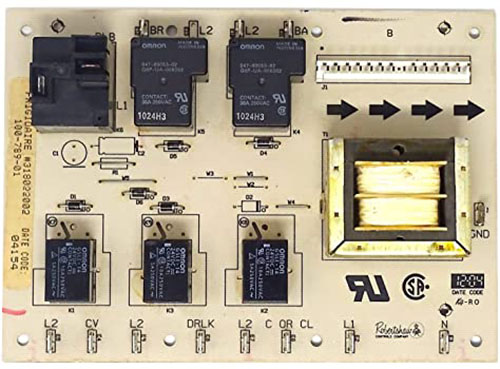 ==> Click Here to Check Best Prices! <==
More Home Appliance Information
Besides the Frigidaire 318022002 Upper Oven Relay Board, there are a number of home appliance replacement parts promoted on the market, e.g. Kenmore Elite Refrigerator Main Control Board, Amana Washer Drive Motor, Whirlpool Oven Fan Motor, and LG Dishwasher Control Board Replacement. For more main appliance brands, for instance, Whirlpool, you are able to find its products, and services on the Internet.
Other Home Appliance Parts:
Don't give up! Please do not hesitate to write your information in the comment box if you have any problems with finding the compatible part for your appliance model. We will search for the part and respond to you ASAP. All the best!