Best Price Frigidaire Refrigerator Freezer Fridge Door Handle Assembly 242059301. For FFHS2312NS0 FFHS2622MS5 FFHS2322MSHA FFHS2622MSP FFHS2311PFGA FFSC2323LSCA FFHS2322MSKA FFHS2322MS6 models and more. Buy Here!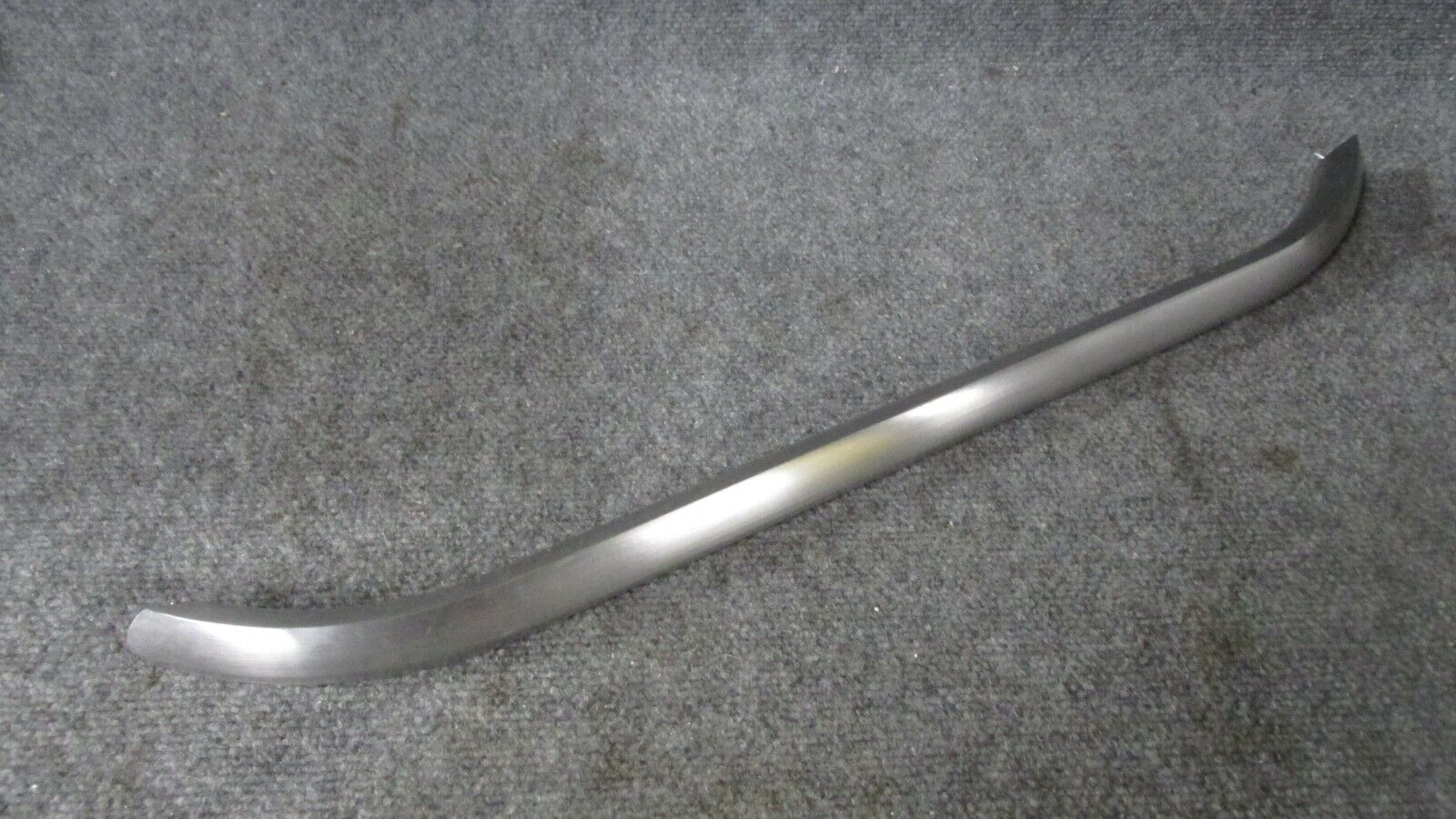 Frigidaire Refrigerator Freezer Fridge Door Handle 242059301
Product: 242059301 FRIGIDAIRE REFRIGERATOR DOOR HANDLE
Type: Refrigerator Door Handle
Item Location: Belding, Michigan, United States
Ship To: United States and many other countries
Policy: 30 day returns. Buyer pays for return shipping
Condition: Used
Price: US $35.00
Read more part details and Shop Today on eBay or Get Best Price Below.
Fits Frigidaire Fridge Models:
The Fridge Door Handle 242059301 assembly part fits the following Frigidaire models. Use Ctrl-F to find your specific model below.
DFHS2313MF0 DFHS2313MF1 DFHS2313MF2 DFHS2313MF3 DFHS2313MF4 DFHS2313MF5 DFHS2313MF6 DFHS2313MF7 DFHS2313MF8 DFHS2313MF9 DFHS2313MFA DFHS2313MFB DFHS2313MFCA DFHS2313MFDA DFHS2313MFEA DFHS2313MFFA DFHS2313MFHA DFHS2313MFJA DFHS2313MFKA FFEX2315QS0 FFEX2315QS1 FFFH21F4QTA FFHB2740PS0 FFHB2740PS1 FFHB2740PS2 FFHB2740PS3 FFHB2740PS4 FFHB2740PS5 FFHB2740PS6A FFHB2740PS7A FFHB2740PS8A FFHB2740PS9A FFHB2740PSAA FFHB2740PSBA FFHB2740PSCA FFHB2740PSDA FFHB2740PSEA FFHN2740PS0 FFHN2740PS1 FFHN2740PS2A FFHN2740PS3A FFHN2740PS4A FFHN2740PS5A FFHN2740PS6A FFHN2740PS8A FFHN2740PS9A FFHN2740PSAA FFHN2740PSCA FFHS2311PF0 FFHS2311PF1 FFHS2311PF2 FFHS2311PF3 FFHS2311PF4 FFHS2311PF5 FFHS2311PF6A FFHS2311PF7A FFHS2311PF8A FFHS2311PF9A FFHS2311PFAA FFHS2311PFBA FFHS2311PFCA FFHS2311PFDA FFHS2311PFEA FFHS2311PFFA FFHS2311PFGA FFHS2311PFHA FFHS2312NS0 FFHS2312NS1 FFHS2312NS2 FFHS2312NS3 FFHS2313LS0 FFHS2313LS1 FFHS2313LS2 FFHS2313LS3 FFHS2313LS4 FFHS2313LS5 FFHS2313LS6 FFHS2313LS7 FFHS2313LS8 FFHS2313LS9 FFHS2313LSA FFHS2313LSB FFHS2313LSC FFHS2313LSD FFHS2313LSE FFHS2322MS0 FFHS2322MS1 FFHS2322MS2 FFHS2322MS3 FFHS2322MS4 FFHS2322MS5 FFHS2322MS6 FFHS2322MS7 FFHS2322MS8 FFHS2322MS9 FFHS2322MSB FFHS2322MSC FFHS2322MSEA FFHS2322MSFA FFHS2322MSGA FFHS2322MSHA FFHS2322MSJA FFHS2322MSKA FFHS2322MSLA FFHS2611PF0 FFHS2611PF1 FFHS2611PF2 FFHS2611PF4 FFHS2611PF5 FFHS2611PF6 FFHS2611PF7 FFHS2611PF9 FFHS2611PFAA FFHS2611PFBA FFHS2611PFCA FFHS2611PFDA FFHS2611PFEA FFHS2612LS0 FFHS2612LS1 FFHS2612LS2 FFHS2612LS4 FFHS2612LS5 FFHS2612LS6 FFHS2612LS7 FFHS2612LS8 FFHS2612LSB FFHS2612LSD FFHS2612LSE FFHS2622MHF FFHS2622MS0 FFHS2622MS1 FFHS2622MS2 FFHS2622MS3 FFHS2622MS4 FFHS2622MS5 FFHS2622MS7 FFHS2622MS8 FFHS2622MS9 FFHS2622MSA FFHS2622MSB FFHS2622MSC FFHS2622MSE FFHS2622MSF FFHS2622MSG FFHS2622MSH FFHS2622MSJ FFHS2622MSL FFHS2622MSM FFHS2622MSN FFHS2622MSP FFHS2622MSQ FFHS2622MSR FFHS2622MSS FFHS2622MST FFHS2622MSU FFHS2622MSVA FFHS2622MSWA FFHS2622MSXA FFHS2622MSYA FFHS2622MSZA FFHS2624LS0 FFHS2626LS0 FFSC2315LS0 FFSC2323LS1 FFSC2323LS3 FFSC2323LS4 FFSC2323LS5 FFSC2323LS6 FFSC2323LS7 FFSC2323LS9 FFSC2323LSB FFSC2323LSCA FFSC2323LSDA FFSS2314QS0 FFSS2314QS1 FFSS2314QS2A FFSS2314QS4A FFSS2314QS5A FFSS2314QS6A FFSS2314QS7A FFSS2314QS8A FFSS2314QS9A FFSS2314QSAA FFSS2314QSBA FFSS2614QS0 FFSS2614QS1A FFSS2614QS2A FFSS2614QS3A FFSS2614QS4A FFSS2614QS5A FFSS2614QS6A FFSS2614QS7A FFSS2622NS0 FFSS2622NS2 FFSS2622NS3 FFSS2622NS4 FFSS2622NS5 FFU17F2PT1 FFUS2613LS0 FFUS2613LS1 FFUS2613LS2 FFUS2613LS3 FFUS2613LS4 FFUS2613LS5 FFUS2613LS6 FKC17F7QTA LFHB2741PF0 LFHB2741PF1 LFHB2741PF2 LFHB2741PF3 LFHB2741PF4 LFHB2741PF5A LFHB2741PF7A LFHB2741PF8A LFHB2741PF9A LFHB2741PFAA LFHB2741PFBA LFHB2741PFDA LFHN2741PF0 LFUS2613LF0 LFUS2613LF1 LFUS2613LF2 LFUS2613LF3
Compare Lowest Prices
Find out more Fridge Door Handle 242059301 product details, item conditions, shipping information, return & refund policy, and get the best on eBay HERE!

Further the fridge door handle 242059301, if you need any help with finding the right part for your appliance model or have any message, please write a message at the comment box below. We will check the part and get back to you soon.