Low Price GE Refrigerator Freezer Fridge Door Handle Assembly WR12X10389. For GSS25UFPAWW GSS25JEMCWW GSG25MIPHFWW GSS25JFPEWW GSS25IFPDWW ESH25XGPDWW GSS25KGMAWW GSS25JEREWW models and more. Customer Satisfaction Guarantee on eBay!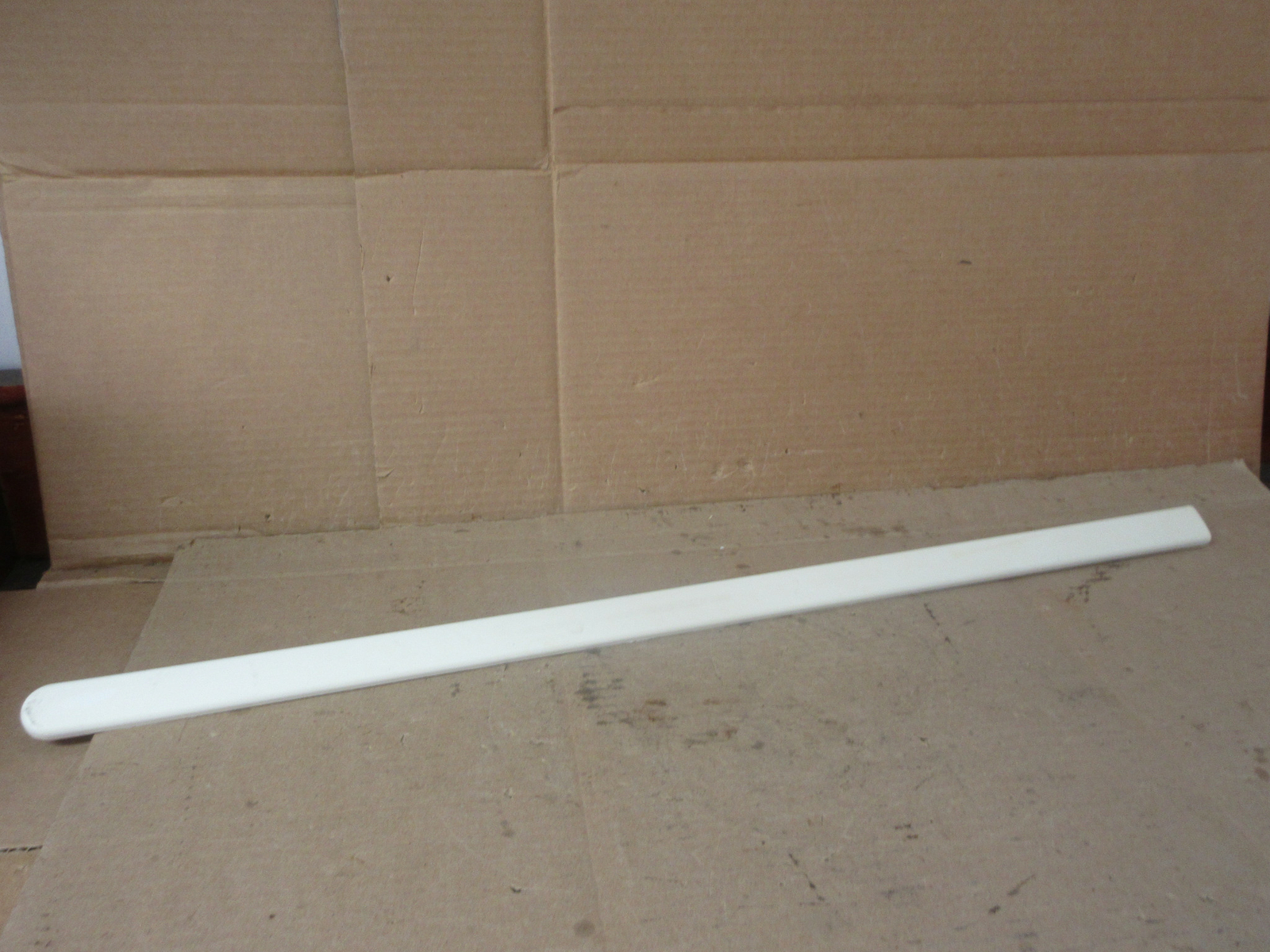 GE Refrigerator Freezer Fridge Door Handle Trim WR12X10389
Product: GE Refrigerator Lower Handle Trim Lite Aging Part # WR12X10389
Item Type: Fridge Door Handle Assembly
Fits Brands: GE
Fits Type: GE Refrigerator P Series, R Series, M Series, S Series
Item Location: Stockton, California, United States
Ship To: United States and many other countries
Policy: 30-day returns. Buyer pays for return shipping
Condition: Used
Price: US $29.97
Read more details and Buy and Save on eBay Here! or Compare Best Prices Below.
Fits GE Fridge Models:
This Freezer Door Handle WR12X10389 assembly part fits the following GE Refrigerator P Series, R Series, M Series, and S Series models. Use Ctrl-F to find your specific model below.
BSS25GFPAWW BSS25GFPCWW BSS25GFPDWW BSS25GFPEWW BSS25GFPHWW BSS25JFRFWW BSY25GFMCWW BSY25GFMDWW DSS25JFPAWW DSS25JFPCWW DSS25JFPDWW DSS25JFPEWW DSS25JFPHWW DSS25JFPMWW DSS25PFMCWW DSS25PFMDWW ESH25XGPAWW ESH25XGPCWW ESH25XGPDWW ESH25XGRAWW ESH25XGRBWW ESH25XGREWW ESS25XGMAWW ESS25XGMBWW ESS25XGMCWW ESS25XGMDWW GSG25IEMAFWW GSG25IEMBFWW GSG25IEMCFWW GSG25IEMDFWW GSG25IEPAFWW GSG25IEPCFWW GSG25IEPDFWW GSG25IEPHFWW GSG25IESAFWW GSG25MIMBFWW GSG25MIMCFWW GSG25MIMDFWW GSG25MIPAFWW GSG25MIPCFWW GSG25MIPDFWW GSG25MIPHFWW GSG25MISAFWW GSH25IGRBWW GSH25IGREWW GSH25JFPAWW GSH25JFPCWW GSH25JFPDWW GSH25JFREWW GSH25JFRFWW GSH25JFRGWW GSH25JFRHWW GSH25JFRIWW GSH25KGMAWW GSH25KGMCWW GSH25KGMDWW GSH25KGPAWW GSH25KGPCWW GSH25KGPDWW GSH25KGRBBB GSH25KGRBCC GSH25KGRBWW GSH25KGREBB GSH25KGREWW GSH25UFRFWW GSH25VGPAWW GSH25VGPCWW GSH25VGPDWW GSH25VGRBWW GSH25VGREWW GSS22QFMBBB GSS25IFPAWW GSS25IFPCWW GSS25IFPDWW GSS25IFPEWW GSS25IFPHWW GSS25IFPJWW GSS25IFREWW GSS25IFRFWW GSS25JEMAWW GSS25JEMBWW GSS25JEMCWW GSS25JEMDWW GSS25JEPAWW GSS25JEPCWW GSS25JEPDWW GSS25JEPEWW GSS25JEPHWW GSS25JEPJWW GSS25JEREWW GSS25JERFWW GSS25JFMAWW GSS25JFMBWW GSS25JFMCWW GSS25JFMDWW GSS25JFPAWW GSS25JFPBWW GSS25JFPCWW GSS25JFPDWW GSS25JFPEWW GSS25JFPHWW GSS25JFPJWW GSS25JFPKWW GSS25KGMAWW GSS25KGMBWW GSS25KGMCWW GSS25KGMDWW GSS25KGPAWW GSS25KGPCWW GSS25KGPDWW GSS25KGPEWW GSS25KGPHWW GSS25KGPJWW GSS25QFMAWW GSS25QFMBWW GSS25QFMCWW GSS25QFMDWW GSS25QGMCWW GSS25QGMDWW GSS25QGPAWW GSS25QGPBWW GSS25QGPCWW GSS25QGPDWW GSS25QGPEWW GSS25QGPHWW GSS25QGPJWW GSS25UFMAWW GSS25UFMBWW GSS25UFMCWW GSS25UFMDWW GSS25UFPAWW GSS25UFPCWW GSS25UFPDWW GSS25UFPEWW GSS25UFPHWW GSS25UFPJWW GSS25VFPAWW GSS25VFPCWW GSS25VFPDWW GSS25VFPEWW GSS25VFPHWW GSS25VFPJWW GSS25VGMAWW GSS25VGMBWW GSS25VGMCWW GSS25VGMDWW GST25IFPAWW GST25IFPCWW GST25IFPDWW GST25IFPEWW GST25IFPHWW GST25KGMAWW GST25KGMBWW GST25KGMCWW GST25KGMDWW GST25KGPAWW GST25KGPCWW GST25KGPDWW GST25KGPEWW GST25KGPHWW PSA25MIMCFWW PSA25MIMDFWW PSA25MIPAFWW PSA25MIPCFWW PSA25MIPDFWW PSA25MIPHFWW SSH25KFRFWW SSS25KFMAWW SSS25KFMBWW SSS25KFMCWW SSS25KFMDWW SSS25KFPAWW SSS25KFPCWW SSS25KFPDWW SSS25KFPEWW SSS25KFPHWW
Compare Lowest Prices
Learn more Refrigerator Door Handle WR12X10389 product description, item conditions, shipping information, return & refund policy, and compare lowest prices on eBay HERE!

Need Help? If you need any help with finding the correct part for your appliance model or have any message, please write a message at the comment box below. We will search the part and get back to you soon. Thank you very much.