Looking for – Electrolux Frigidaire Oven Electronic Control Board 316519200. Fits EW3LGF65GSM EI30GF55GSD EW30DF65GSM EW30DF65GSA EW30IS6CJSC EW30DF65GSB EI30GF55GBA EW30ES65GBE models and others. Buy Here on eBay!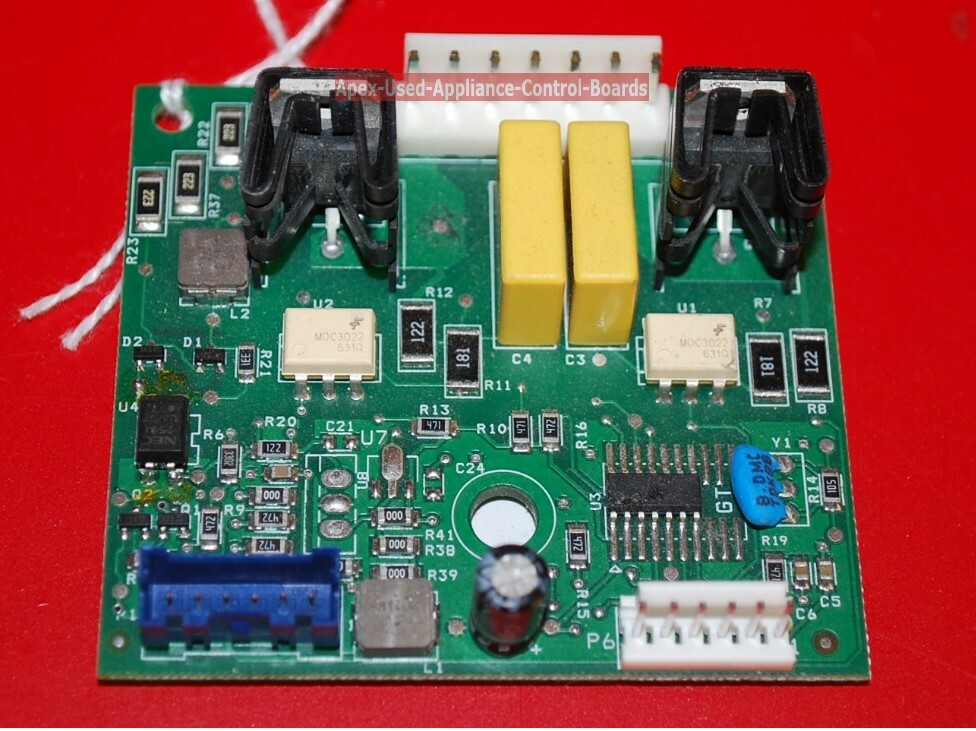 Electrolux Frigidaire Oven Electronic Control Board 316519200
Item: Part # 316519200 – $30 Frigidaire Oven Electronic Control Board (new)
Part No: 316519200
Replacement Parts: 7316519200
Fits Brands: Electrolux, Frigidaire
Product Type: Electric/Gas Range Oven Stove Replacement Parts, Electronic Main Control Board Assembly
Item Location: Phoenix, Arizona, United States
Ship To: the United States and many other countries
Return Policy: Free 60 day returns
Item Condition: Used
Product Price: US $30.00
Read more part descriptions and Get the Lowest Price Below.
Fits Models:
This control board 316519200 fits the following Electrolux models. Press Ctrl-F to check your appliance model as indicated.
EI27EW35JS1 CEW30DF6GSN CEW30EF6GSJ EW30DS6CGB3 EW30EW6CGS3 EW30EF65GSD EW30DF65GSM EW3LGF65GSC E30EW75GPS4 EI30GF55GSF EW30DS65GS2 EW30EW65GB1 EW3LGF65GWD EW30EW6CGS5 EW30GS75KSD EW30DF65GWA EW30IS8CRSB EW30EF65GSH EW30EW5CGB1 EW30GF65GSH CEW30DF6GSC EI30EW35JS1 E30EW85GSS2 EW30GF65GSM EW30GS6CGS7 EW30GF65GBA EW30EW65GB6 CEW30EF6GSK E30EW8CGPS3 EI30GF55GSJ EW30DS65GW3 EW30DS65GW2 EI27EW45JS2 E30EW85GSS1 CEW30GF6GSE EW30DF65GSH CEI30EF5GSG CEW30EF6GSH EW30EW65GB4 EW30ES6CGB2 EI30GS55LBB EW30GS75KSC EI30EW45JS2 EW27EW55GS5 E30EW7CGPS3 EW27EW55GS8 EW30ES65GSE EW30ES6CGS8 EW30GF65GBD EW30EW65GB2 EW30GS65GB1 E30EW7CGSS3 EW3LGF65GSF EW3LGF65GWC CEW30DF6GWD EW30GS75KSB EW27EW55GB1 EW27EW65GW3
E30EW8CGSS3 CEW30DF6GSD EW30ES6CGS3 EW30EW65GW2 EW30EW55GS5 CEW30GF6GWD EW3LGF65GSD EW30GS65GB5 EI30GS55LBA EW30DS6CGB2 EW30ES6CGS2 EW30ES6CGS7 EW3LDF65GSJ E30EW8CGPS1 EW30EW55GW5 EW30EF65GSM CEW30EF6GSE EI30GS55JSA EW27EW5CGS3 EI27EW35KB2 CEW30GF6GSM E30EW8CGSS5 EI30GS5CJSC CEW30GF6GBD EW30EW55GW6 EW30GS65GB2 EW30EW6CGS8 EW30EW5CGS2 EW30EW65GS4 EW30EW5CGW1 EW30DF65GSC EW30DS6CGS6 EW30ES6CGS5 EW30DS80RSB CEW30DF6GBC E30EW8CGPS5 E30EW85GSS5 EW30EF65GBD EW30EW65GB5 EI30ES55LBA EI30EF55GBB EW30GS65GWA EI30EF55GSB EI30GS5CJSA EW3LDF65GSK EI30GS55JSD EI30EF55GSC EW30EW65GS6 EI30EF55GSF EW30EW65GS2 EW30EW55GW1 EW30GS65GB9 EW30EW6CGS6 EW27EW65GS6 EW30ES6CGS4 EW30IF60ISB CEW30EF6GBE EW3LGF65GBC
EW30EW55GB6 E30EW8CGSS1 EW30EW65GS8 E30EW85GPS1 EW3LGF65GSJ CEW30GF6GSB EW30ES6CGW1 EW30GF65GWB EW27EW65GW2 EW27EW55GB3 EW30DF65GSD E30EW7CGPS2 EI30EF55GSH EI30GF55GWB EW30IS65JSC EW3LGF65GBD EI30GF55GSB CEW30EF6GSD EW30IS8CRSA EW30ES65GBB EW30ES65GBE EW3LDF65GBA CEI30GF5GSK EW30ES65GSH EW30GS6CGSA EW30EW55GB5 E30EW85GPS2 EW30DS65GB1 EW30DF65GBC EW27EW55GW2 EW30EW55GW4 CEW30GF6GWC EW30EW6CGW3 EW30DS65GW5 EW30EF65GSA EW27EW65GB7 EW30DS65GS5 EI27EW45KW1 EW30GF65GSJ EI27EW35KB1 EW30GS80RSA EW27EW65GW1 CEW30IF6ISA EW27EW5CGS8 EI30EW45KB1 EI30GF55GSA EI30EF55GSG EW27EW65GW6 EI30GS55JSB EI30ES5CJSA EW30DS65GB2 EW30DS6CGS4 EW27EW55GS4 EW30GF65GWD EI30GS5CJSB EW30DS65GW7 E30EW75GPS3 EW27EW55GW5 EW30DS6CGW2 EW30DS8CRSD
EW30EW55GB3 EI30DS55LBA CEI30GF5GSC EW30DS65GS9 EW30EW6CGS4 EW3LGF65GSB EW3LDF65GSD CEI30EF5GBB EW30ES65GWA CEW30GF6GBB EW27EW65GS1 CEI30EF5GSE EW30IS6CJSC EW30DS65GS1 EI30DS55LWB EW27EW65GS3 EW30EW55GB1 EW30GS65GSA EW30EW65GS3 EW30ES6CGS1 EW30DS75KS4 EW27EW5CGS6 EW30DS65GB3 EW30EW5CGB3 EW30EW5CGB4 EW30EF65GSF EW30DF65GBB EW3LGF65GSM EW27EW5CGS2 EW30ES6CGB1 EI30GF55GSH EI30DS55LBB EW30EF65GBA EW30DS80RSC EW27EW65GB1 CEW30DF6GBD EI30GF55GWC EW27EW65GB3 E30EW7CGPS4 EI30GF55GBB EW30DS6CGS5 EW27EW65GW5 CEW30GF6GSH EW30DS6CGS8 EW27EW55GB6 EW30IS80RSB EW30GS65GW7 EW30ES65GWG EW30DS8CRSC EI30GF55GBC EW30EF65GSB EI27EW35JS3 EI30GF55GSG EI30EW35KW2 EW30DS8CRSA CEI30GF5GSH EW30GS75KSA CEW30DF6GSE EW3LDF65GWD
EW30GS65GS3 EI30EW35KW1 CEW30DF6GWC EW27EW65GS5 EW30GS65GSC EW30DS75KS1 EW27EW55GW4 CEW30GF6GSK EI30EW35JS2 EW30DS65GW6 CEW30EF6GSB EW30ES65GWD EW30IS80RSA CEW30IF6ISB EW30DS65GB7 EW30EW6CGW1 CEW30EF6GBD EW30GS65GS2 E30EW7CGPS1 EW30DF65GSB EI30EW35JS3 EW30DF65GSA EW30IS65JSD EW30EF65GBE EW30GF65GSD EW30EW65GW6 EW30GS6CGS6 EI30ES55LWA EW27EW65GB2 EW30GF65GSE EW30GF65GWA EW30ES80RSA EW30DS65GS6 EW30IS80RSC EW30ES8CRSA EW30GS65GB6 EW30GS65GS9 EW30ES6CGW2 EI30ES55JSA EW27EW65GS7 EW30IS6CJSB EW30GS65GS6 EI30GF55GSK E30EW8CGSS2 CEI30GF5GSB EW30DS80RSE EW30EW65GB3 EW30EF65GWD EW30GS65GW6 E30EW85GPS4 EW3LGF65GSG CEW30GF6GBC
EW30GS6CGS9 EW30DF65GSN EW30GS65GSB EW30DF65GBD EW30DF65GSK EW30DS6CGW1 CEI30EF5GSD CEW30EF6GWD CEW30EF6GSC EI30GF55GSD EW30DF65GWC EI30EW45JS1 EW30ES65GBA EW30EW65GB7 EW27EW55GB2 EI30EF55GSE EW3LGF65GSA EW30DS65GW1 EW3LDF65GSA EW30EW6CGB1 CEI30EF5GWB EI30GS55LWB EI30GF55GBA EW30ES65GWF EW30IF60ISA EW30ES65GBF EW27EW5CGS1 E30EW85GSS4 EW30ES65GSB EW30GS65GS7 EW30ES65GBG EW30GF65GBE EI30GS55LWA EW30EF65GWE EW30GS65GB8 EW3LDF65GWA EW27EW55GS7 EW30DF65GSJ EI30GS5CJSD EW30IS8CRSC CEW30EF6GWC CEW30DF6GSJ EI27EW35JS2 EW30EF65GSE E30EW8CGPS6 EW30GF65GSA E30EW85GPS5 EW30EW55GS8 EW30GF65GSB E30EW85GSS6 EW30GF65GWC EW30EW55GW2 EW30EW55GS4 EI30ES55JSD EW30EF65GSC EW30DF65GSE EW27EW65GS2 EW30ES65GSA EW30GS6CGS8 EW27EW65GB5 CEI30EF5GSB EW30EW5CGW4 EW30IS6CJSA EI30EW45KW1
CEW30DF6GSG E30EW75GSS2 EW3LGF65GBB EW30IS65JSB EW30DS6CGS2 EW30DS6CGS1 E30EW8CGPS2 CEI30GF5GSD EI30DS55JS2 EW30EW5CGS1 CEW30EF6GSF E30EW75GPS1 EI30EF55GWB EW30DF65GSG EW27EW65GW4 E30EW85GPS7 EI30EF55GSD EW30GF65GWE E30EW8CGSS4 EI27EW45JS1 EW30GF65GBB EI30ES5CJSC EW3LDF65GBD EW30EW65GS1 EW30EW5CGS8 E30EW8CGPS7 EW30ES65GSC EW30ES6CGS6 EW30EW5CGW3 EW30DS8CRSE EW30EF65GSK EW30DS75KS2 EW30DF65GBA EW27EW5CGS5 EW3LGF65GSK EW30DF65GWB EW30ES65GSD EW30EW6CGB3 EW27EW55GB5 EW30GS65GW2 CEW30GF6GSD EI30EF55GWA EW30EW65GW1
CEI30GF5GSF EW30GS65GW9 EW30GF65GSK EW30DS80RSD EI30ES55JSC EW30EW55GS1 EI30DS5CJS4 CEI30EF5GSH EI30DS55JS1 E30EW85GPS3 EW30ES65GBC CEW30DF6GSH EW30EW55GB2 EW30EF65GWA EW3LDF65GSB EW30IS65JSA EW30GS65GB7 EW30DS65GB6 E30EW75GSS3 EW27EW55GB4 EI30EF55GBA E30EW75GPS2 EW30DS6CGW3 EW27EW55GS3 EW30EW55GS2 EW30GS65GS8 CEW30DF6GSB EW30DF65GWD EW30EW5CGS6 EW30ES65GSG EW30GS65GW1 EW30EW65GW4 EI30ES55LWB EW30EW65GW3 EW3LGF65GWA EI30GF55GSE EW30GS65GS1 EW30EW65GS7 CEW30DF6GSK EW30GS6CGSC CEW30GF6GWB E30EW7CGSS1 CEW30GF6GSC EW30GF65GSG EW30EW65GW5 EW30GS65GW5 EW30EF65GSJ EW27EW55GS1 EW30EW55GS7 EW30DS6CGB1 EW30DS6CGS7 E30EW85GPS6 EW3LDF65GSC
EW30GF65GSF EI30DS55JS3 EW27EW5CGS7 CEI30GF5GSE EW30GS6CGS1 CEW30GF6GSF EW30ES65GSF EW3LDF65GSE CEI30GF5GSG CEW30GF6GSG CEW30EF6GSG CEW30DF6GSM EW30EW55GS3 EW3LDF65GSG EW3LGF65GBA EI30DS5CJS1 EW3LDF65GSH EW30EW55GS6 EI30GF55GWA CEW30EF6GWE EI30EW35KB1 EW30GF65GSC EW30EW5CGS3 EI27EW35KW2 EW27EW65GS4 EW27EW65GB4 EW3LDF65GSN CEI30EF5GSF CEW30GF6GSJ EW3LGF65GSH EW30ES65GBD EW30EW65GS5 EW30GS65GW8 EW30DS65GS7 EW27EW55GW6 EW27EW55GW3 EW30DS80RSA E30EW8CGPS4 EW30ES65GWE EW30EW55GB4 EW30ES65GWB EW30GS6CGSB EI30ES55LBB EI27EW45KB1 EW30ES65GSI EW27EW65GB6 EI27EW35KW1 EW30GS65GBA EI30DS55LWA EW30DS65GB4 CEW30EF6GBC EW30DS65GB5
EW3LGF65GSE EW30EW6CGS7 EW30ES65GWC EW30DS65GW4 EW30EW55GW3 E30EW75GSS1 E30EW85GSS3 EW27EW55GW1 EI30ES55JSB EW30GF65GBC CEI30EF5GSC EW3LGF65GWB EI30GF55GSC EW30EW5CGS7 EI30GS55JSC EW30EW65GW7 EW27EW55GS6
Compare Lowest Prices
View features more 316519200 product description, item conditions, shipping & handling options, returns and money-back policy, and other important information. Many sellers offer this new part online. You can see the best prices below.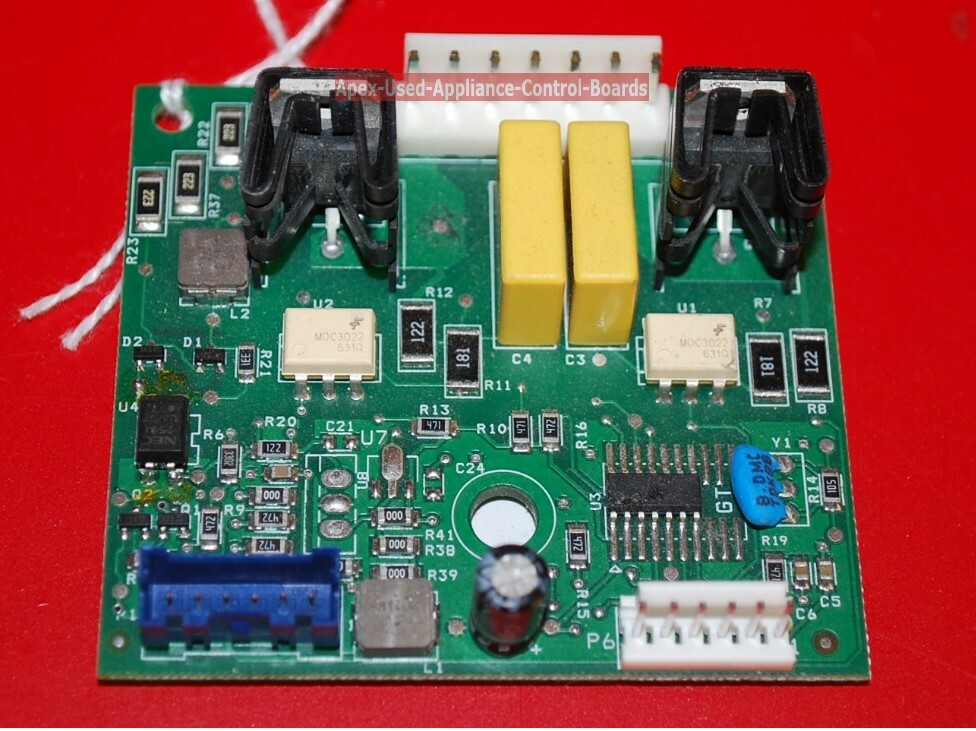 ==> Click Here to Compare the Lowest Prices! <==
More Home Appliance Information
In addition to the Electrolux Frigidaire Oven Electronic Control Board 316519200, there are a number of appliance replacement parts offered on the market, for instance, refrigerator defrost heater, refrigerator crisper pan, washing machine parts, washer main PCB board, oven cooking door handle, and oven replacement parts. For other main home appliance brands, e.g. GE, you can search for its products, parts, accessories, and services on the Internet.
More Home Appliance Parts:
Please feel free to leave your message in the comment section if you can not find the correct part for your appliance model. We will find the part and respond to you ASAP. Fix-It Today!