Get Lowest Price Electrolux EWF01 Pure Advantage Water Filter FC300 Replacement Parts. Replaces 241988703 241754901 EWF2CB02 FC-300 241932301 P241932301 218732216 218732316 7241932301 PS2369689 242012301 ELUXCOMBO EFTEST S241754901 5304464678 repair parts and more. Shop Now.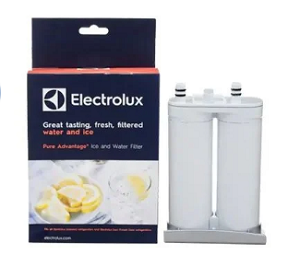 Electrolux EWF01 Pure Advantage Water Filter FC300
Part No: EWF01
Replaces Part No: 241988703 241754901 EWF2CB02 FC-300 241932301 P241932301 218732216 218732316 7241932301 PS2369689 242012301 ELUXCOMBO EFTEST S241754901 5304464678 242175101
Fits Brands: Electrolux
Product or Service Type: Electrolux Water Filters, Electrolux Refrigerator Water Filter, Electrolux Water Filter Replacement, Electrolux Fridge Water Filter Replacement, Refrigerator Water Filters, Electrolux Refrigerator Replacement Parts, Refrigerator Water Filter for Electrolux, Electrolux Replacement Water Filter
Price: Read more information and Get the Lowest Price Below.
Fits Fridge Models:
This Electrolux EWF01 Pure Advantage Water Filter FC300 suits the following models. Use Ctrl-F to check your appliance model following.
EW28BS71ISD EI23BC51IS5 EI23BC80KS1 EI28BS56IBA EW28BS71ISB EI27BS16JB5 EW23CS70IS0 EI23BC30KB1 EI23CS55GB6 EI27BS26JB1 E23BC78ISS7 EI23BC56IW1 EW23SS65HS0 EI23BC36IB EW23BC71IB1 EI28BS36IS2 EI23BC36IW7 EI27BS16JW0 E23BC68JPS EI27BS26JWD EI23CS35KW0 EW23BC71IS8 EI28BS56IBE EI23BC80KS3 EI28BS65KS6 EW28BS71IBA EI23BC65KS3 EI26SS30JB1 EW26SS70IB0 EW28BS85KS EI23CS55GW7 EW23BC71IS6 EI23CS35KS6A EI28BS80KS2 EI28BS80KS8A EI23BC56IB EW28BS71IS0 EW23BC85KSFA EW26SS85KS2 EI23BC56IBA EI23BC56IS EI28BS36IB EW23CS65GB0 EW23CS75QS0 EI23CS35KS EI28BS51IW6 EW26SS70IB4 EI23CS55GB4 EW23CS70IB4 EI23SS55HB0 EI23BC51IB1 EI23BC35KS EI23CS65KS1 EI28BS80KS4A EI28BS36IB0 EI23BC65KS5 EI23BC36IS EI23BC55IB1 EI23BC60KS1 EW26SS65GS2 EI28BS36IS4 E23BC78IPS6 EI23BC30KW2 EI23BC55IW1 EI26SS35JB1 EI23BC56IW6 EI28BS56IS9 EW23BC70IS0 EW23BC70IW EI26SS55GB5 EW23BC71IW EI28BS56IBB EI28BS65KS4 EI28BS56IS1 EI23BC60KS5A EI27BS26JB3 EW23BC70IB0 EW23CS70IS3 EW28BS85KS3 EI27BS26JW1 EI27BS26JS8 EI27BS16JB0 EI23BC36IS4 EW23BC71IB6 EI28BS56IW5 EW28BS70IB1 EW26SS65GB1 EI23BC65KS9A EW28BS71IS6 EI27BS26JSD E23BC78ISS EI23BC56IS2 EW23BC71IW3 EI26SS55GW5 EW26SS65GS EI23BC51IS3 EW26SS70IB1 EW23CS70IW1 EI28BS36IS0 EI27BS26JB0 E23BC78IPS EI23CS55GS8 EI23CS55GB3 EI23BC36IW1 EW23SS65HS5 E23BC78IPS1 EI28BS65KSGA EW23CS65GW EI26SS30JW0 EW23BC71IS EW28BS71IW8 EI23BC36IB2 EI23BC56IS7 EI23BC30KS9A EW23BC71IS0 EI27BS16JS2 EI23BC65KS7 EW28BS71IWC EW23SS65HB2 EI28BS56IS2 EI23BC35KB5 EI23CS55GS4 EI27BS26JW EI28BS51IB0 EW23BC71IB4 EI23BC51IW0 E23BC78IPS7 EI23BC56IS6 EW23CS85KS1 EI23BC35KB8 E23BC68JPS6 EW23CS70IS1 EI27BS16JB4 EI27BS26JB6 EI23BC30KB EI27BS16JW E23BC68JPS3 E23BC78ISS0 EW23CS65GB1 EI23BC35KW4 EI28BS36IS1 EI27BS26JWC EW28BS71IW0 EI28BS51IS EI23CS55GB1 EW23BC71IB3 EI26SS35JS EW26SS70IB EI28BS55IS0 EI28BS56IB3 E23BC78IPSNA EW23BC85KSBA EW23CS65GW2 EW23CS65GB2 EI23BC36IS5 EI23SS55HB1 EI23BC30KS4A EW26SS70IS2 EW23BC71IWA EI23BC56IW8 EI27BS16JS EW23SS65HB5 EI23BC36IW6 EW23BC71IW8 EI28BS36IS3 EW28BS70IW EI28BS36IW1 EW23CS70IW0 EI23BC56IWB EW23CS70IS2 EW23BC85KS4 EI27BS16JB8 EI23CS55GB0 EI27BS16JW1 E23BC78IPSB EI23BC35KSCA EI23BC51IW5 EI26SS55GS2 EW23BC85KS8 EW23BC71IW9 EW28BS71IS4 EW26SS65GB3 EI26SS55GS E23BC68JPSFA EI27BS26JW9 EI23BC56IB9 EW28BS71IW2 EI23BC30KS5A EW23BC85KS EI23SS55HS EW23BC71IB EI27BS16JB1 EW23BC71IW7 EI23BC56IWA EI26SS30JS6A EI23BC60KS4A EI26SS35JS0 EI23BC36IS6 EI26SS55GW2 EI23CS55GB5 EW28BS85KSEA EW28BS71IB EI23BC56IBC EI27BS16JS6 EW26SS70IW2 EW23CS65GS EW26SS65GB EI23BC80KS7A EI28BS80KS1 EW26SS70IW1 EI23SS55HS0 EW28BS71IS5 EW23BC85KSCA EI23BC36IS2 EI26SS30JS3 EI23BC56IB7 EI27BS26JBD EI27BS16JS5 EW26SS70IW3 EI27BS16JS3 EI23BC51IB EI23BC30KB2 EW23BC71IS7 EI28BS55IB1 EI23BC65KS EI27BS26JBB EW28BS71IS9 EI27BS26JW4 EI23BC51IW1 E23BC78IPSH EI23SS55HW EI23BC35KS9A EW23BC71IW0 EI28BS51IW1 EW23BC71IS3 EI23BC56IW7 EI28BS56IBD E23BC78ISS6 EW23BC70IB1 EW26SS65GB2 EW23CS70IW5 EI28BS55IW1 EI27BS16JW2 EW23CS70IB1 EW23BC85KSAA EW23BC70IS1 EI23BC51IB5 EI28BS36IB1 E23BC78IPS0 EI28BS80KS E23BC78IPS3 EW26SS70IS3 EI23CS65KS0 EI23BC51IW2 EI28BS51IW2 EI23BC56IW2 EW28BS70IS EW26SS75QS E23BC78IPSD EI27BS26JS0 EW28BS71ISO EI23BC51IB6 EW26SS85KS3 EI27BS16JW3 EI23CS65KS2 EI28BS56IS3 EI28BS56ISF EI28BS65KSCA EI26SS30JW1 EI23CS55GW1 EI26SS35JB0 EI23BC65KSAA E23BC68JSS2 EW26SS65GW1 EI23BC51IS2 EW23BC71IB7 EI23CS55GW6 EI23BC30KS E23BC78IPSKA EI23BC55IS1 E23BC78ISS5 EW23CS85KS EI23BC56IS8 EI26SS55GS4 EW23SS65HB3 EW26SS70IS4 EI23BC36IS1 EI26SS55GS1 EI27BS16JS8 EW28BS71IB3 EI23BC35KW3 EW28BS71IB8 EW28BS70IW0 EI23BC51IS EI23CS55GW EW23BC71ISC EI23CS55GW2 EW23CS75QS EI23BC65KS8A EW23SS65HW EW23BC71IB0 EI26SS55GW4 EW23CS70IB3 EW28BS71IB9 EI26SS35JB EI23BC56IB3 EI27BS26JB4 EI23BC35KB6 EI23CS35KW1 EI23BC56ISD EW26SS70IS EI23BC60KS EI28BS65KSEA EI27BS26JS6 EW23SS65HB0 EW23BC71IW2 EI23BC80KS5A EI26SS55GS3 EI27BS26JS9 EW28BS71IBC EW26SS85KS1 EW28BS85KSBA EI23CS35KS2 EI23BC30KS1 EI26SS30JS5 E23BC78IPS8 EI28BS56ISA EI23BC35KSDA EW28BS71IW5 EI23BC56IW3 EI28BS51IS6 EW28BS71IS2 EI23BC30KW EI28BS51IB2 EI28BS55IS EI23BC36IW EI23BC30KW1 EI23BC56IW0 E23BC78IPSC EW28BS71ISA EW26SS70IB3 EI23BC35KW5 EI23BC56IS5 EW26SS65GW EI26SS55GS5 EI23BC65KS4 EI28BS56ISB EI23BC56IW9 E23BC68JPSDA EI27BS26JSB EI23BC65KSBA EW26SS65GS1 EI27BS16JW6 EI23BC56IB6 EI23CS35KB0 EI23BC36IW0 EW23CS65GB3 EW28BS71IS E23BC68JPSAA EW23CS65GS0 EI23CS65KS EW23CS70IW4 EI23BC56IB1 EW23BC85KS3 EI23BC65KS6 EI26SS55GB4 EI23BC35KB4 EW23CS65GW3 EI27BS26JSC EI26SS35JS1 EI26SS55GW0 EW28BS71ISE EI26SS55GB EI23BC56ISC EI23BC35KS3 EI28BS36IW2 EI27BS26JSA EI28BS55IB EW28BS85KSGA EI27BS16JS4 EW23CS70IB0 EW28BS85KSCA EI28BS56IB9 EI26SS30JS4 EW23BC70IB EI28BS56IW9 EW23CS65GW1 EW26SS70IS0 EI23BC60KS2 EI23BC56IBD EI28BS51IS4 EW28BS85KS5 EI28BS51IW0 EW23CS70IB EI27BS16JW5 EI27BS16JW8 EI23BC80KS2 EI23BC56IW EI28BS55IB0 E123BC30KS4A EI28BS80KS3 EW23SS65HS3 EI23BC56IWD EI23BC60KS7A EW23SS65HW2 EW23SS65HS6 EI26SS30JB0 EW28BS70IB0 EW23BC71IS5 EW28BS71IWA EI28BS55IW0 EW28BS71IS1 EI28BS56ISC EI28BS65KS7 EW23CS75QS1 EI23BC55IB EI23BC56IB4 EI28BS56ISD EW28BS71IB4 EI23SS55HW1 EW23CS70IW2 EI28BS51IW4 EI28BS56IW1 EW28BS71IW6 EI23BC56IB0 EI27BS26JB8 EI23BC35KB EI23BC56IB8 EI27BS26JW3 EI23BC35KS4 EW23CS85KS0 EW28BS71IW EI26SS55GB2 EW28BS70IB EI28BS56IWC EI26SS55GB6 EI23CS55GS6 EI26SS55GB3 E23BC78ISS4 EI23BC51IS1 EW28BS71IS7 EW28BS85KS8 EI27BS26JB E23BC78IPSLA EI23CS55GB2 EW28BS85KS6 EI28BS56IB0 EW26SS65GS0 EI23BC56IS9 EW28BS71IW9 EI28BS56IWA EI28BS65KS9 EI23BC56IS3 EI23BC30KS2 EI23BC51IW4 EW28BS85KS4 EI23BC35KS6 EI28BS56IS EW28BS71IB1 EI23CS35KS4A EI23BC60KS3 EW23BC71IW6 EW23BC85KS7 E23BC78IPS5 EI28BS65KSBA EW28BS85KS7 EI27BS16JB EI28BS56IS8 EI23BC56ISB EI23BC36IB4 EI23CS35KS1 EI28BS56IW8 EI28BS56IB8 EI23BC80KS9A E23BC68JPS0 EI23BC51IS6 EW23SS65HW3 EI23CS65KS3A EI26SS30JW EW23BC71IS2 EI23BC80KS8A E23BC78IPSJA EI23CS55GS3 EI28BS51IB EI23SS55HS1 EW23SS65HW1 EW23CS65GW4 EW23CS70IB2 EW23SS65HB EW23CS65GB4 EI28BS56IWD EI23BC60KS8A E23BC78IPSF EI28BS56IB6 EW28BS71IB0 EI23BC36IB5 EI26SS30JS0 EI26SS55GS0 EI23BC35KW8 EI27BS16JB6 EW26SS85KS EW26SS65GS4 EI23BC51IW6 EW23BC71IW4 E23BC68JPS8 EW28BS70IW1 EI27BS26JWA EW23SS65HS EW28BS71IBB EI23CS55GS9 EW23CS65GB EI23BC36IB6 EI28BS56IW4 EW28BS71ISC EI23BC56ISA EI28BS56IWB E23BC68JSS EW23BC85KS5 EI23BC51IB0 EI27BS26JBC EI23BC80KS4A EI28BS65KS8 EI27BS26JW6 EI26SS55GS6 EW23BC71IB2 EI23CS55GS7 ew26ss65gso EW23BC71IB8 EI26SS55GB1 E23BC78IPS2 EI28BS56IWE EI28BS51IW EW28BS71IB2 EI23BC35KW7 EW23CS65GS2 EI23BC35KB7 EW23BC71IS1 EI28BS56IW3 EW23CS65GW0 EW23SS65HS4 E23BC68JPS4 EI28BS51IB1 EI23BC36IW2 EI27BS26JWB EI28BS56IS6 EI23CS35KS0 EW23SS65HW4 EI23CS35KB EI27BS26JW8 EI27BS26JB7 EI28BS56IW0 EW26SS70IB2 EI27BS26JB9 EI26SS35JW EW26SS65GB0 EI23BC80KS EI23CS35KB2 EI26SS30JB EI28BS56IS4 E23BC68JPS1 EW23CS85KS2 EW23SS65HS2 EI27BS26JW0 EW26SS70IS6 EI26SS55GW6 EI28BS51IB5 EI23BC36IS0 EI28BS56IB1 EW28BS70IS0 EI23CS55GB7 EI23SS55HB EW23BC71ISA EI27BS26JS5 E23BC68JPS5 EI23CS55GW5 EI23BC36IS3 E23BC68JPS7 EI28BS51IB6 EI23BC35KW6 EI28BS80KS7A EW28BS71ISF EW23BC71IBA EI23BC51IS0 EI23BC36IW4 EI27BS26JBA EW23CS70IS EI27BS16JS1 EI23BC36IW5 EI28BS56IB5 EW23CS70IB5 EI23BC56IS1 EI28BS51IS0 EW23CS65GS1 EI23BC56IWC EW28BS71IWB EW28BS70IS1 EI23SS55HW0 EW26SS70IW0 EI28BS56IW2 EW26SS75QS0 EI28BS56IS0 EI28BS56IS5 EW26SS70IW4 EW26SS70IS1 EI26SS30JS EW28BS71IW4 EI27BS26JB5 E23BC68JSS0 EI23BC35KS7 EI28BS36IS EW26SS65GB4 EW28BS71IB5 EI23CS55GS5 E23BC78IPS4 EI23BC35KSBA EW23SS65HW5 EI23BC36IB7 EI27BS26JW7 EI23CS35KW2 EI23BC30KB3 EI27BS26JW5 EI28BS55IS1 EI23BC56IS4 EI23BC35KS5 EW23SS65HB1 EI28BS56ISE EW23BC70IW1 EI27BS16JS0 EI23CS55GW4 EW26SS70IW EW23BC71IW1 EW23SS65HW0 EI23BC35KB3 EW28BS71IS3 EI23CS55GW8 E23BC68JSS1 EI23BC56IBB E23BC78IPSG EI27BS26JS EI23CS35KS3A E23BC68JPS9 EI28BS36IW EW26SS65GW3 EI26SS30JS1 EI23BC60KS9A EI28BS51IS3 EW26SS65GW0 EW23CS70IS7 EI28BS56IS7 EI23CS55GB8 EI26SS35JW0 EI27BS16JB2 EI28BS56IB4 EI27BS26JS1 EI28BS56IB EW23BC85KSDA EI23BC35KW EI23CS55GS1 EI23CS55GS0 EI28BS65KS3 EI23BC36IS7 EI28BS55IW E23BC78IPSA EI26SS55GW1 EI28BS36IW4 EW23BC70IS EI23BC51IS4 EI27BS26JS4 EW26SS65GW4 E23BC68JPSCA EI28BS51IS1 EW23CS70IS5 EI23BC51IB4 EW28BS71IB6 EW23SS65HB4 EI23BC55IS EI23BC30KS3 EW23CS70IW E23BC78IPS9 EW23BC71ISB EI23BC56IS0 EI23BC35KSAA EW23BC71IB9 EI26SS55GW EW23BC85KS6 EW28BS71IW3 EI23CS35KW EW23CS65GS4 EW26SS65GW2 EW23SS65HS1 EI23CS35KB1 EI28BS56IW EI27BS26JS7 EI23BC30KS7A EI28BS51IS2 EI23BC55IW EW23BC70IW0 EI23BC35KS8A EI27BS16JB3 EW28BS71IS8 E23BC68JPSGA EI23BC35KS8 EI27BS16JW4 EW23BC71IS4 EI26SS55GW3 EI28BS36IW0 EI28BS51IS5 EW28BS85KSDA EW26SS65GS3 EI28BS65KS EW23CS65GS3 EI23BC36IB1 EI28BS56IB2 EI26SS55GB0 EI23BC30KW3 EI23CS55GB EI23BC56IB2 EI23BC51IB2 EI28BS56IBC EI23BC30KS8A EI28BS36IB2 EI23CS55GW3 EI28BS51IW5 EI23CS55GS2 EI23CS55GSI EI26SS35JW1 EI23CS55GS EW23CS70IS4 EW23BC71IS9 EI23BC51IW EI23CS55GW0 EW23CS70IW3 EI28BS51IB4 EW26SS85KS0 EI28BS65KSDA EW28BS71IW1 EI27BS26JS3 EI28BS36IB4 and more.
Compare Best Prices – Electrolux EWF01 Pure Advantage Water Filter FC300
Get the Best Deals! View features more product details, terms and conditions, shipping information, parts warranty, and other important details. Many sellers promote this new or used part online. You can compare the prices below.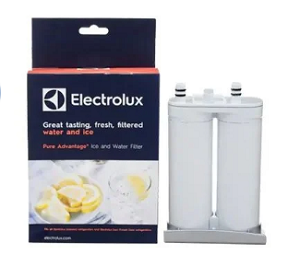 Electrolux EWF01 Pure Advantage Water Filter FC300
==> Click Here to Check the Latest Prices TODAY! <==
Other Appliance Replacement Part Information
Moreover the Electrolux EWF01 Pure Advantage Water Filter FC300, there are more appliance replacement parts offered on the market, including Whirlpool Dryer Control Board Replacement, Bosch Dishwasher Drain Pump, Kitchenaid Double Oven Control Board, and Refrigerator Circuit Board Cost.
For more famous appliance brands, e.g. GE, you can find its products, accessories, and services on the store online.
More Water Filter Replacement Parts:
Do not wait! If you can not find the right part for your specific appliance model or have any message, please feel free to contact us at any time. We will search for the part and respond to you ASAP. Good Luck!