Discover – Samsung Refrigerator Parts DA92-00215B Electronic Control Board. Check your appliance number. Fits RF263TEAEWW/AA-01 RFG297HDRS/XAA-04 RF260BEAESR/AA-00 RF263BEAEBC/AA-02 24 25.5 21.8 28.5 26 Cu. Ft. French Door Refrigerator with Water Ice Dispenser models and more. Save Today on eBay!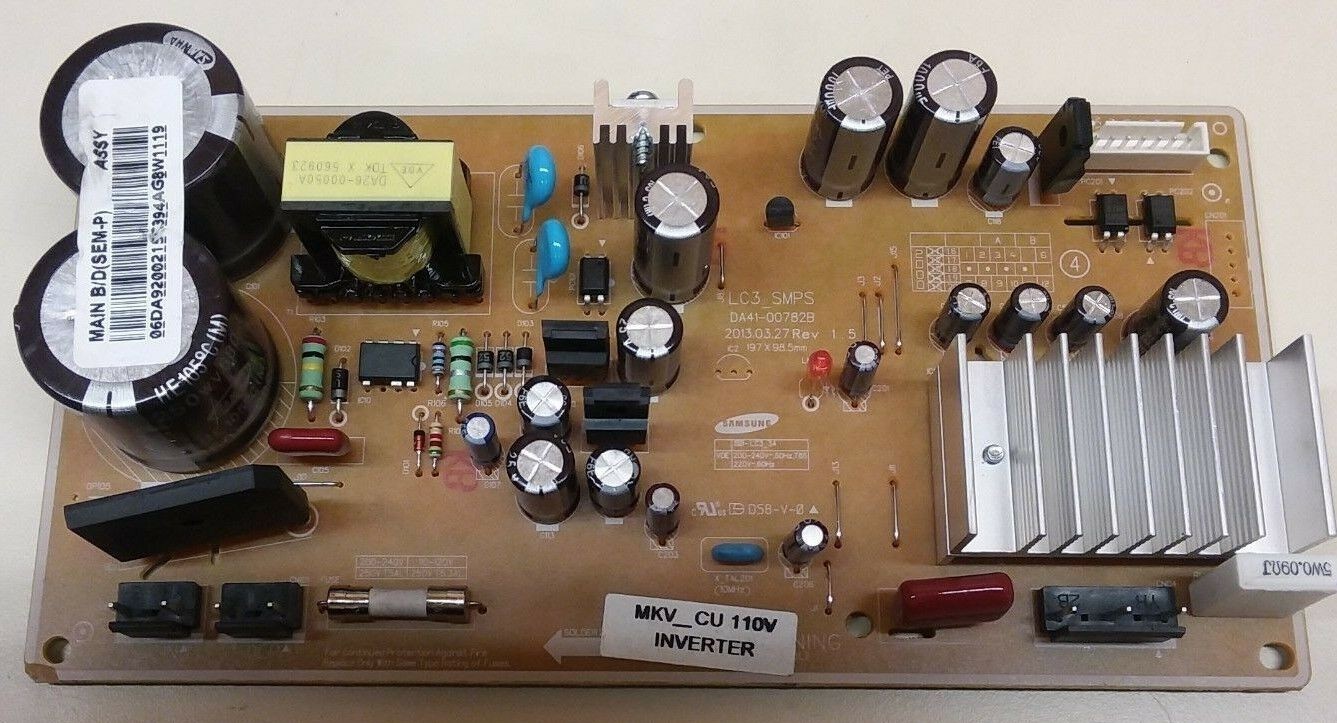 Samsung Refrigerator Parts DA92-00215B Control Board
Item: DA92-00215B SAMSUNG Assembly Power Control Board Inverter
Part Number: DA92-00215B
Replacement Parts: PS4168015 EAP4168015 3969842 AP5583441 DA92-00268A
Compatible Brands: Samsung
Product or Service Type: Refrigerator Inverter Board, Refrigerator Control Board Appliance Parts
Item Location: Hibbing, Minnesota, United States
Ship To: United States
Return Policy: Seller does not accept returns
Condition: Open box
Item Price: US $100.00
Read more product information and Compare the Best Prices Below.
==> Click Here to Compare the Latest Prices TODAY! <==
Fits Refrigerator Models:
This Samsung Refrigerator Electronic Control Board DA92-00215B is suitable for the following models. Use Ctrl-F to search your appliance model listed below.
RF263BEAESR/AA-00 RF261BEAEBC/AA-02 RF263BEAEWW/AA-00 RF220NCTAWWAA0001 RSG257AARS/XAA-03 RFG298HDWP/XAA-04 RFG297HDRS/XAA-05 RFG298HDWP/XAA-02 RF263TEAESR/AA-02 RF220NCTASR/AA-01 RSG257AARS/XAA-04 RF263TEAESR/AA-IN01 RFG297HDRS/XAA-04 RFG297HDRS/XAA-01 RF263TEAEWW/AA-01 RFG237AARS/XAA-04 RF263BEAEWW/AA-02 RF263TEAEBC/AA-01 RF261BEAESR/AA-00 RF260BEAESR/AA-01 RF220NCTAWW/AA-00 RF263TEAEWW/AA-00 RF26HFENDSR/AA-01 RF263BEAEBC/AA-00
RFG237AARS/XAA-03 RF263BEAESR/AA-01 RFG297HDRS/XAA-03 RF221NCTASPAA0000 RFG297HDRS/XAA-02 RF263TEAEBC/AA-02 RF263BEAEBC/AA-01 RSG257AARS/XAA-02 RF263BEAEBC/AA-02 RF261BEAEBC/AA-01 RF263BEAESP/AA-02 RFG298HDWP/XAA-05 RF261BEAESPAA0001 RF221NCTAWWAA0001 RF220NCTAWW/AA-01 RSG257AARS/XAA-01 RF261BEAEWW/AA-01 RF220NCTASR/AA-00 RF263BEAEWW/AA-01 RF263TEAEBC/AA-00
RF263TEAESR/AA-00 RF261BEAESR/AA-01 RF263BEAESR/AA-02 RF263TEAESR/AA-01 RF260BEAEBC/AA-01 RF261BEAEBC/AA-00 RSG257AARS/XAA-05 RF261BEAESR/AA-02 RF263BEAESPAA0001 RF263TEAEBC/AA-04 RF260BEAESR/AA-00 RF263BEAESP/AA-01 RF26HFENDSR/AA-00 RF221NCTABCAA0001 RFG298HDWP/XAA-03 RF263TEAEWW/AA-02
Compare Best Deals
Check the Best Price! View features more DA92-00215B product description, terms and conditions, delivery information, parts warranty, and payment methods. Many sellers promote this part at the store online. You are able to see the lowest prices below.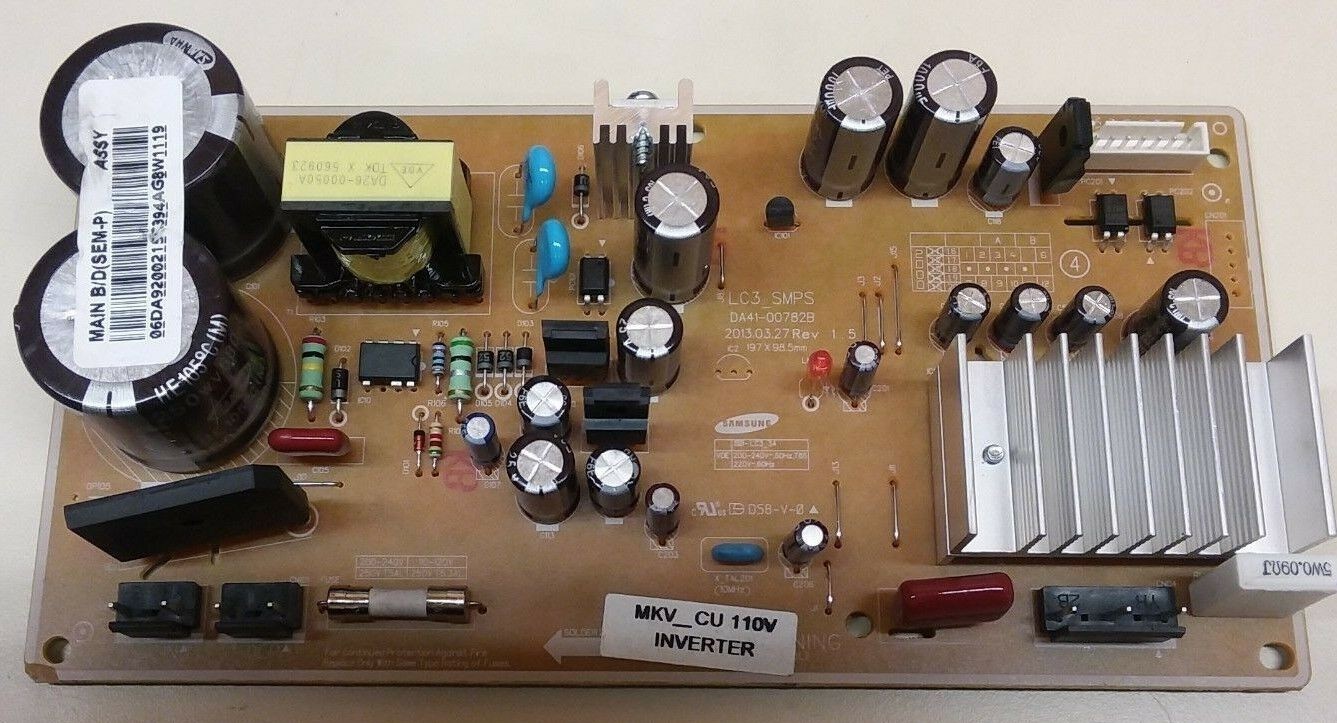 ==> Click Here to Compare the Latest Prices TODAY! <==
More Information
On the Internet, there are many sellers promoting a wide range of home appliance parts, like dryer drive motor, washer suspension rod, washing machine parts, dishwasher pump motor, washer control panel, and refrigerator control board, also covering the Samsung DA92-00215B Refrigerator Main Board.
For more big home appliance brands, for example, Hotpoint, you can search for its products, accessories, and services on the store online.
More Samsung Fridge Parts:
Need support now? Please feel free to contact us if you have any problems with finding the compatible item for your appliance model. We will find the part and respond to you ASAP. Repair It Now!