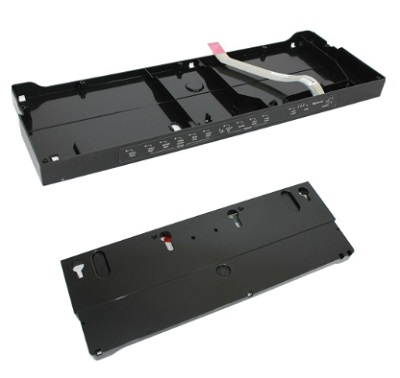 Upgrade your kitchen with the best price on the 99003139 Jenn-Air Dishwasher Control Panel. Experience seamless functionality and sleek design – order now and elevate your culinary space!
99003139 Jenn-Air Dishwasher Control Panel
Descriptions:
Part Number: 99003139
Replacement Parts: 99003139, 6919765, 6-919765
Part Types: Dishwasher Keypad and Control Panel, Dishwasher Interface and Control Console, Dishwasher Touchscreen and Operational Panel, Dishwasher Button Pad and Command Center, Dishwasher Digital Interface and Control Board
Compatible Brands: Jenn-Air
---
Fits Appliance Models
This part can be replaced with this parts: 99003139, 6919765, 6-919765
---
Functions of 99003139 Jenn-Air Dishwasher Control Panel
The specific functions of the 99003139 Jenn-Air Dishwasher Control Panel may vary, but here are some common main functions that a dishwasher control panel typically provides:
Cycle Selection: Choose from various wash cycles such as Normal, Heavy, Quick, and more, tailored to different levels of dish cleanliness and load size.
Start/Stop: Initiate or pause the dishwasher's operation as needed.
Temperature Control: Adjust the water temperature for optimal cleaning and sanitization.
Delay Start: Set a time delay for the dishwasher to start the selected cycle, allowing you to take advantage of off-peak energy hours.
Cancel/Reset: Cancel a cycle in progress or reset the settings to their default state.
Rinse Aid Indicator: Monitor and adjust the level of rinse aid to improve drying performance.
Child Lock: Lock the control panel to prevent accidental changes or unauthorized use.
Error Codes/Display: Display error codes or messages to assist in troubleshooting and maintenance.
Drying Options: Choose between different drying methods, such as heated drying or air drying.
Extra Features: Some control panels may offer additional features like sanitizing cycles, half-load options, or special settings for delicate items.
Please consult the specific product manual for the 99003139 Jenn-Air Dishwasher Control Panel for accurate and detailed information on its functions.
---
Common Problems
Common problems of the 99003139 Jenn-Air Dishwasher Control Panel may include:
Unresponsive Touchpad: The control panel may not respond to touch commands, making it difficult to operate the dishwasher.
Display Issues: The display might show incorrect or unreadable information, hindering the user's ability to monitor the dishwasher's status.
Error Messages: Error codes or messages on the control panel can indicate various issues, such as water supply problems or drainage issues.
Button Malfunctions: Individual buttons on the control panel might stop working, making it challenging to select specific settings.
Water Leakage: If the control panel isn't functioning properly, it could lead to water leakage or overflows during the dishwasher's operation.
Inaccurate Settings: Incorrect settings due to control panel problems might lead to inadequate cleaning, drying, or other performance issues.
Control Lockout: The control panel might get stuck in a locked state, preventing any changes to settings or starting a new cycle.
Wiring or Connector Problems: Wiring or connector issues within the control panel can cause intermittent malfunctions or complete failure.
Corrosion or Physical Damage: Exposure to moisture or physical damage can lead to corrosion or degradation of the control panel components.
Power Supply Problems: Faulty power supply connections or issues can impact the control panel's functionality and overall dishwasher operation.
If you encounter any of these issues, it's advisable to consult the manufacturer's troubleshooting guide or seek professional repair services.
---
Compare Prices on eBay – 99003139 Jenn-Air Dishwasher Control Panel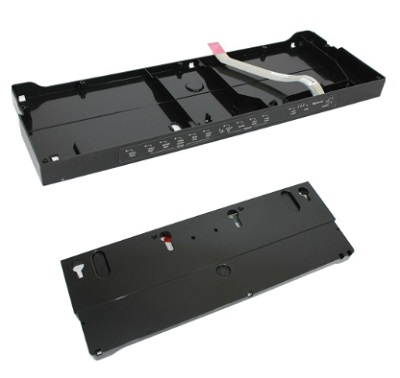 "Discover the best deals on eBay! Compare prices now for the 99003139 Jenn-Air Dishwasher Control Panel and bring seamless functionality back to your kitchen. Upgrade today!"
---
Other Appliance Parts: