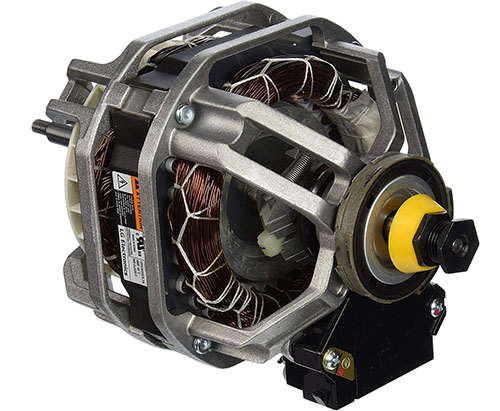 GENUINE LG Dryer Drive Motor 4681el1008a
Product: Dryer Drive Motor Assembly
Part Number: 4681EL1008A
Replaces Parts: 1330330 AP4438218 PS2400858 EAP2400858 DPH224L01 DMP270L3 4681EL1002A 4681EL1008B 4681EL1008H
Brand: LG
Fits Brands: LG Kenmore
Fits LG Models
This part fits the following LG dryer models. Use Ctrl+F to find your specific appliance model below.
DLEX3470W DLE9577SM DLE2050W DLEX3370R DLEX3370V DLEX3070W DLEX3360W DLEX3470V DLG3788W DLGX3371R DLGX3371V DLGX3371W DLE2301W DLEX7177WM DLE0442W01 DLGX2551R DLE2140W DLEX5101V DLG1320W DLE3050W DLE3733D DLE3733U DLE2514W DLE5001W DLEX3360R DLG5966G DLG2526W DLE3733S DLE2240W DLE4970W DLE5955G DLGX5102V DLGX5102W DLG2522W DLGX3571V DLE0442G DLE1001W DLE1101W DLE1310W DLE1501W DLE2250W DLE2301R DLE2515S DLE2516W DLE2601R DLE3170W DLE3777E DLE4870W DLE5977BM DLE6942W DLE8377WM DLEX0001TM DLEX2450R DLEX2550R DLEX2550W DLEX2650R DLEX2650W DLEX2655V DLEX2801L DLEX2801W DLEX2901V DLEX3001P DLEX3001R DLEX3001W DLEX3070R DLEX3250W DLEX3360V DLEX3550V DLEX3550W DLEX3875V DLEX3875W DLEX3885C DLEX3885W DLEX4070V DLEX4070W DLEX4270V DLEX4270W DLEX5101W DLEX5680V DLEX5680W DLEX5780VE DLEX5780WE DLEX6001V DLEX7177RM DLEX8377NM DLEX8377N DLEX8377WM DLEY1201V DLEY1201W DLEY1701VE DLEY1701V DLEY1701WE
DLGX7188RM DLGX7188WM DLG0452G DLG5966W DLE2701V DLE2101W DLE2601W DLG2141W DLG5932W DLG8388WM DLGX4271V DLGX4271W CDG3389WD CDG3389WN DLEX5000W DLG0332W DLG1102W DLG2051W DLG2241W DLG2251W DLG2511W DLG2524W DLG2525S DLG2526W/00 DLG2602R DLG2602W DLG2702V DLG3051W DLG3171W DLG3744D DLG3744S DLG3744U DLG3744W DLG5932S DLG6952W DLG7188RM DLG9588SM DLGX0002TM DLGX2451R DLGX2502V DLGX2502W DLGX2551W DLGX2651W DLGX2656V DLGX2902V DLGX3002P DLGX3002R DLGX3002W DLGX3071R DLGX3071W DLGX3251R DLGX3251V DLGX3251W DLGX3361R DLGX3361V DLGX3361W DLGX3471V DLGX3471W DLGX3551V DLGX3551W DLGX3571W DLGX3876V DLGX3876W DLGX3886C DLGX4071V DLGX5001V DLGX5001W DLGX5171V DLGX5171W DLGX5681V DLGX5681W DLGX5781VE DLGX5781WE DLGX6002V DLGX6002W DLGX8388NM DLGX8388WM DLGY1202V DLGY1202W DLGY1702WE DLHX4072V DLHX4072W DLE3733W DLE0442W DLG4871W DLEX2501V DLEX2501W DLG7188WM DLGX2802L DLGX2802W DLG2302W DLG2302R DLGY1702V DLGY1702VE CDE3379WD CDE3379WN DLE3777W DLG2532W
DLGX3886W DLEX5000V DLG1502W DLG2102W DLEX3370W DLEX3570V DLEX3570W DLG4971W DLEX7600KE DLEX7600WE DLGX7601KE DLGX7601WE DLE7200WE DLEY1901KE DLEY1901WE DLG7201WE DLGX2651R DLGY1902KE DLGY1902WE DLE5977S DLE5977SM DLG8388NM DLEY1701W DLE3180W DLE7200VE DLEX4370W DLEX5680VE DLG3181W DLG3181W/00 DLG7201VE DLGX4371K DLGX4371W DLEX4370K DLGX3876W/00 DLE3180W/00 DLE7200VE/00 DLEX4370K/00 DLEX4370W/00 DLEX5680VE/00 DLG0332W/00 DLG7201VE/00 DLGX3876V/00 DLGX3886C/00 DLGX4371K/00 DLGX4371W/00 DLGX3886W/00 DLE7200WE/00 DLEX2550R/00 DLEX3250R DLEX7600VE DLEX3700V/00 DLG1002W/00 DLGX5681VE
DLEX3700W/00 DLGX3701W/00 DLE0332W DLE2350R DLE2350W DLE2512W DLE2522W DLE2524W DLE2532W DLE4801W DLE5932S DLE5932W DLE5955W DLE5977B DLE5977W DLE5977WM DLE7177RM DLE7177WM DLE8377NM DLE9577WM DLEX5170V DLEX5170W DLEX6001W DLG0452W DLG2351R DLG2351W DLG4802W DLG5002W DLG5988B DLG5988BM DLG5988S DLG5988SM DLG5988W DLG5988WM
Compare Lowest Prices
Read more product details – GENUINE LG Dryer Drive Motor 4681EL1008A, view shipping information, return & warranty policy, compare lowest prices, and Check Price on eBay HERE!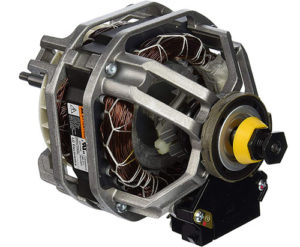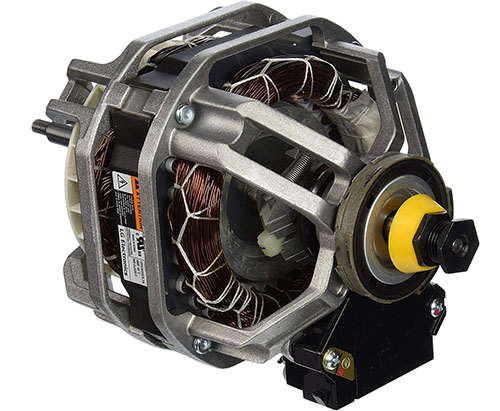 More Information
View other appliance parts, such as Refrigerator Parts, Oven Range Stove Parts, Microwave Parts, and Freezer Parts. If you can not find the right part for your appliance, please do not hesitate to contact us at any time.