Low Price 21001950 Whirlpool Washer Motor Assembly Parts. Suitable for CAV2004AWW MAV7557EWQ PAVT244AWW MAV7550AWQ JAV4200AWA MAV7357AWW HAV4657EWW MAV7580EWQ MAVT834AWW MAV4500AWW MAV8601AWQ DLW231RAW CW7500Q MAV8601AWW MAV5000AWW MAV3757AWW MAV6300CGW appliance parts and others. Fast Shipping.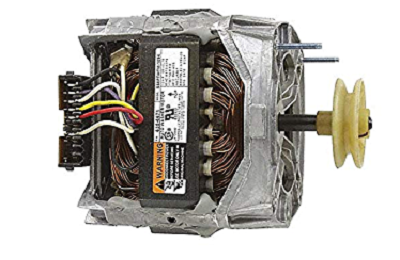 21001950 Whirlpool Washer Motor
Part No: 21001950
Replacement Part Number: 21001506 AP6005780 21001922 1023733 21001950 12002815 22004297 21001516 21001750 PS11738839 EAP11738839 WP21001950VP
Fits Brands: Amana Admiral Crosley Whirlpool Magic-Chef Maytag Norge
Type: Whirlpool Washing Machine Replacement Parts
Item Price: View more item descriptions and Get the Best Price Below.
Fits Clothes Washer Models:
Recheck the right product. This 21001950 Whirlpool Washer Motor fits the following models. Use Ctrl-F to find your appliance model as you see.
MAVT446AWW MAV7257AWW HAV2557AWW MAV5920EWK CW7000Q PAV5000AWW PAV1100AWW MAV6200AWW MAV5758EWW MAV9750AGW NAV8805EWW LNC6762A01 CAV2004AWW MAV7557EWQ PAVT244AWW MAV7550AWQ JAV4200AWA MAV7357AWW HAV4657EWW MAV7580EWQ MAVT834AWW MAV4500AWW MAV8601AWQ DLW231RAW CW7500Q MAV8601AWW MAV5000AWW MAV3757AWW MAV6300CGW LNC6766A71 MAV551EEWW MAV2757AWW MAV8551AWQ MAV6601AWQ MAV7750CGW PAV2360AWW MAV7600AWW MAV6057AWW MAV7258AWQ MAV9504EWW MAV3955EWW CW7500W MAV8057AWQ MAV6300AWW NAV3335AWW PAV3100AWW MAV7450AWW MAV9501EWQ MAV7057AWQ LNC6760B71 PAV3240AWW MAVT734EWW MAV7260BWW CW6000Q MAV385SAWW MAV7000AWW
MAV6300BGW PAV5058AWW MAV7258AWW MAV3905AWW MAV7580EWW CAV4004AWW NAV2335AWW MAVT236AWW MAV7200AWW MAVT546EWW MAV7550AWW MAV6458AWW MAV9657EWW MAV8500AWW MAV4757AWW MAV6548AWW MAV6000AWW LNC6766B71 CW6500Q MAV7650AWQ MAV6200AWQ MAV7257AWQ CW7000W MAV8557AWW MAV6451AGW MAV8600AWW PAVT910AWW AAV7000AWW MAV9557EWW PAV2200AWW MAV9657EWQ LNC6762B01 MAV5057AWW CAV1000AWW MAV6300AWQ MAV275SAWW PAVT234AWQ MAV7757AWW MAV7357AWQ MAV7450AWQ MAV7600CGW PAVT234AWW MAV6250AWW MAV5920AGW MAV6257AWQ MAV7600ACQ PAV3300AWW MAV9504EWQ PAV2300AWA
ALW221RJW MAV8057AWW MAV7657EWW MAV4057AWQ MAV9600EWW MAV9600EWQ CW8000W CW6000W MAV2755AWW LNC6766A00 CW9505W MAV6257AWW CW6000A MAV6601AWW MAV9501EWW PAVT454EWW MAV7260AWW MAV7600AWQ LNC6766A01 MAV8551AWW MAV4758AWW MAV7750BGW PAV5057AWW AAV8005EWW MAV4057AWW MAV208DAWW CW5000W MAV308DAWW PAV2300AWW CW5500W NAV5805AWW MAV5920EWW PAVT134AWW MAV7501EWW MAV6451AWW MAV7000AWQ PAVT144AWW MAV6548AWQ AAV8000AWW MAV9557EWQ MAV7551AWQ MAV2755AJW MAV6057AWQ MAVT634AWW MAV7600AGW CW5000A PAV3200AWW CAV4000AWW MAV6300AGW PAVT915AWW
MAVT346AWW MAV7750AGW PAV4960AWW MAVT754EWW MAV8000AWW MAV3758AWW MAV1755AWW MAV9750AWQ MAV6260AWW MAV5960AWW HAV4657AWW PAVS234AWW CW6500W MAV7057AWW PAV1200AWW HAV2357AWW MAV8260AWQ MAV6000AWQ NAV2335AJW LNC6764A71 CW8500W MAV7557EWW MAV1655AWW MAV4755AWW MAV7700AWW MAV408DAWK CAV2000AWQ MAV6358AWW LNC6766A77 MAV6357AWW PAVT344AWW CAV4000AWA AAV3000AWW MAV7700AWQ PAV5157AWW LNC6762B71 CAV2005AWW MAV5057AWQ MAV9750AWW PAV3360AWW MAVT834AWQ MAV8000AWQ
AAV4000AWW PAVT920AWW CW8000A MAV6650AWW MAV6250AWQ MAV8500AWQ MAV408DAWW CAV2000AWA MAV7200AWQ MAV7600BGW CW7000A MAV7757AWQ MAV7650AWW CAV2000AWW MAV8757AWQ MAV7504EWW PAVS244AWW AAV9000AWW MAV8757AWW MAV6457AWW PAVT444AWW MAV6451AWQ PAV5158AWW MAV8600AWQ MAV5000AWQ CAV1004AWW MAV7657EWQ MAV3855AGW MAV3855AKW MAV7358AWQ MAV7358AWW AAV1000AWW LNC6762A77 MAV8260AWW AAV1100AWW PAV5000AWQ MAV7551AWW and more.
21001950 Whirlpool Washer Motor Parts on eBay
Below are list of 21001950 Whirlpool Washer Motor Parts on eBay market. View more details and check the best prices below.
Part # PP-WP21001950 For Hoover Washer Drive Motor Assembly
WP21001950 Whirlpool Drive Motor OEM WP21001950 – open box
WP21001950 Washing Machine motor 6 35-6671
Part # PP-WP21001950VP For Maytag Washer Drive Motor Assembly
Maytag Washer Motor | 6 35-6230 | 35-6230 | S68PXMBP-1054 | 21001950
NEW! 21001750, WP21001950 OEM Maytag Washer Motor
WP21001950 Whirlpool Drive Motor OEM WP21001950
Part PP-WP21001950 For Crosley Washer Drive Motor Assembly
WP21001950 For Amana Washing Machine Washer Drive Motor Assembly
Washer drive motor assembly WP21001950
OEM Maytag Washer Stackable Motor WP21001950
WHIRLPOOL WP21001950 MOTOR-DRVE BL
21001950 Genuine Maytag Washer Drive Motor
Part # PP-WP21001950 For Magic Chef Washer Drive Motor Assembly
Maytag Washer motor Part # 21001950 WP21001950
Whirlpool Maytag Washer Drive Motor Assembly 21001950/35-6230
21001750 21001950 Maytag Clothes Washer Motor
21001950 Genuine OEM Whirlpool Washer Drive Motor
Part # PP-WP21001950 For Maytag Washer Drive Motor Assembly
Glob Pro Solutions GS102 fits Washer Motor- Shaft 2.25″ length
Part # PP-WP21001950 For Admiral Washer Drive Motor Assembly
Amana Washer Drive Motor 33-9969, WP21001950
Genuine OEM Whirlpool 21001950 WP21001950 Washer Drive Motor
Maytag TL Washer Motor (1/2HP, 120V, 60Hz, 8.0A, 1725/1140RPM) 21001506
and more.
How To: Whirlpool/KitchenAid/Maytag Motor Assembly WP21001950
Watch this video, showing How To replace the Whirlpool/KitchenAid/Maytag Motor Assembly WP21001950 part.
(Video Credit: AppliancePartsPros)
Compare Best Prices – 21001950 Whirlpool Washer Motor
Study how to replace a replacement part for your appliance. Find out more product descriptions, customer reviews, terms and conditions (new brand, used, or refurbished), shipping & handling information, return and customer satisfaction policy, and other details. There are a number of sellers promoting this new or used part at the store online. You can view the prices below.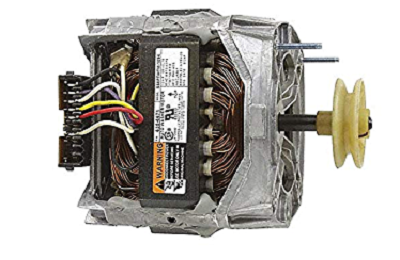 ==> Click Here to Compare the Lowest Prices on eBay Today! <==
Washing Machine Drive Motors for Other Models
Below are liste of clothes washer drive motors and related parts for other brands and models. Please check the part that fits with your appliance model number, and compare the best price below.
Dryer Motor and Blower Assy 134196602 134196600 Frigidaire, Kenmore
DC31-00054D PX3516-01 Washer Drain Pump Motor by Techecook
Samsung Washer Motor Rotor and Stator Kit DC31-00112A DC31-00111A DC93-00168A
Beko Dryer Motor Drum Belt DCU7330X DCU8330GX DCY7402GXB2 DCY8502XB1
Maytag Washer Rotor Stator Drive Motor P# W10897040 W10897050 W11260238
GE WL49X20360 Genuine OEM Washer Motor Sensor Fits: WH12X10515
Replace Kenmore Elite HE3T HE4T HE5T Washer Water Drain Pump Motor Machines
Washing Machine Motor Coupler Coupling Fits Whirlpool Maytag Kenmore # 285852A
Bosch Clothes Washer Control Board P/N: 668952
LG Kenmore Washer Motor Stator/Rotor 4413EA1004D 4417EA1002K 6501KW2002A
134693302 New Genuine OEM Electrolux Frigidaire Kenmore Dryer Drive Motor
2 Pack New 6501KW2002A Motor Sensor Assembly for LG Washer Washing Machine
Frigidaire Dryer Motor Blower Assembly | 134156500 | 131560100 | 131775600
GE GTW335ASN0WW Genuine OEM Washer Water Drain Pump & Motor
Genuine OEM Washer Pump Motor EAU64082901 Lifetime Warranty
Plaset cod 62735 62716080-Neptune washer pump motor and impeller blades
OEM Maytag Kenmore Whirlpool Washer Drive Motor W11497303 W10677717
Whirlpool Dryer Drive Motor Pulley W10837625 8578220 8538263
WHIRLPOOL WASHER WATER INLET VALVE W10247306
285753A Washer Motor Coupler w/ Metal Insert for Whirlpool Kenmore Roper
and more.
>> Check Prices on eBay HERE! <<
Other Information
Further the 21001950 Whirlpool Washer Motor, there are more home appliance replacement parts offered on the market, including Amana Range Control Board, Refrigerator Door Gasket, Whirlpool Oven Fan Motor, and Electrolux Dryer Control Board Replacement. For other main appliance brands, such as Kenmore, you can see its products, parts, accessories, and services on the Internet.
Other Appliance Parts:
Need urgent support today? Besides the 21001950 Whirlpool Washer Motor, if you have any problem with finding the correct part for your new or used appliance model, please notify us by writing a note in the comment section below. We will check the part and respond to you as soon as possible. Have a Nice Day!