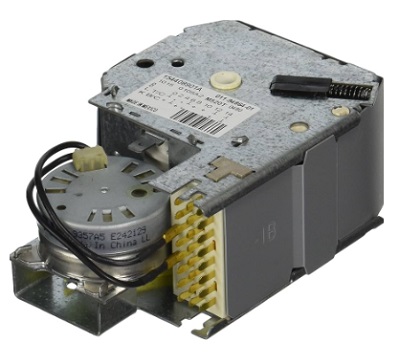 Experience the ultimate convenience with our Frigidaire Dishwasher Timer (Product #154408901). Order now for fast shipping and enjoy a perfectly timed and hassle-free dishwashing experience in no time!
154408901 Frigidaire Dishwasher Timer
Introducing the 154408901 Frigidaire Dishwasher Timer – the essential component for precise and efficient dishwashing. Discover how this timer elevates your kitchen experience with its advanced features and reliability.
Descriptions:
Part Number: 154408901
Replacement Parts: PS421217, EAP421217, 154295701, AP2109653, 154212401, 916894
Part Types: Frigidaire Timer for Dishwashers, Dishwasher Timer by Frigidaire, Frigidaire Dishwashing Timer, Frigidaire Appliance Timer for Dishwashers, Timer Designed for Frigidaire Dishwashers
Compatible Brands: Frigidaire
---
Fits Appliance Models
This part can be replaced with these part numbers: AP2109653, 916894, 154295701, EAP421217, PS421217, 154212401, and more.
---
Functions of 154408901 Frigidaire Dishwasher Timer
Below are common functions that dishwasher timers often have. Here are some possibilities:
Cycle Timing: Precisely controls the duration of each dishwashing cycle, ensuring thorough cleaning without unnecessary water or energy usage.
Delay Start: Allows you to set a specific time for the dishwasher cycle to begin, accommodating your schedule and energy consumption preferences.
Cycle Selection: Offers multiple wash cycle options (e.g., normal, heavy, quick) to adapt to different levels of soiling and dish types.
Integrated Controls: Seamlessly integrates with the dishwasher's control panel, enabling user-friendly adjustment and monitoring of the timer settings.
Rinse Aid Dispensing: Coordinates with the dishwasher's rinse aid dispenser, optimizing the timing for adding rinse aid to enhance drying performance.
End-of-Cycle Signal: Signals completion of the dishwashing cycle through visual or audible alerts, letting you know when your dishes are ready to be unloaded.
Compatibility: Designed to work specifically with Frigidaire dishwasher models, ensuring reliable and accurate performance.
Energy Efficiency: Incorporates energy-saving features by accurately controlling cycle lengths and allowing delayed starts during off-peak hours.
Durability: Built to withstand the demands of a dishwasher environment, maintaining its functionality over extended periods of use.
Easy Installation: Designed for straightforward installation, ensuring hassle-free replacement or upgrade of your dishwasher's timer component.
Please note that the exact functions of the 154408901 Frigidaire Dishwasher Timer might vary, and it's always recommended to refer to the product manual or specifications for accurate information.
---
Common Problems
Common Problems of the 154408901 Frigidaire Dishwasher Timer might include:
Timer Stalling: The timer could get stuck or stall during the cycle, causing the dishwasher to not advance through its program.
Timer Not Advancing: The timer might fail to progress through the various cycles, leading to incomplete or prolonged wash times.
Inaccurate Timing: The timer might display incorrect cycle durations, causing confusion about when the cycle will finish.
Timer Motor Failure: The motor within the timer assembly might malfunction, affecting its ability to drive the cycles effectively.
Wiring Issues: Problems with the wiring connections could disrupt the communication between the timer and other components, resulting in erratic behavior.
Physical Damage: Physical impacts or wear and tear could damage the timer's components, leading to malfunction.
Program Selection Problems: Difficulties in selecting or changing wash cycles through the timer interface.
Timer Display Problems: Issues with the display, such as flickering, dimming, or not showing information clearly.
Cycle Interrupts: The timer might unexpectedly pause or interrupt the cycle, causing inconvenience.
Compatibility Issues: Problems might arise if the timer is not compatible with the specific dishwasher model or if installation is not done correctly.
Remember that proper maintenance, timely repairs, and professional assistance can help mitigate these issues and ensure the optimal performance of the Frigidaire Dishwasher Timer.
---
Compare Prices on eBay – 154408901 Frigidaire Dishwasher Timer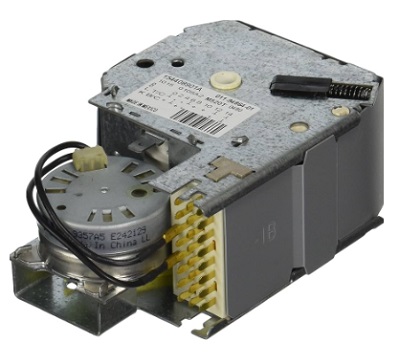 Find the best deals now by comparing prices for the 154408901 Frigidaire Dishwasher Timer on eBay. Don't miss out on great offers – start saving while upgrading your kitchen today!
---
Other Frigidaire Dishwasher Timer Parts on eBay
154294401 Frigidaire Dishwasher Timer free shipping
CoreCentric Dishwasher Timer Board Replacement for Frigidaire/Kenmore 5304460927
Frigidaire 154858101 Dishwasher Timer NEW OEM
FRIGIDAIRE Dishwasher Timer AND Selector Switch 154408901 154408901A ๐ŸŒŸNew๐ŸŒŸ
Frigidaire Dishwasher Timer Ass. Part # 154437501 Rev. A
Frigidaire Dishwasher Timer Assembly Power Control Part # 011-67640-01
FRIGIDAIRE DISHWASHER TIMER PART # 154408901
FRIGIDAIRE DISHWASHER TIMER PART # 154412901
FRIGIDAIRE DISHWASHER TIMER PART# 807387501
Frigidaire Dishwasher Timer Part# 807387501 Works Perfect! FREE SHIPPING
Frigidaire Dishwasher Timer w/ Knob Part # 154409102 Rev. A
Kenmore Frigidaire Dishwasher Timer Part # 154437701A
Kenmore, Frigidaire Dishwasher Timer part# 807387501, AP5788729
New Genuine OEM Electrolux Frigidaire Dishwasher Timer Display Board 5304517591
OEM Frigidaire Dishwasher Timer PART# 154437701
OEM Genuine Frigidaire Dishwasher Timer Display Board, Part #5304517591
and more ..
Explore a wide range of Frigidaire Dishwasher Timer parts on eBay and get everything you need to restore your appliance. Start browsing now to find the perfect parts that will keep your dishwasher running smoothly.
---
More Information
For any difficulties in finding the right part for your appliance or for other replacement needs, feel free to leave us a message in the comments below. We'll swiftly assist you in locating the part or providing helpful information. Thank you!
Other Appliance Parts: