Buy Best Price WR30X10093 197D7636G003 GE Refrigerator Ice Maker Replacement Assembly Parts. Fits WR30X0315 WR30X28704 WR30X0306 WR30X199 WR29X5114 WR30X283 WR29X27993 WR30X28699 WR30X30918 WR30X241 WR30X304R WR30X320 WR30X328 WR29X5144 WR30X0282 WR30X148 WR30X27952 WR30X0327 WR29X5126 WR30X0203 WR30X0148 WR30X28697 repair parts and more. Fast Delivery.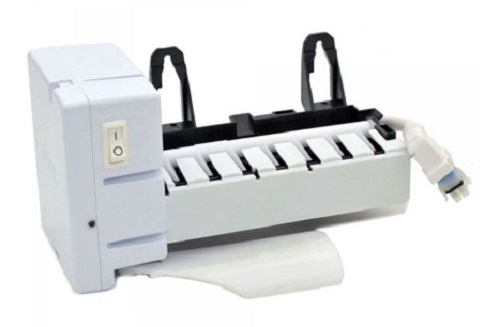 WR30X10093 197D7636G003 GE Refrigerator Ice Maker
Part Number: WR30X10093
Replacement Parts: WR30X148 WR30X27952 WR30X0327 WR29X5126 WR30X0203 WR30X0148 WR30X28697 WR29X5189 SWR29X5127 WR30X282 WR30X10043 WR29X10080 WR30X138 WR30X10139 WR29X158 WR30X0241 WR30X282R WR30X0283 WR30X0213 WR30X304 WR30X0320 WR30X213 WR30X203 WR30X10014 WR29X5127 WR30X214 WR30X10044 WR29X5130 WR29X0160 WR30X10102 WR30X0318 WR29X0191 WR30X10061 WR30X306 WR30X0199 WR29X5177 WR30X0289 WR30M149 WR30X28700 WR30X0307 WR30X0259 WR30X0238 WR29X5181 WR29X5183 SWR29X5126 WR30X10012 WR30X10058 WR30X0304 WR30X159 WR29X5007 WR29X5167 WR29X5190 SWR29X5114 WR30X0328 WR30X318 WR30X307 SWR29X5115 WR30X169 WR30X238 WR30X0169 WR29X191 WR30X289 SWR29X5119 WR30M0153 SWR29X5121 WR30X259 WR29X5119 WR30X10111 WR29X157 WR30X29421 WR30X28734 WR29X0157 WR30X0138 SWR29X5130 WR29X5023 SWR29X5110 WR29X5162 WR30X0159 WR30M0149 and more.
Compatible Brands: General Electric, Hotpoint, GE
Item Type: GE Refrigerator Ice Maker Assembly Replacement Parts
Product Price: View more item descriptions and Compare Prices Below.
Fits Fridge Models:
Recheck the right appliance replacement part. The WR30X10093 197D7636G003 GE Refrigerator Ice Maker can be used for the following models. Hit Ctrl-F to search your specific model listed below.
BSS25JFRFWW BSS25JFTCWW CSCP5UGXDFSS BSS25JSTNSS BSS25JSTASS BSS25GFPHCC BSS25JFTEWW BSS25JSTRSS BSY25GFMCWW BSS25JFTDWW CSHS5UGXBSS BSY25GFMDCC BSS25JFTPWW BSS25JSTGSS CSHS5UGXCSS BSS25GFPECC BSS25GFPDCC BSS25JSTISS BSY25GFMCCC CSHS6UGZBSS BSS25JFTGWW BSS25JSRFSS BSS25JSTDSS BSS25GFPHWW CSCP5UGXCFSS BSS25JFRJWW BSS25JSTPSS BSS25GFPCCC BSS25GFPCWW BSS25GFPACC BSS25JFTIWW CSCP5UGXAFSS BSS25GFPDWW BSS25JFTNWW BSS25JSTCSS BSS25JFTAWW BSY25GFMDWW CSS25USWASS BSS25JSTHSS BSS25JSTBSS CSHS6UGZESS BSS25JFTHWW BSS25JSRJSS BSS25JSTJSS CSS25USWCSS BSS25JFTBWW BSS25JSTESS BSS25JFTJWW and more.
Compare Best Deals – WR30X10093 197D7636G003 GE Refrigerator Ice Maker
Study how to change a replacement part for your home appliance. Get more product details, customer reviews, terms and conditions, delivery information, parts warranty, and payment available methods. Many sellers offer this new part online. You can see the prices below.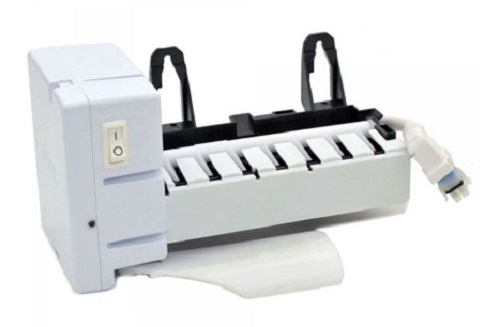 ==> Click Here to Compare Best Prices on eBay! <==
More Appliance Information
Moreover the WR30X10093 197D7636G003 GE Refrigerator Ice Maker, there are many appliance parts offered on the market, e.g. Whirlpool Refrigerator Main Control Board, How to Replace Refrigerator Electronic Control Board, Electrolux Oven Control Board Replacement, and LG Top Load Washing Machine Control Board.
For more top appliance brands, like Frigidaire, you can find its products, accessories, and services on its website.
Other Replacement Parts:
Don't wait! Besides the WR30X10093 197D7636G003 GE Refrigerator Ice Maker part, if you have any problem with searching for the correct part for your specific new or pre-owned appliance model or repair service or have any information, please write your note in the comment section down below. We will check the part and give some advice to you very soon. Have a Nice Day!