Get Best Deals! Whirlpool Washer Motor Control Unit Board WPW10374126. This washing machine electronic main control board assembly part fits Whirlpool WFL98HEBU0 7MWFW86HEBC0 WFW97HEXR2 WFW86HEBW0 WFW94HEXL0 WFW8640BW0 WFW95HEXW1 WFW96HEAU0 models and more.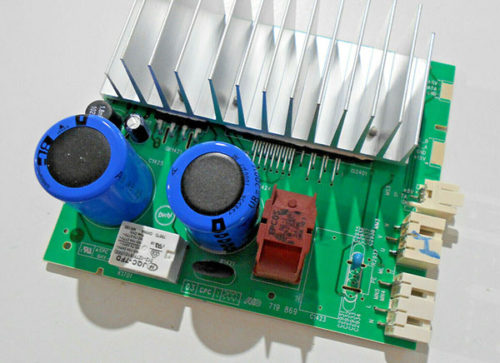 Whirlpool Washer Motor Control Unit Board WPW10374126
Parts Number: WPW10374126
Replaces Parts: W10245123 W10374126 1878957 AP6020609 EAP11753928 PS11753928
Fits Brands: Whirlpool, Maytag
Type: Washing Machine Washer Electronic Main Motor Control Board Assembly
Fits Whirlpool Models:
7MWFW80HEBW0 7MWFW86HEBC0 7MWFW94HEBU0 7MWFW95HEYL0 BNQ11C6ANA0 BNQ11CVANA0 BNQ11DCANA0 WFL98HEBU0 WFW70HEBW0 WFW80HEBC0 WFW80HEBW0 WFW8640BC0 WFW8640BW0 WFW86HEBC0 WFW86HEBW0 WFW88HEAC0 WFW88HEAW0 WFW94HEAC0 WFW94HEAW0 WFW94HEXL0 WFW94HEXL1 WFW94HEXL2 WFW94HEXR0 WFW94HEXR1 WFW94HEXR2 WFW94HEXW0 WFW94HEXW1 WFW94HEXW2 WFW95HEXL0 WFW95HEXL1 WFW95HEXL2 WFW95HEXR0 WFW95HEXR1 WFW95HEXR2 WFW95HEXW0 WFW95HEXW1 WFW95HEXW2 WFW96HEAC0 WFW96HEAU0 WFW96HEAW0 WFW97HEXL0 WFW97HEXL1 WFW97HEXL2 WFW97HEXL3 WFW97HEXR0 WFW97HEXR1 WFW97HEXR2 WFW97HEXR3 WFW97HEXW0 WFW97HEXW1 WFW97HEXW2 WFW97HEXW3
Compare Lowest Prices
A number of sellers offer this washer control board parts online, including both new and used parts. You can read more details, check shipping information, view return and refund policy, and Compare Best Prices HERE!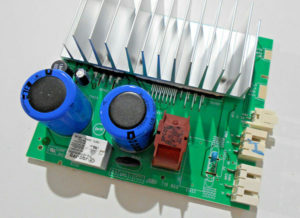 More Information
In addition to the Whirlpool Washer Motor Control Unit Board WPW10374126, you can find other parts, such as refrigerator control board, dryer electronic board, or washer replacement parts.
Please feel free to contact us at any time if you can not find the right part for your appliance model. We will be back to you very soon. Thank you very much.
Related Parts: