Compare Best Prices Whirlpool Washer Motor 21001950 Replacement Parts. Suitable for WP21001950VP 22004297 1023733 12002815 PS11738839 21001516 21001506 21001922 AP6005780 21001750 21001950 EAP11738839 home appliance parts and others. Buy Here.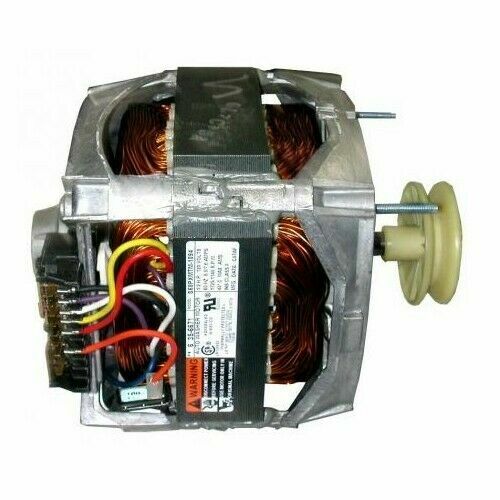 Whirlpool Washer Drive Motor 21001950
Product: 2-3 Days Delivery – Washer Motor 22004297 – WP21001950VP
Part Number: 21001950
Replaces Part No: 21001922 21001506 WP21001950VP 12002815 AP6005780 22004297 PS11738839 21001750 21001516 21001950 EAP11738839 1023733
Fits Brands: Admiral Magic-Chef Maytag Norge Crosley Whirlpool
Product or Service Type: Washer Replacement Parts, Drive Motor Assembly Parts
Item Location: USA- 8 Warehouse, United States
Ship To: United States, Canada
Return Policy: Free 60 day returns
Item Condition: New
Product Price: US $159.02
View more product descriptions and Compare Prices Below.
==> Click Here to Compare the Lowest Prices Today! <==
Fits Models:
The 21001950 Laundry Washer Motor Replacement Parts can be used for the following models. Use Ctrl-F to find your specific model listed as follows.
MAV9657EWW PAV5000AWW PAV3360AWW MAV8551AWQ MAV5960AWW MAV7757AWW PAV4960AWW MAV9504EWW MAV9557EWW CAV2004AWW MAV7600ACQ MAV6057AWW MAV2755AWW MAV308DAWW PAVT444AWW MAV7260BWW MAV8557AWW LNC6766A01 CAV1000AWW MAV5758EWW CW7000W MAVT834AWW MAV7750CGW CW6500W CW8500W AAV9000AWW MAV7557EWW CW8000W PAVS244AWW AAV8000AWW DLW231RAW LNC6766A00 MAV7557EWQ LNC6766A71 PAV3240AWW PAV2300AWW CAV1004AWW PAVT144AWW PAV5057AWW CAV4000AWW MAV6300CGW MAV6257AWW MAV7600BGW MAV6548AWQ NAV2335AWW PAVT234AWQ CW5000A PAV1100AWW MAV9750AWW CW6500Q MAV7358AWW MAV3855AKW LNC6762A77 MAV7750BGW
MAV8600AWQ MAV2755AJW HAV2557AWW MAV8260AWW CW8000A MAV7700AWW MAV408DAWK HAV4657AWW MAV9600EWQ AAV3000AWW MAV551EEWW PAV5000AWQ MAV6300AWW MAV3757AWW MAV4755AWW MAV6000AWQ MAV8057AWW NAV5805AWW PAVT234AWW AAV8005EWW MAV6451AWQ MAV9750AGW MAV6300AGW MAV9750AWQ MAV7550AWQ LNC6766A77 MAV9557EWQ MAVT634AWW MAV3905AWW MAVT236AWW CAV2000AWA MAV6458AWW MAVT346AWW PAV3200AWW MAV5920EWK MAV5057AWW MAV208DAWW MAV6000AWW MAVT834AWQ MAV8600AWW MAV7700AWQ MAV7580EWW CW5000W PAV5058AWW MAV6548AWW MAV6601AWW MAV5000AWQ AAV1100AWW LNC6762B71 CW5500W MAV7600CGW MAV8000AWQ MAV7450AWW
MAV7358AWQ MAV8500AWW MAVT754EWW MAV7657EWQ MAV7000AWQ MAV6601AWQ MAV8551AWW CAV2000AWQ MAV7600AWW MAV6260AWW MAV8757AWW MAV5057AWQ PAV5158AWW MAV7657EWW PAVT915AWW MAV7580EWQ PAV1200AWW MAVT446AWW AAV7000AWW PAV3300AWW MAVT546EWW PAVS234AWW MAV2757AWW MAV5920EWW MAV6057AWQ MAV8757AWQ MAV9504EWQ CW7000A MAV7257AWQ MAV6451AGW MAV5920AGW MAV385SAWW NAV8805EWW MAV6250AWQ MAV1655AWW CW7500W PAVT454EWW MAV7450AWQ AAV4000AWW MAV4057AWQ MAV6200AWW PAVT134AWW JAV4200AWA MAV7357AWQ MAV7504EWW CW6000W MAV8601AWW CW6000A
MAV4758AWW MAV7057AWQ PAV2300AWA CAV2005AWW MAV9600EWW MAV9657EWQ PAVT910AWW MAV3955EWW MAV6257AWQ MAV6451AWW MAV8057AWQ PAV3100AWW PAVT344AWW LNC6760B71 CAV4000AWA MAV7057AWW MAV7357AWW NAV2335AJW MAV6250AWW PAV5157AWW MAV1755AWW LNC6762B01 CAV2000AWW CW7500Q MAV6358AWW MAV7600AWQ PAVT920AWW MAV9501EWW MAV275SAWW MAV7757AWQ MAV7551AWQ MAV7258AWW CW9505W PAV2200AWW HAV4657EWW CW7000Q MAV6300BGW MAV7551AWW MAV8000AWW ALW221RJW MAV3758AWW MAVT734EWW MAV6300AWQ MAV7200AWW MAV7550AWW MAV6650AWW MAV7501EWW PAVT244AWW MAV7257AWW NAV3335AWW MAV7258AWQ MAV9501EWQ MAV6357AWW LNC6766B71
LNC6764A71 PAV2360AWW MAV6200AWQ MAV8500AWQ MAV8260AWQ MAV4500AWW AAV1000AWW MAV7750AGW CW6000Q MAV4757AWW MAV4057AWW MAV6457AWW CAV4004AWW MAV7650AWW MAV408DAWW MAV8601AWQ MAV7650AWQ LNC6762A01 HAV2357AWW MAV7260AWW MAV7200AWQ MAV7600AGW MAV3855AGW MAV7000AWW MAV5000AWW
Compare Lowest Prices
Study how to fix a replacement part for your appliance. See more Washing Machine Motor 21001950 Parts product details, item conditions (new brand, used, or refurbished), shipping & handling information, parts warranty, and payment available options. There are a number of sellers promoting this part at the store online. Please check the prices below.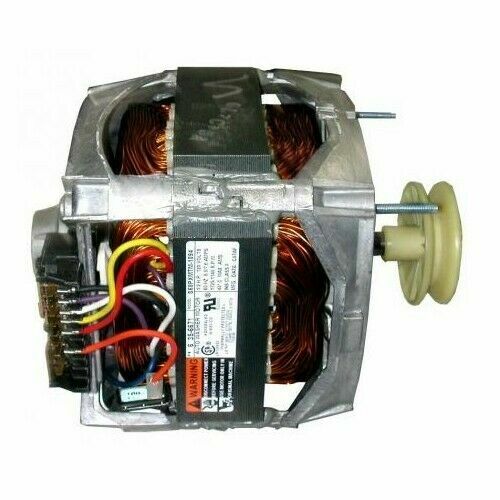 ==> Click Here to Compare Prices Today! <==
Other Appliance Information
In addition to the Laundry Washing Machine Drive Motor 21001950 Replacement Parts, there are other home appliance parts promoted on the market, e.g. Dryer Heating Element, Jenn-Air Refrigerator Control Panel, Maytag Bravos Washer Drive Motor, Refrigerator Circuit Board Price, Replacing Compressor in LG Refrigerator.
For more top appliance brands, for instance, GE, you can see its products, parts, and services on the Internet.
Other Appliance Parts:
Don't give up! Please do not hesitate to write your content in the comment section if you can not find the compatible item for your model. We will find the part and give some advice to you soon. Fix-It Today!