Special Price WH12X10076 GE Washer Pressure Switch Parts. For VWSR4160G1WW GJRR4170H0WW WJSR4160G1WW GIWN3000M0WW WPSR3120W2AA WJRR4170E3CC WHDSR209DCWW S3200Y1WW WLDSR416F3WC WHDSR209D0WW assembly parts and more. Shop Today!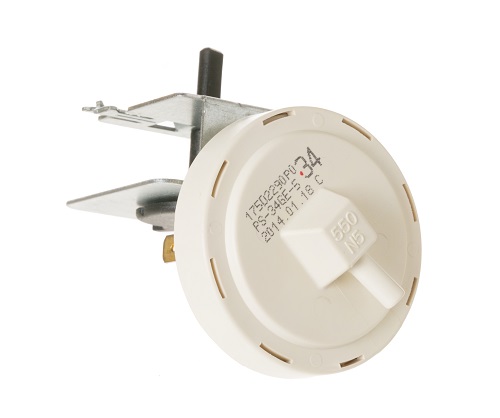 WH12X10076 GE Washer Pressure Switch
Part Number: WH12X10076
Replaces Part Number: n/a
Fits Brands: GE, General Electric
Type: Clothes Washer Water Level Pressure Switch Replacement Parts
Price: View more item information and Compare Prices Below.
Fits Washing Machine Models:
The WH12X10076 GE Washer Pressure Switch can be used for the following models. Hit Ctrl-F to check your appliance model as you see.
WWSR3090TBWW WPSR3100W2AA WCSR4170DAWW WJSR4160D5WW WPSR3100W1AA WJRR4170G0WW WPSR3100W1WW S3200Y2WW WJSR4160D6CC WJRR4170E3CC WCSR4170G0CC WISR309DGBWW WMSR3110W2WW WCSR4170DACC GSSR4170H1WW WHDSR315DAWW WASR3110W2AA WJRR4170E4WW WPSR3120W2WW WJRR4170G1WW WHDSR209D0WW WJRR4170E6CC WWSR3130W1WW WCSR4170G0WW WPSL3120W2WW WHDSR209D5WW WHDSR315D0WW WCSR4170DCCC WJSR4160G1WW WISR309DGDWW WJSR4160D2CC VWSR4160G1WW WHDSR209D6WW GIWP2000M0WW VWSR3110W1AA WWSR3090TCAA WJSR4160DCWW GHDSR316H0WW WJSR4160D6WW S3200Y1WW VWSR4160G0WW GIWN3000M0WW
WCSR4170D5WW WLDSR416F2W WHDSR209DCWW WCSR4170D0CC WPSR3100W2WW WJSR4160D5CC GJSRP080B1WW WWSR3090TCWW VWSR3110W2AA WJSR4160DCCC VWSR3110W1WW WJSR4160DACC WHDSR209DDWW WJSR4160D0WW WJRR4170E1WW WASR3110W2WW GJSR4160H1WW WJSR4160D2WW WJSR4160G0WW WLDSR416F2WC WJRR4170E4CC WCSR4170G1WW GSSR4170H0WW WLSR2200J3WW WLDSR416F3WC WHDSR315DDWW WHDSR209D3WW WJSR4160DAWW WHDSR209G2WW GJRR4170H0WW WJRR4170E1CC WJRR4170E0CC YISR309JTBAA WCSR4170G1CC WHDSR209D4WW
WJRR4170E6WW WLDSR416F0WC WHDSR209DAWW WHDSR209G3WW VWSR3110W2WW WCSR4170D0WW GJXRP080B1WW WISR409DGCWW WHDSR315DCWW GHDSR316H1WW GJSR4160H0WW WHDSR209D1WW WHDSR209G0WW WHDSR209D7WW WHDSR316G1WW GJRR4170H1WW WWSR3090TBAA WHDSR315D5WW WJSR4160D0CC WLDSR416F1WC WPSR3120W2AA WISR409DGBWW WJRR4170E3WW WISR309DGCWW WCSR4170DCWW WJRR4170E0WW WISR409DGDWW WCSR4170D5CC WHDSR316G0WW and more.
Compare Lowest Prices – WH12X10076 GE Washer Pressure Switch
See more product descriptions, terms and conditions, shipping & handling options, parts warranty, and other information. There are a number of sellers offering this new part at the store online. You are able to check the prices below.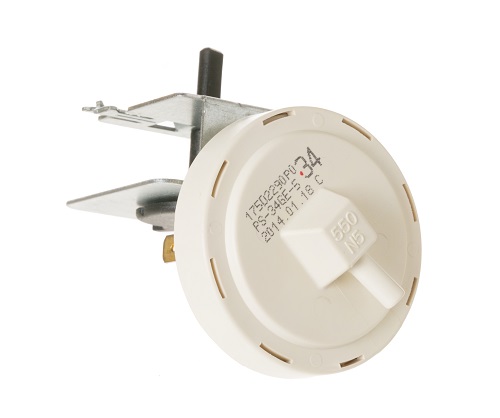 ==> Click Here to Compare the Latest Prices on eBay Today! <==
Other Appliance Information
On the Internet, many sellers offer a variety of appliance replacement parts, e.g. Samsung Refrigerator Parts Main Control Board, Miele Dishwasher Circulation Pump, Maytag Oven Control Panel Replacement, and Frigidaire Dishwasher Control Board Cost, also including the WH12X10076 GE Washer Pressure Switch replacement parts.
For more big appliance brands, for example, Kenmore, you can view its products, parts, accessories, and services on its website.
Other Replacement Parts:
Please feel free to leave your information in the comment section if you have any problems with searching for the compatible item for your appliance model. We will search for the part and give some advice to you very soon. Thank you and all the best!