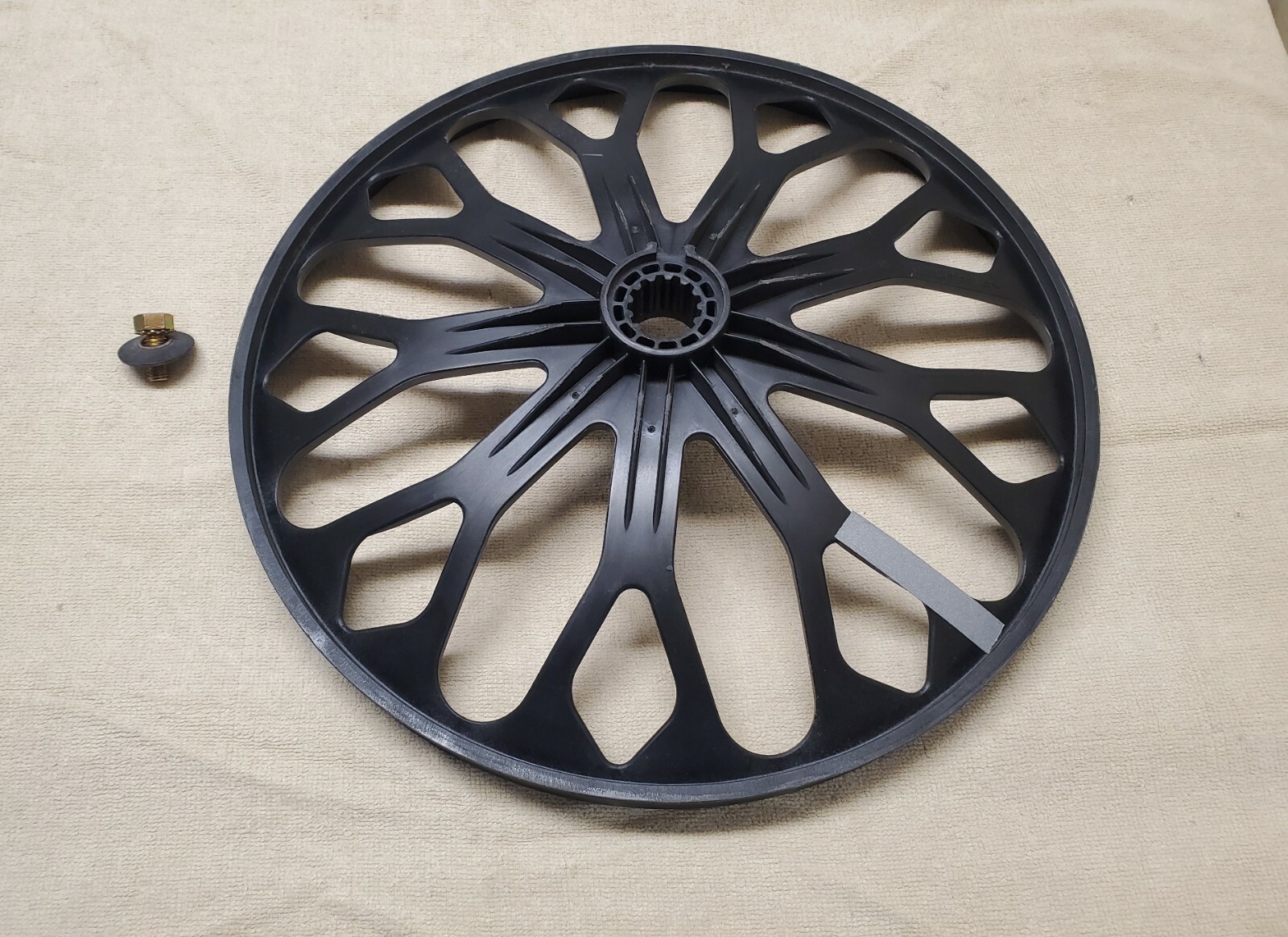 Washer Drive Pulley 22002315
Product: Maytag Neptune Front Loading Washer with nut and washer, part # 22002315 Used
Type: Washer Drive Pulley
Fits Brands: Amana Crosley Maytag
Item Location: Seattle, Washington, United States
Return Policy: Seller does not accept returns
Condition: Used
Price: US $30.00
Fits Washing Machine Models:
This Washer Drive Pulley 22002315 fits the following Amana Crosley Maytag Washer models. Use Ctrl+F to find your appliance model listed below.
NAH6800AWW CAH4205AWJ CAH4205AWW MAH14PDAAL MAH14PDAAW MAH14PDABL MAH14PDABW MAH14PSAAW MAH20PDAWW MAH21PDDWW MAH3000AAW MAH3000AEW MAH3000AGW MAH3000AKW MAH3000AWA MAH3000AWQ MAH3000AWW MAH3000BGW MAH4000AWQ MAH4000AWW MAH4000BWQ MAH4000BWW MAH5500AWW MAH5500BWQ MAH5500BWW MAH55FLBWQ MAH55FLBWW MAH6500AWQ MAH6500AWW MAH7500AWQ MAH7500AWW MAH7550AAW MAH7550AGW MHW2000AWW MLE2000AYW MLE2000AZW MLG19PDDWW MLG2000AWW MLG2000AXW MUE2000AYM MUE2000AYW MUE2000AZW MUG2000AWW PVTEAT2W PVTEST1Q PVTEST1W PVTEST2Q
Compare Lowest Price
View more Washing Machine Drive Pulley part details, return & warranty services, and Check Lowest Price on eBay HERE!