Looking for Oven Stove Electronic Control Board for Crosley Frigidaire Kenmore Tappan CRG3150LBC FFGF3052TSD FFGF3047LSJ FGF337BCH 79071412400 Free Shipping!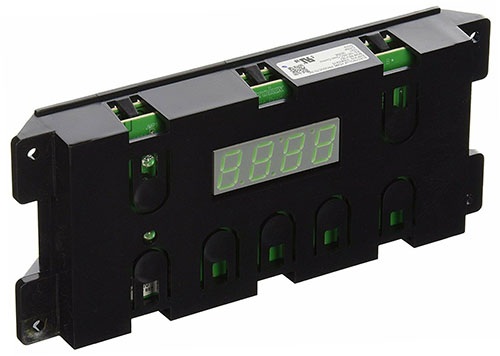 Oven Range Control Board
Product: Oven Range Stove Circuit Main Control Board
Part Number: 316455410
Replace Parts: 316222800 316222802 316222802R 316455410 5304427745
Fits Brands: Crosley Frigidaire Kenmore Tappan White-Westinghouse
Fits Oven Models:
The item 316455410 fits the following Crosley Frigidaire Kenmore Tappan oven models. Use Ctrl+F to find your particular model below.
CRG3140GWBB CRG3140GWBD CRG3140GWWG CRG3150LQE CRG3150PBA CRG3150SSA CRG3160GBBF CRGE3455TBA CRP3160GWWB FFLF3052USB CFGF3017LWC CFGF337GSF FFGF3011LBH FFGF3011RSC FFGF3012TWC FFGF3015LBC FFGF3015LMC FFGF3015LWG FFGF3017LBA FFGF3017LSC FFGF3019LBA FFGF3019LBE FFGF3047LSD FFGF3051TBA FFLF3015LMA FFLF3017LWD FFLF3049SSB FGF326ASG FGF326AWA FGF326AWE FGF326KSC FGF328GBX FGF328GME FGF328GSK FGF337ASB FGF337ASF FGF337AWE FGF337AWH FGF337ESD FGF337GBA FGF337GCG FGF337GSA FGF337GUB FGF337GWF FGF348KCJ FGF348KMA FGFB337GCC FGFB337GCF FLF337AUB FLF337AUD FLF337ECF FLF337ECS FLF337EUK FLF337EWK LFGF3052TFA 79071410403 79071414401 79071421400 79071452600 79071510401 79071513401 79071519400 79071523400 79071524401 79071542600 79075193301 TGF328GSD TGF336ASC TGF336AUG TGF336FSA TGFS26CBC TGFS26CSA and more.
Compare Lowest Price
Please Check! The correct part number is 316455410. View more Range Oven 33003028 Main Control Board item information, item location, shipping & payment options, return & warranty policy, and Compare Lowest Prices on eBay HERE!