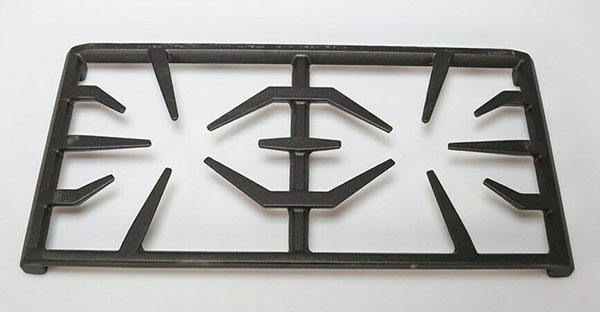 Thermador Oven Cooktop Burner Grate 00145306
Product: Bosch 00145306 GRILL GRID NEW ORIGINAL
Part Number: 00145306
Replaces Parts: 145306 00676034 676034
Fits Brands: Thermador
Item Location: US, United States
Return Policy: 60-day returns. Buyer pays for return shipping
Condition: New
Price: US $133.33 Check Latest Price on eBay
Fits Oven Models:
This oven cooking burner grate 00145306 item fits the following Thermador fuel dual range / gas range models. Use Ctrl+F to find your specific model listed below.
PCG304G-01 PCG364GD-02 PCG366G-01 PCG486GD/01 PCG486GD/02 PCG486GD/03 PCG486GD/04 PCG486GD/05 PRD304GHC/01 PRD304GHC/02 PRD304GHC/03 PRD304GHC/04 PRD304GHC/05 PRD304GHC/06 PRD304GHC/08 PRD304GHC/09 PRD304GHU/02 PRD304GHU/03 PRD304GHU/04 PRD304GHU/05 PRD304GHU/06 PRD304GHU/07 PRD304GHU/08 PRD304GHU/09 PRD304GHU/10 PRD304GHU-01 PRD364GDHU/01 PRD366GHC/01 PRD366GHC/02 PRD366GHC/03 PRD366GHC/04 PRD366GHC/05 PRD366GHC/06 PRD366GHC/08 PRD366GHC/09 PRD366GHC/10 PRD366GHC/11 PRD366GHC/12 PRD366GHC/13 PRD366GHC/14 PRD366GHU/01 PRD366GHU/02 PRD366GHU/03 PRD366GHU/04 PRD366GHU/05 PRD366GHU/06 PRD366GHU/07 PRD366GHU/08 PRD366GHU/09 PRD366GHU/10 PRD366GHU/11 PRD366GHU/12 PRD366GHU/13 PRD366GHU/14 PRD486GDHC/01 PRD486GDHC/03 PRD486GDHC/04 PRD486GDHC/05 PRD486GDHC/06 PRD486GDHC/07 PRD486GDHC/08 PRD486GDHC/09 PRD486GDHC/10 PRD486GDHU/01 PRD486GDHU-01 PRD48JDSGU/01 PRD48JDSGU/02 PRD48JDSGU/03 PRD48JDSGU/04 PRD48JDSGU/05 PRD48JDSGU/06 PRD48JDSGU/07 PRD48JDSGU/08 PRD48JDSGU/09 PRD48JDSGU/10 PRD48JDSGU/11 PRD48JDSGU/12 PRG304GH/01 PRG364GDH/01 PRG366GH/01 PRG366JG/01 PRG366JG/02 PRG366JG/03 PRL304GH-01 PRL364GDH-01 PRL366GH-01 and more.
Compare Lowest Price
Read more stove rangetop burner grate product information, shipping & payment options, and Check Updated Price on eBay HERE!