Low Price – Samsung Fridge Parts DA41-00614F PCB Control Board. Please check your appliance number. For RFG238AARS/XAA-00 RF266AEBP/XAA RF266AEBP/XAA-00 RFG238AAWPXAA0000 RF26XAEWP/XAA RF26XAEWPXAA models and others. Save Today.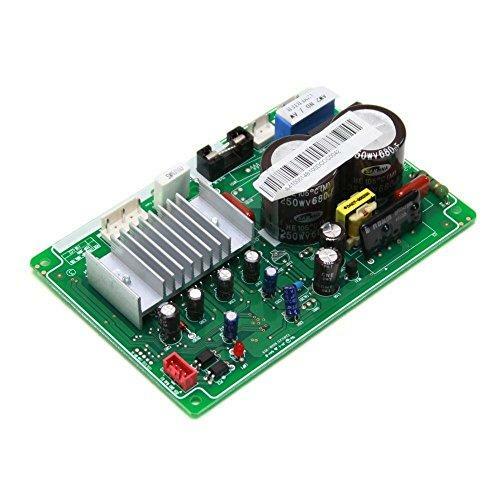 Samsung DA41-00614F Refrigerator Electronic Control Board
Product: Samsung DA41-00614B Assy Pcb Inverter
Part No: DA41-00614F
Replaces Part Number: EAP4139745 DA41-00404L DA41-00614F DA92-00047A PS4139745 1969773 AP4507565 DA41-00404E
Fits Brands: Samsung
Type: Refrigerator Control Board Parts, Inverter Control Board
Item Location: Miami, Florida, United States
Ship To: United States
Return Policy: Free 30 day returns
Condition: New
Price: US $153.78
Read more part descriptions and Compare Prices Below.
Fits Models:
This Samsung DA41-00614F Refrigerator Power Control Board can be used for the following models. Hit Ctrl-F to search your specific model as you see.
RF266AEWP/XAA RF268ACBP/XAA RF266ADWP/XAA-00 RF268ABPN/XAA-00 RFG297AARS/XAA-00 RF26XAZRSXAA0000 RF267AERS/XAA-00 RFG237AAWP/XAA-01 RFG238AARS/XAA-00 RF26XAEBPXAA RF266ADBPXAA0000 RFG297ABWP/XAA RF268ACRS/XAA RFG238AAPNXAA0000 RF268ACPN/XAA-00 RFG297ABRS/XAA RF26XAEWP/XAA RFG297ABRS/XAA-00 RF263AERS/XAA-00 RFG297ABPN/XAA RFG298AARS/XAA RFG297AAPN/XAA RF266AERS/XAA-00 RF263AEPN/XAA-00
RF263AEWPXAA RFG238AAPN/XAA-00 RF266ADWPXAA0000 RF26XAZRS/XAA-00 RF26XAEBP/XAA-00 RF267AEWP/XAA-00 RF266AEBP/XAA RF267AEBP/XAA-00 RFG297ABBP/XAA RF266ADRS/XAA-00 RF26VADBP/XAA-00 RF263AEWP/XAA RF26XAEPNXAA RF267AZPN/XAA-00 RF266ADRSXAA0000 RF267ADRS/XAA-00 RF266ADPN/XAA-00 RF268ABWP/XAA-00 RFG237AAPN/XAA-01 RF266AEWP/XAA-00 RFG297AABP/XAA RF26XAERS/XAA RF266AEPN/XAA-00 RF266AEBP/XAA-00
RF263AEBP/XAA-00 RFG297AAWP/XAA-00 RF267AZRS/XAA-00 RF26XAEPN/XAA RFG238AAWPXAA0000 RF26XAEBP/XAA RFG237AABP/XAA-02 RF266ADBP/XAA-00 RF268ABRS/XAA-00 RF263AEBP/XAA RFG297AAWP/XAA RF263AERS/XAA-01 RS265TDRS/XAA-00 RFG297AARS/XAA RFG237AABP/XAA-01 RF268ACRS/XAA-00 RS265TDWP/XAA-00 RF26XAEWPXAA RF263AEWP/XAA-00 RFG238AAWP/XAA-00 RFG237AAWP/XAA-02 RFG299AARS/XAA-00
Compare Lowest Prices
Learn how to change a repair part for your appliance. See more DA41-00614F product description, terms and conditions, shipping & handling options, parts warranty, and payment available methods. Many sellers offer this part online. Please check the prices below.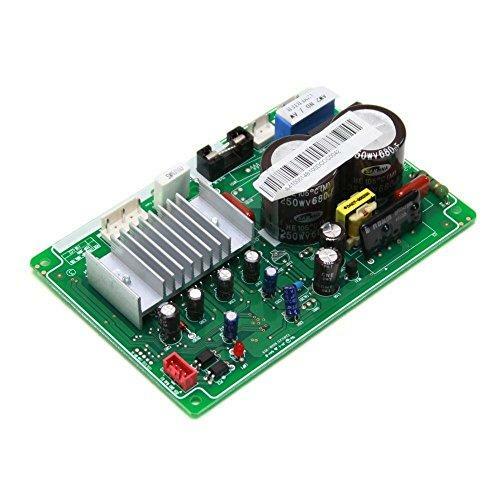 ==> Click Here to Compare Prices Today! <==
Other Appliance Information
On the Internet, there are many sellers promoting a number of home appliance replacement parts, for instance, range control board, vacuum cleaner post motor, refrigerator crisper drawer, oven range stove parts, washer control panel, and washer door seal bellow, also covering the Samsung Fridge Parts DA41-00614F Electronic Control Board.
For more leading appliance brands, for example, Amana, you are able to view its products, parts, accessories, and services on the Internet.
Other Appliance Parts:
Do not wait! Please do not hesitate to write your information in the comment section if you have any problems with finding the compatible part for your appliance model. We will check the part and respond to you ASAP. Fix-It Today!