Special Sale PP-EA418132 Frigidaire Dryer Drive Motor Assembly Parts. Suits for FER111AS2 FDG8971EW2 FDGB55RGS0 FDGB34RGS2 FEQ1452HE0 FEQ1442FE0 FDGB55RGS1 FEQ1452CKS0 appliance parts and others. Fast Delivery.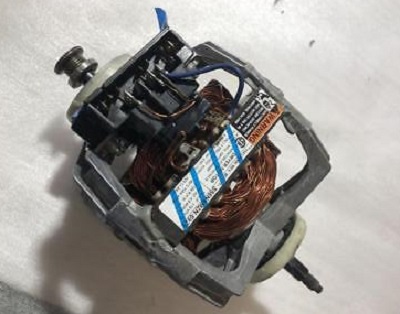 PP-EA418132 Frigidaire Dryer Drive Motor
Part Number: PP-EA418132
Replacement Parts: n/a
Fits Brands: Frigidaire
Type: Dryer Drive Motor Replacement Parts, Home Applilance Replacement Parts
Item Price: Read more product details and Check the Latest Price Below.
Fits Dryer Models:
Find the correct replace product. The PP-EA418132 Frigidaire Dryer Drive Motor fits the following models. Press Ctrl-F to check your appliance model as follows.
FER111AS2 FDG8971EW2 FDGB55RGS0 FDGB34RGS2 FEQ1452HE0 FEQ1442FE0 FDGB55RGS1 FEQ1452CKS0 FDG8970EW2 FDG8976FS1 FEQ1452HS0 FDGB23RGS2 FEQ1442CES1 FER211AS2 FDG8976FS0 FDG8971EW3 FDGS69RHW1 FDG8971EW1 FER231AS1 FDGB34RGS0 FDGB34RGS1 FER211AS0 FEQB4000FS1 FDG8970EW0 FEQ1442ES0 FDGB23RGS1 FER211AS1 FEQ1442CES0 FDG8970EW1 FDGR436RHS0 FEQ332CES0
FEQBB30DS0 FDG875GHT0 FEQB2152FE1 FER231AS0 FEQB2152FE0 FEQB4000FS0 FEFB9200ES0 FDGB23RGS0 FER231AS2 FER311CFS0 FER331AS0 FER311FS0 FEQ332ES0 FDG8976FW0 FER221AS0 FDG8971EW0 FEFB9100ES0 FER111AS1 FDGS69RHW0 FEQ5000HS0 FDG8974HW0 FEQ1442ES1 FER111AS0 and more.
Compare Best Deals – PP-EA418132 Frigidaire Dryer Drive Motor
Find out more product details, customer reviews, terms and conditions (new, used, or refurbished), shipping information, return and refund policy, and payment methods. There are a number of sellers promoting this new part on the market. Please view the prices below.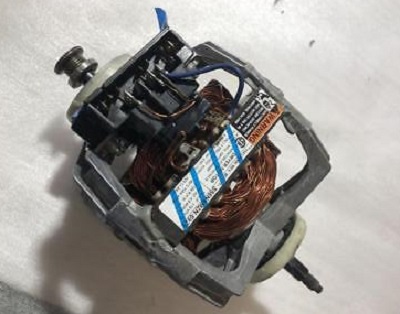 ==> Click Here to Check Prices on eBay Today! <==
How To Change A Motor In A Frigidaire Affinity Dryer
Watch this video, created by Trevor Fillmore, showing how to change a dryer drive motor in a Frigidaire model.
(YouTube Video Credit: Trevor Fillmore)
Other Frigidaire Dryer Motor Parts
View more dryer drive motor replacement parts for Frigidaire and compatible models. Check the part that fits with your appliance model number, and compare the lowest prices below.
New Frigidaire Dryer Drive Motor P#134156500 131560100
Frigidaire Dryer Drive Motor P# 134693300 134693302
Frigidaire Dryer Motor | 131758500
131560100 FRIGIDAIRE DRYER DRIVE MOTOR free shipping
134693302 OEM Frigidaire Dryer Motor New
FRIGIDAIRE DRYER MOTOR PART # 134693300
Frigidaire / Electrolux 134156500 / S58TVMZN-7067 Clothes Dryer Motor
OEM Frigidaire 5304507499 131863100 Dryer Idler Assembly
Electrolux/Frigidaire 134196602 Laundry Center Dryer Motor
Frigidaire Hotpoint Dryer Motor 134156500
134693302 New Genuine OEM Electrolux Frigidaire Kenmore Dryer Drive Motor
Frigidaire Maytag Dryer Motor Start Switch P# 782247
Frigidaire Dryer Motor Blower 134693300
Frigidaire Kenmore Dryer Lint Screen 137560710 Fast Shipping
Frigidaire Dryer Motor Blower Assembly | 134156500 | 131560100 | 131775600
Frigidaire Dryer Motor & Blower Housing Assembly 5303937189
FRIGIDAIRE DRYER FAN MOTOR HOUSING LOCK CLAMP 131435200
CMP 5304529782 Dryer Drive Motor 134693301 137115900 134693300 PS16620747
Frigidaire Dryer Drive Motor P# 134156500 131560100
Frigidaire Stack Unit Washer/Dryer Washer Motor Assembly 5304515840
and more.

>> Check Prices on eBay HERE! <<
More Information
In the market online, there are many sellers selling a wide range of home appliance parts, like LG Refrigerator Control Board Diagnostics, Viking Dishwasher Control Board Replacement, Frigidaire Dishwasher Control Board Problems, and LG Refrigerator Compressor Repair Cost, also including the PP-EA418132 Frigidaire Dryer Drive Motor replacement parts.
For more main home appliance brands, e.g. KitchenAid, you can see its products, and services on the store online.
More Appliance Parts:
Do not wait! In addition to the PP-EA418132 Frigidaire Dryer Drive Motor parts, if you need any help with finding the right part for your appliance model or repair service, please notify us by leaving a content in the comment box below. We will search for the part and get back to you very soon. Thank you.