Compare Prices Whirlpool Oven Range Stove Door Handle Assembly W10817434 fix parts. Compatible with WFG361LVT1 WFE366LVT0 GGE388LXQ02 RF114PXSQ3 WFE371LVQ1 WFG361LVQ0 GGE390LXQ01 GGE390LXQ00 WFG381LVB0 models and more. Shop Here on eBay.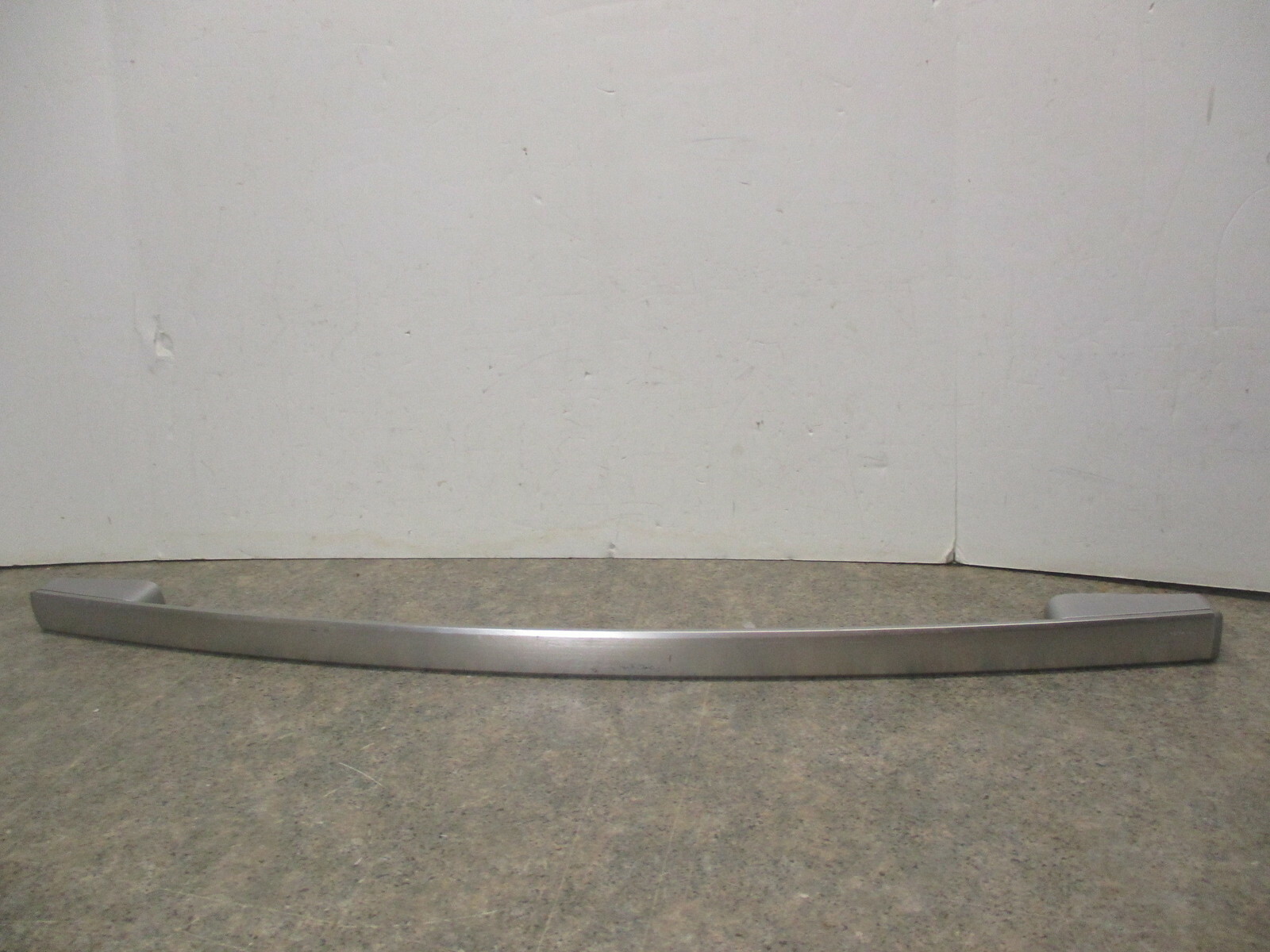 Whirlpool Range Oven Stove Door Handle W10817434
Product: WHIRLPOOL RANGE HANDLE PART # W10817434
Type: Oven Door Handle
Item Location: Bowling Green, Missouri, United States
Ship To: United States
Policy: 30 day returns. Buyer pays for return shipping
Condition: Used
Price: US $35.00
View more product details and Purchase on eBay Here! or Compare Best Prices Below.
Fits Whirlpool Stove Models:
This Oven Door Handle W10817434 assembly part fits the following Whirlpool models. Use Ctrl-F to find your appliance model below.
GFE461LVB0 GFE461LVB1 GFE461LVQ0 GFE461LVQ1 GFE461LVS0 GFE461LVS1 GFE461LVT0 GFE461LVT1 GFE471LVB0 GFE471LVQ0 GFE471LVS0 GFG461LVB0 GFG461LVB1 GFG461LVB2 GFG461LVB3 GFG461LVQ0 GFG461LVQ1 GFG461LVQ2 GFG461LVQ3 GFG461LVS0 GFG461LVS1 GFG461LVS2 GFG461LVS3 GFG461LVT0 GFG461LVT1 GFG461LVT2 GFG461LVT3 GFG464LVB0 GFG464LVB1 GFG464LVQ0 GFG464LVQ1 GFG464LVS0 GFG464LVS1 GFG471LVB0 GFG471LVB1 GFG471LVB2 GFG471LVB3 GFG471LVQ0 GFG471LVQ1 GFG471LVQ2 GFG471LVQ3 GFG471LVS0 GFG471LVS1 GFG471LVS2 GFG471LVS3 GGE388LXB00 GGE388LXB01 GGE388LXB02 GGE388LXB03 GGE388LXB04 GGE388LXQ00 GGE388LXQ01 GGE388LXQ02 GGE388LXQ03 GGE388LXQ04 GGE388LXS00 GGE388LXS01 GGE388LXS02 GGE388LXS03 GGE388LXS04 GGE390LXB00 GGE390LXB01 GGE390LXB02 GGE390LXB03 GGE390LXB04 GGE390LXQ00 GGE390LXQ01 GGE390LXQ02 GGE390LXQ03 GGE390LXQ04 GGE390LXS00 GGE390LXS01 GGE390LXS02 GGE390LXS03 GGE390LXS04 GGG388LXB00 GGG388LXB01 GGG388LXB02 GGG388LXB03 GGG388LXB04 GGG388LXB05 GGG388LXQ00 GGG388LXQ01 GGG388LXQ02 GGG388LXQ03 GGG388LXQ04 GGG388LXQ05 GGG388LXS00 GGG388LXS01 GGG388LXS02 GGG388LXS03 GGG388LXS04 GGG388LXS05 GGG390LXB00 GGG390LXB01 GGG390LXB02 GGG390LXB03 GGG390LXB04 GGG390LXB05 GGG390LXQ00 GGG390LXQ01 GGG390LXQ02 GGG390LXQ03 GGG390LXQ04 GGG390LXQ05 GGG390LXS00 GGG390LXS01 GGG390LXS02 GGG390LXS03 GGG390LXS04 GGG390LXS05 RF111PXSQ3 RF111PXSW3 RF114PXSB3 RF114PXSQ3 RF114PXST3 RF212PXSQ4 RF263LXTB3 RF263LXTQ3 RF263LXTS3 RF263LXTT3 RF264LXSB3 RF264LXSQ3 WFE115LXB0 WFE115LXQ0 WFE260LXB0 WFE260LXQ0 WFE260LXS0 WFE301LVB0 WFE301LVQ0 WFE301LVS0 WFE321LWB0 WFE321LWQ0 WFE321LWS0 WFE324LWB0 WFE324LWB1 WFE324LWQ0 WFE324LWQ1 WFE324LWS0 WFE324LWS1 WFE361LVB0 WFE361LVB1 WFE361LVD0 WFE361LVD1 WFE361LVQ0 WFE361LVQ1 WFE361LVS0 WFE361LVS1 WFE361LVT0 WFE361LVT1 WFE364LVB0 WFE364LVD0 WFE364LVQ0 WFE364LVS0 WFE364LVT0 WFE366LVB0 WFE366LVB1 WFE366LVQ0 WFE366LVQ1 WFE366LVS0 WFE366LVS1 WFE366LVT0 WFE366LVT1 WFE371LVB0 WFE371LVB1 WFE371LVQ0 WFE371LVQ1 WFE371LVS0 WFE371LVS1 WFE371LVT0 WFE374LVB0 WFE374LVB1 WFE374LVQ0 WFE374LVQ1 WFE374LVS0 WFE374LVS1 WFE374LVT0 WFE381LVB0 WFE381LVB1 WFE381LVQ0 WFE381LVQ1 WFE381LVS0 WFE381LVS1 WFG361LVB0 WFG361LVB1 WFG361LVB2 WFG361LVB3 WFG361LVD0 WFG361LVD1 WFG361LVD2 WFG361LVD3 WFG361LVQ0 WFG361LVQ1 WFG361LVQ2 WFG361LVQ3 WFG361LVS0 WFG361LVS1 WFG361LVS2 WFG361LVS3 WFG361LVT0 WFG361LVT1 WFG361LVT2 WFG361LVT3 WFG366LVB0 WFG366LVQ0 WFG366LVS0 WFG366LVT0 WFG371LVB0 WFG371LVB1 WFG371LVB2 WFG371LVB3 WFG371LVD0 WFG371LVD1 WFG371LVQ0 WFG371LVQ1 WFG371LVQ2 WFG371LVQ3 WFG371LVS0 WFG371LVS1 WFG371LVS2 WFG371LVS3 WFG374LVB0 WFG374LVB1 WFG374LVB2 WFG374LVB3 WFG374LVD0 WFG374LVD1 WFG374LVQ0 WFG374LVQ1 WFG374LVQ2 WFG374LVQ3 WFG374LVS0 WFG374LVS1 WFG374LVS2 WFG374LVS3 WFG381LVB0 WFG381LVB1 WFG381LVB2 WFG381LVB3 WFG381LVQ0 WFG381LVQ1 WFG381LVQ2 WFG381LVQ3 WFG381LVS0 WFG381LVS1 WFG381LVS2 WFG381LVS3 YGFE461LVB0 YGFE461LVB1 YGFE461LVQ0 YGFE461LVQ1 YGFE461LVS0 YGFE461LVS1 YGFE471LVB0 YGFE471LVQ0 YGFE471LVQ1 YGFE471LVS0 YGFE471LVS1 YGGE390LXQ00 YGGE390LXQ03 YGGE390LXS00 YGGE390LXS03 YRF115LXVB0 YRF115LXVQ0 YRF115LXVS0 YRF263LXTB0 YRF263LXTQ0 YRF263LXTS0 YWFE301LVB0 YWFE301LVQ0 YWFE301LVS0 YWFE361LVB0 YWFE361LVQ0 YWFE361LVS0 YWFE366LVB0 YWFE366LVQ0 YWFE366LVS0 YWFE371LVB0 YWFE371LVQ0 YWFE371LVS0 YWFE381LVB0 YWFE381LVQ0 YWFE381LVS0
Compare Lowest Prices
Get more Stove Door Handle W10817434 product details, item conditions, delivery information, exchange, return and refund policy, and get the best on eBay HERE!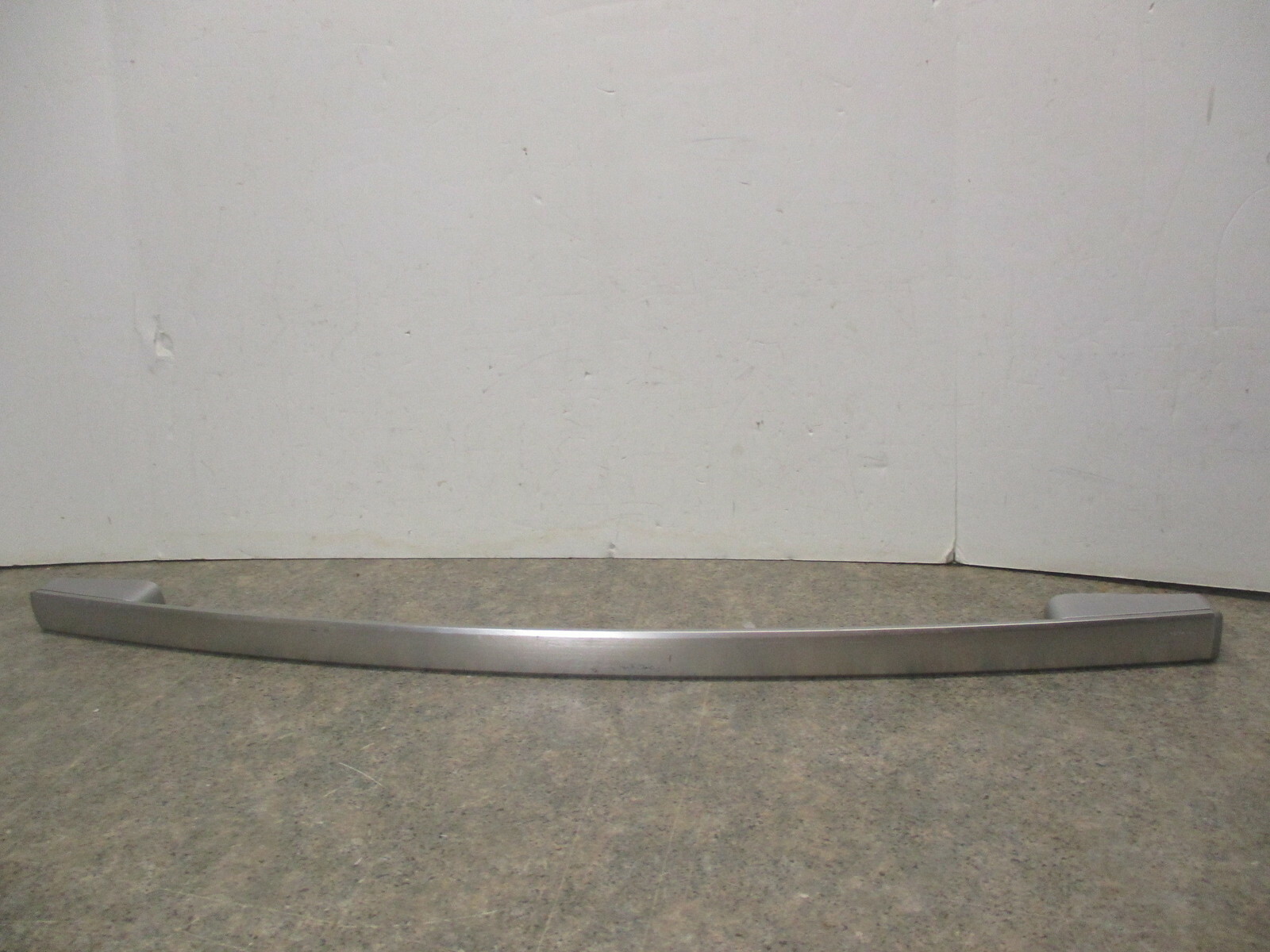 More Information
In addition to the stove range cooking door handle W10817434, if you have any problem with finding the right part for your specific appliance model, please feel free to contact us at any time. We will search the part and response to you as soon as possible. Thank you.