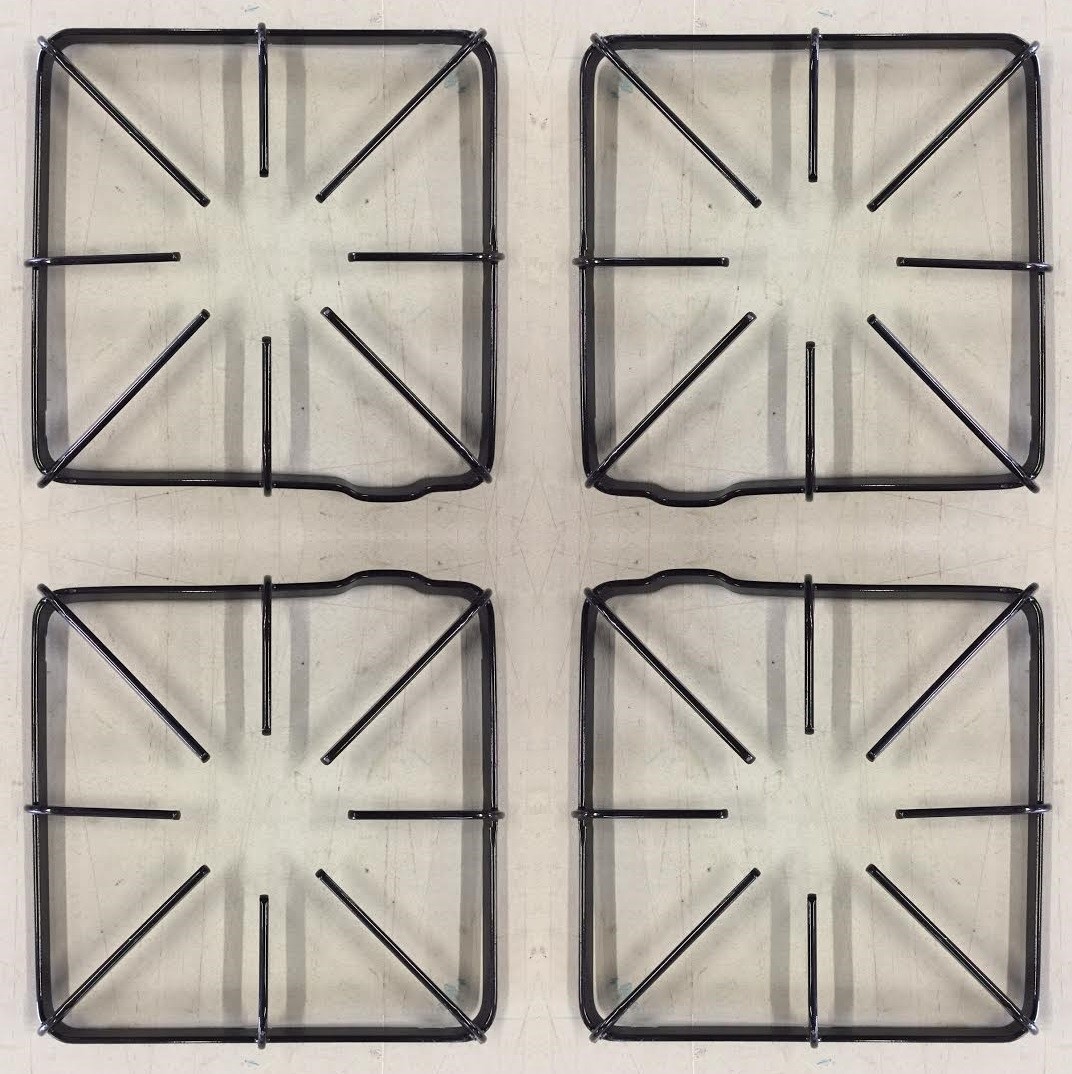 GE Stove Cooking Burner Grate WB31K10012
Product: WB31K10012/4 Cooktop Burner Grate 4 lot fits GE oven/range
Item Location: Riverton, New Jersey, United States
Return Policy: 30 day returns. Buyer pays for return shipping
Condition: New
Price: US $89.95
Fits GE Range Oven Models:
This stove cooktop burner grate WB31K10012 item fits the following GE models. Use Ctrl+F to find your particular model listed below.
AGBS300EP1BB AGBS300EP1WW AGBS300EP2BB AGBS300EP2WW AGBS300PJ1WW AGBS300PJ2WW AGBS300PJ3WW AGBS300PJ4WW AGBS300PJ5WW AGBS300PJ6WW AGBS300PK1BB AGBS300PK2BB AGBS300PK3BB AGBS300PK4BB AGBS300PK5BB AGBS300PK6BB JGBS02EN6 JGBS02PN5 JGBS03PPW1WH JGBS03PV2WH JGBS03PV3WH JGBS04BEW1WH JGBS04BEW2WH JGBS04BPW1WH JGBS04ER5 JGBS04EV2WH JGBS04EV3WH JGBS04GER5 JGBS04GEV1WH JGBS04GEV2WH JGBS04GEV3WH JGBS04GPR4 JGBS04GPV1WH JGBS04GPV2WH JGBS04GPV3WH JGBS04PEW1WH JGBS04PEW2WH JGBS04PPW1WH JGBS04PR4 JGBS04PV2WH JGBS04PV3WH JGBS07EV2WW JGBS07EV3WW JGBS07PEW1WW JGBS07PEW2WW JGSS05GER5 LGB116BPA1AD LGB116BPA1WH LGB116BPA5WH LGB116GPT1WH LGB116GPT2WH LGB116GPV1WH LGB116GPV2WH LGB126BEA1AD LGB126BEA1WH LGB126GET1WH LGB126GET2WH LGB126GEV1WH LGB126GEV2WH LGB126GEV3WH RGB628BEA1AD
Compare Lowest Price
Read more range cartridge burner grate part details, and Compare Latest Price on eBay HERE!