Compare lowest prices the genuine replacement part that suits with your appliance. Appliance Parts – Maytag Oven Heating Element 12002142. The part replaces and fits KESC307HBL6 KERC607HWH1 MES5770AAC KESK901SBL06 WLP83800 KESC307HBT6 KESC307HWH8 KERC607HBS5 KESC300HBL5 KESC307HBS1 KERC607HBS8 KERC607HWW4 models and others. Save Today on eBay.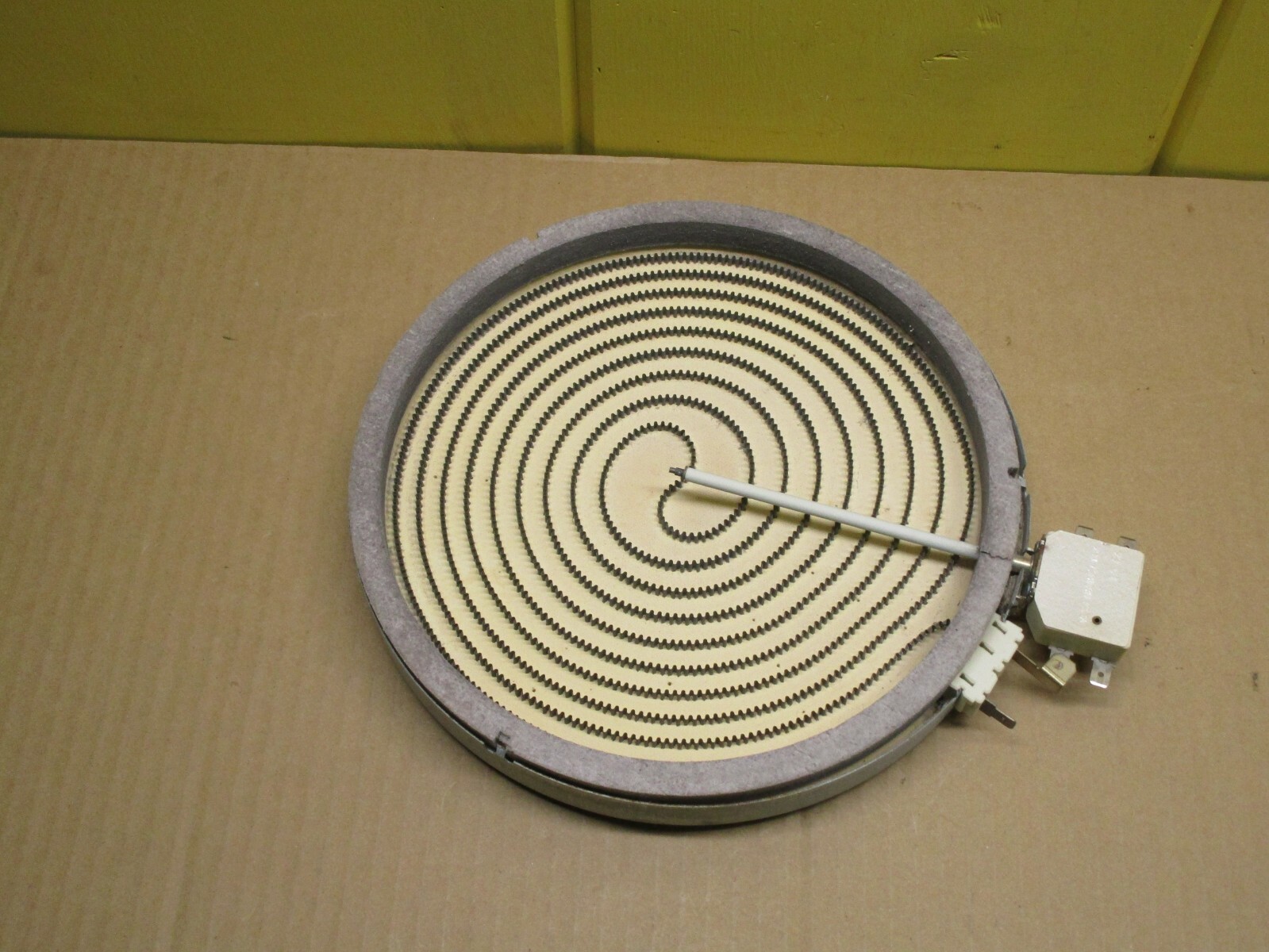 Maytag Oven Heating Element 12002142
Item: Maytag Stove Large Surface Element W10823697, WP8523694, 12002142, 8523694
Part No: 12002142
Replaces Parts: AP6030927 12002142 WP8523694 74008569 8523694 PS11764907 9753997 4458717 EAP11764907 7406P371-60
Fits Brands: Whirlpool Maytag Samsung Magic-Chef KitchenAid
Type: Range Oven Stove Replacement Parts, Oven Heating Element, Radiant Surface Element Assembly
Item Location: Everett, Washington, United States
Ship To: United States, Canada, United Kingdom, Denmark, Romania, Slovakia, Bulgaria, Czech Republic, Finland, Hungary, Latvia, Lithuania, Malta, Estonia, Australia, Greece, Portugal, Cyprus, Slovenia, Japan, China, Sweden, Korea, South, Indonesia, Taiwan, South Africa, Thailand, Belgium, France, Hong Kong, Ireland, Netherlands, Poland, Spain, Italy, Germany, Austria, Bahamas, Israel, Mexico, New Zealand, Philippines, Singapore, Switzerland, Norway, Saudi Arabia, United Arab Emirates, Qatar, Kuwait, Bahrain, Croatia, Republic of, Malaysia, Antigua and Barbuda, Aruba, Belize, Dominica, Grenada, Saint Kitts-Nevis, Saint Lucia, Montserrat, Turks and Caicos Islands, Barbados, Bangladesh, Bermuda, Brunei Darussalam, Bolivia, Egypt, French Guiana, Guernsey, Gibraltar, Guadeloupe, Iceland, Jersey, Jordan, Cambodia, Cayman Islands, Liechtenstein, Sri Lanka, Luxembourg, Monaco, Macau, Martinique, Maldives, Nicaragua, Oman, Pakistan, Paraguay, Reunion, Uruguay, Russian Federation
Return Policy: 14-day returns. Buyer pays for return shipping
Item Condition: Used
Price: US $42.00
Read more item details and Check the Price Below.
Fits Models:
Find the correct appliance replace part. This heating element 12002142 suits the following range/oven models. Use Ctrl-F to find your appliance model shown below.
KESC300HBT3 KESK901SSS00 KESH307HWH6 KERC601HBT4 YKESC307HS8 GR556LRKC0 KERC607HBT5 KERC607HWH1 KESK901SBL04 WLP83200 KECD805HWH3 GR556LRKP0 KERC601HWH1 KERC608LSS0 KERC601HWH6 KERC601HBT8 RESF3330DW MEC5536BAB14 KESC307HWH1 KERC607HBL3 YGR556LRKS0 GY396LXGZ4 KESC307HBS8 KESC300HWH4 GR556LRKB0 KERC607HBL1 KERC607HBL8 KERC700LBT0 GR556LRKB1 YKESC307HW5 KECD805HBL04 KERC607HBL6 KECD805HBL1 KESC307HBT8 MES5870AAC KESH307HBS1 KESC300HBL8 GY396LXGQ3 KESC300HBT1 YKERC607HP5 GY396LXGB3 KESH307HBL3 TES400PXHQ0 YKERC607HP8 YKERC607HB6 MES5770AAQ KERC607HBT1 KESH307HBS4 GY396LXGT5 KESH307HWH5 GJD3044LB00 YKERC607HT5 MEC5536BAW YKERC607HT8 KESC300HBT5 KERC607HWH3 GR556LRKP1 WHE383311 KESC307HWH3
KESI901PWH01 GJD3044LC01 YKESC300HW7 YKERC608LS0 GJD3044LB01 YKERC607HT7 YKESC307HW6 WLP83810 KERC607HBS1 KESK901SSS05 KESC307HBS6 YKERC607HW7 KERC607HWH5 YGR556LRKT0 YKESC307HW7 KERC607HWW8 KESK901SBL05 KERC607HBT10 MEP5770AAB TES400PXHB0 WLP83800 KERC607HBT6 KESC307HBL6 KERC601HWH3 YGY396LXGQ5 GJD3044LC00 KESK901SWH06 YKESC307HS5 KESH307HBS5 KESK901SBL06 YKERC607HB7 KERC607HWH10 KESK901SWH04 KERC700LBS0 KERC607HBS10 KESC300HBT4 KESI901PBS01 MES5770AAW KESC307HBT6 YKESC300HW6 YGR556LRKP0 KERC607HBS5 KERC607HBS3 KESC307HBL4 KESC307HBT1 KESK901SWH02 KESC300HWH3 KESK901SBL00 YKESC307HT6 KERC607HBL10
YKERC607HW5 RESF5330DT GY396LXGB5 YKERC607HP6 KESC300HBT8 KESC300HWH1 KECD805HBL3 GR556LRKC1 WHP83812 GY396LXGQ4 MES5870ACB KESK901SBL02 KESK901SWH05 YKESC300HW8 KERC607HBL5 YKESC307HT7 KERC601HWH5 KERC601HBL4 MES5770AAB KESH307HBL4 KESC307HBT5 GJD3044LP01 KERC607HWW4 KESC307HBL3 YKERC607HB5 KESH307HWH1 MEC5536BAS TES400PXHQ1 CES3760AAQ YKERC607HT6 KECD805HWH2 KERC601HBT5 KECD805HWH04 YKESC307HS6 YGR556LRKP1 KESC307HWW6 KERC607HWW10 KESC307HBL1 MES5870ACW YKESC300HW5 KERC601HBL8 YKERC607HS6 KERC700LBL0 KESH307HWH4 GY396LXGT4 KESC300HBL3 KERC607HBT8 KECD805HBT1 KESK901SWH00 KESK901SSS06 GY396LXGQ5 WLE83300 YKERC607HW8 KESH307HWH3 YKESC308LS0 KESC300HBT6 KESH307HBS3
GR556LRKS0 YKERC607HS7 YKESC307HB8 KESH307HBL1 MEP5770AAW KERC607HWH8 KESC307HBS5 TES400PXMQ0 KERC607HWH6 YKESC307HS7 KERC601HWH8 KESK901SSS01 WLE83310 KESC308LSS0 RESF3330DB KESC307HBL8 KESC300HBL4 KERC601HBL6 KESC300HBL6 YGR556LRKS1 KESC300HWH5 MES5770AAC KESC300HWH6 KERC607HBL4 KESH307HBS6 KECD805HBL2 YKERC607HB8 CES3760AAW KERC607HBS8 YKESC307HT8 MEC5536BAS14 MEC5536BAW14 KECD805HBT04 KESC307HWH4 KERC607HBT4 GR556LRKS1 KESC307HWH6 CES3760AAA MEC5536BAB KESC300HWH8 KERC700LWH0 KESI901PWH00 KERC601HWH4 KESC300HBL5 KESC307HWW4 YGR556LRKB0 KESI901PBS00 KERC601HBT1 KESK901SWH01 KECD805HWH1
KERC607HBS6 YKESC307HT5 KECD805HBT2 YKESC307HB6 KESC307HBT3 KESC307HBS4 KESC307HBS3 KESK901SSS04 GY396LXGB4 KERC607HWW6 MES5770ACW KESK901SBL01 MES5770ACB KESC307HBT4 KESC307HBS1 KESI901PBL01 KESH307HBL5 KESC307HWH8 KESH307HBL6 CES3760AAB YGY396LXGB5 KESK901SSS02 KESC307HWH5 YKERC607HW6 KESI901PBL00 KERC601HBT6 KECD805HBT3 KERC607HBT3 KERC601HBT3 KESC300HBL1 YKESC307HW8 KESC307HWW8 YKERC607HS5 KERC607HWH4 YKESC307HB5 YKERC607HS8 YKESC307HB7 GY396LXGZ3 YKERC607HP7
Compare Lowest Prices
Read more 12002142 product descriptions, customer reviews, item conditions, shipping & handling options, parts warranty, and payment available options. Many sellers offer this part at the store online. Please view the best prices below.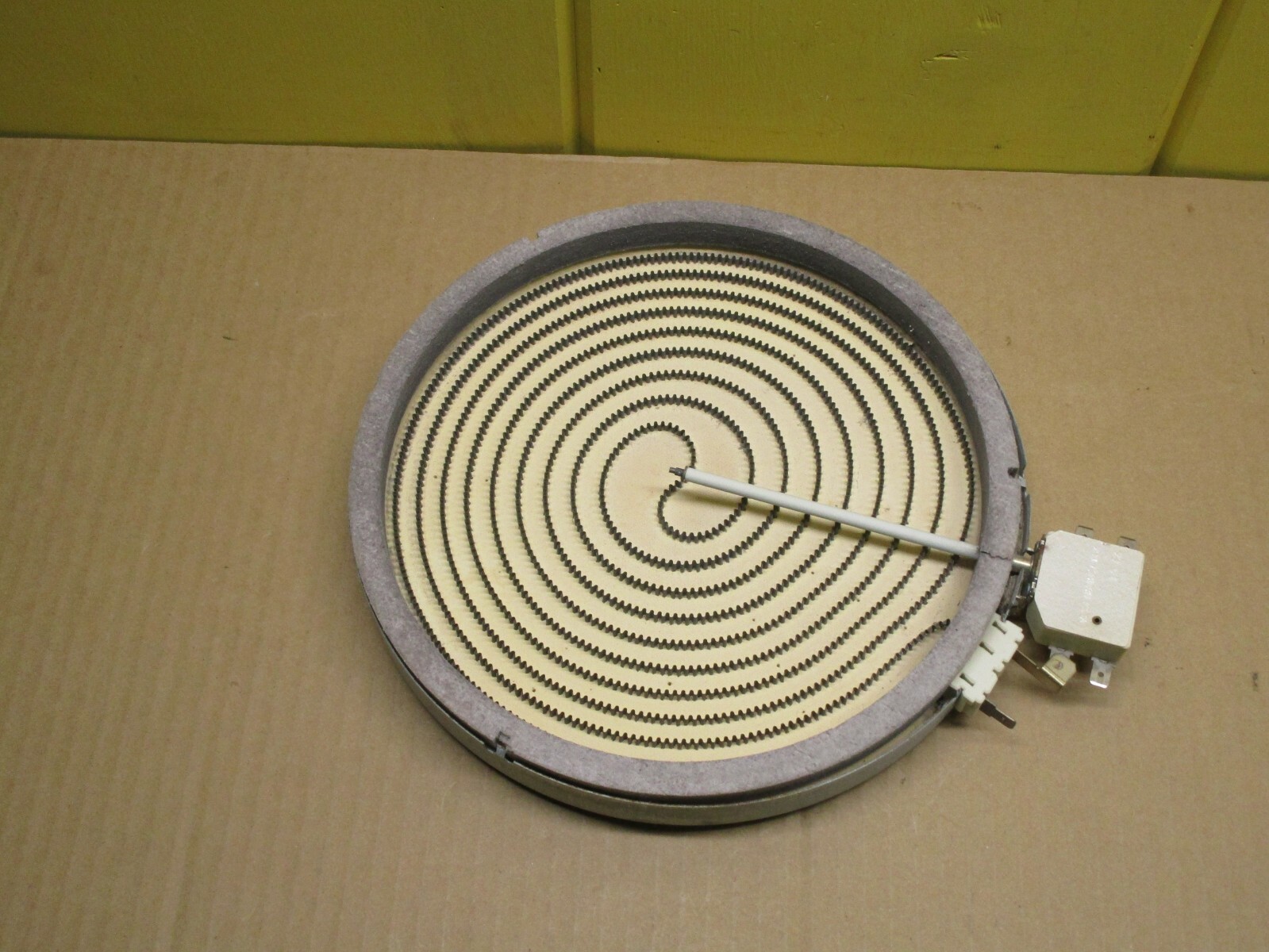 ==> Click Here to Compare the Latest Prices TODAY! <==
More Information
Moreover the Maytag Oven Heating Element 12002142, there are other appliance replacement parts promoted on the market, such as oven broil element, refrigerator ice bucket auger assembly, oven thermostat, dishwasher pump motor, oven glass main cooktop, and dishwasher bottom rack.
For more leading appliance brands, like Maytag, you are able to see its products, parts, accessories, and services on its website.
More Replacement Parts:
If you need any help with finding the correct part for your appliance model, please do not hesitate to contact us at any time. We will find the part and give some advice to you very soon. Thank you so much.