Get the Best Deals on LG 4434ER0002A Kenmore Washer Spider Parts. Replaces WM2487HRMA WM2501HWA WM2240CW WM2350HWC WM3470HWA/00 WM2487WHM WM2688HNMA WM2487HRM WM2601HW WM2450HRA 79641473210 WM2140CW home appliance parts and more. Shop Now.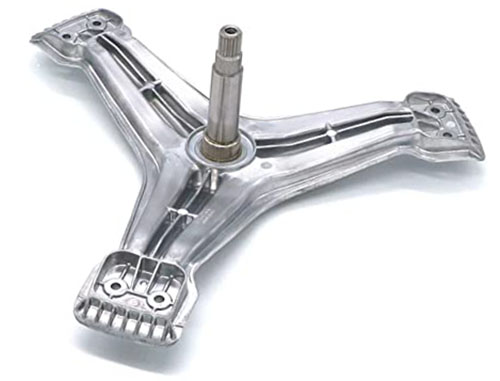 LG 4434ER0002A Kenmore Washer Spider
Part Number: 4434ER0002A
Replacement Part No: 4380986 AP6027671 4434ER0002A 4434ER0002D 4434ER0002B PS11759952 4434ER0002E EAP11759952
Compatible Brands: LG, Kenmore
Product Type: Washing Machine Replacement Parts, LG Washer Spider, Kenmore Washer Spider Assembly Parts, LG Washer Replacement Parts
Price: See more part descriptions and Compare the Lowest Prices Below.
==> Click Here to Check the Latest Prices Today! <==
Fits Models:
This part fits these washing machine types: 3.6 Cu. Ft. Extra Large Capacity Front Load Washer With Coldwash Technology, 3.9 Cu.ft. Extra-Large Capacity Front Load Washer With Truesteam Technology, Residential Washer, and Tromm Washers.
The LG 4434ER0002A Kenmore Washer Spider fits the following models. Use Ctrl-F to search your appliance model as shown.
WM0742HGA 79640448900 WM2455HG WM3070HWA 79640318900 WM2701HV/00 WM0532HW WM3250HWA WM2455HW WM3470HVA WM2250CW-ABWEEUS WM2032HW WM2301HR WM2250CW-ABWEPUS WM2601HR WM3470HWA WM2075CW WM2450HRA WM2497HWM CW2079CWD WM2101HW WM3470HVA/00 79640441900 WM2801HRA WM2233HW/01 WM2688HNM 79641172210 WM0001HTMA WM2277HW/00 WM2801HWA WM2487HWM WM2077CW/00 WM2032HS WM2301HW 79641283311 WM2501HWA WM2240CW WM2233HS WM2601HW 79640272800 WM2233HU WM3470HWA/00
79640311900 WM2655HVA 79641272211 WM2487WHM WM3070HRA/00 WM2277HB WM2501HVA WM2487HRM WM2487HWMA WM2677HSM 79641172211 79641379211 WM3360HVCA-ASSEECI 79641283310 WM2496HSM WM2487HRMA WM2077CW/01 WM2650HRA WM0642HW WM2277HW WM2233HD WM2801HLA WM2650HWA 79641372210 WM3988HWA WM2233HW WM2140CW WM2688HNMA WM2442HW WM2701HV WM0742HWA WM3250HRA WM2350HRC WM2601HL 79641182311
WM3001HWA WM2350HWC 79640272900 79641372211 79641282310 79641473210 WM0001HTM WM2277HS 79641379210 WM3987HW WM2688HWM WM3001HPA WM3360HVCA-ASSESED WM2688HWMA CW2079CWN WM2677HWM WM3360HVCA-ASSEEUS 79641472210 WM1832CW WM2496HWM 79641272210 79641182310 WM2077CW 79641373211 WM2050CW WM2042CW WM3001HRA WM2250CW WM3050CW 79641373210 WM3250HVA WM2233HW/00 WM0642HW/01
Compare Best Prices
Get the Best Price! See more product descriptions, item conditions (new, used, or refurbished), shipping & handling information, parts warranty, and other information. Many sellers promote this used part online. You can view the best prices below.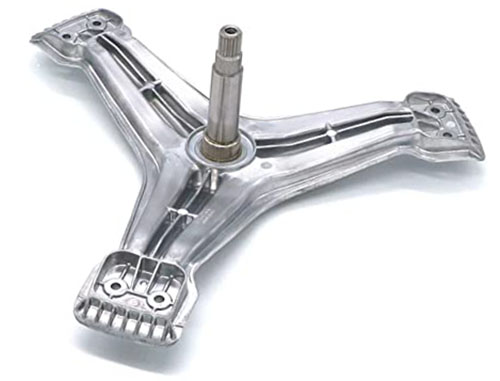 ==> Click Here to Compare the Lowest Prices TODAY! <==
Other Home Appliance Information
On the Internet, many sellers offer a number of home appliance replacement parts, such as Whirlpool Refrigerator Main Control Board, Refrigerator Ice Level Control Board, Bosch Dishwasher Control Board Cost, and GE Washer Transmission Bearing Replacement, also including the LG 4434ER0002A Kenmore Washer Spider assembly parts.
For more main appliance brands, such as Bosch, you can search for its products, accessories, and services on the Internet.
More Appliance Parts:
Contact Us! Furthermore the LG 4434ER0002A Kenmore Washer Spider, if you need any help with finding the correct part for your appliance model, please feel free to contact us at any time. We will search for the part and give some advice to you very soon. Have a Nice Day!