Compare Prices refrigerator meat drawer works for GE Hotpoint Americana RCA GSF25IGXJWW GSH22JGCBBB GSS22IBTJWW GST25KGPEWW GSS25QFMBBB PSA22SIREFSS RSG22IBPAFWW and more.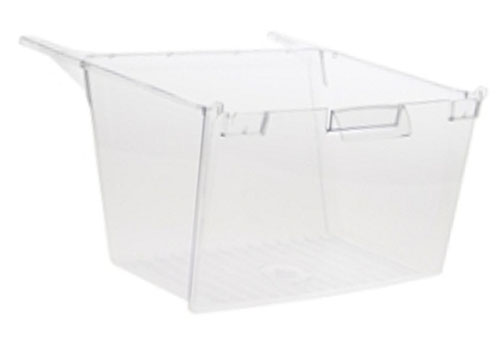 Refrigerator Meat Drawer Pan
Product: Refrigerator Fresh Meat Drawer Pan
Part Number: WR32X10835
Replace Parts: WR32X10131 1812381 AP4981597 PS3487933 EAP3487933
Fits Brands: GE Hotpoint Americana RCA
Fits Refrigerator Models
This refrigerator meat pan drawer product fits the following GE Hotpoint Americana RCA models.
GSH25JGBBCC BSS25JFTCWW BSS25JSTBSS ESS25XGMABB ESS25XGMBWW GSE22KETAFWW GSE25ETHB CC GSF25IGZCWW GSG22KEMDFBB GSG25MIMDFBB GSH22JFXJBB GSH22JGCCBB GSH22KGMACC GSH25JFTDBB GSH25JFXJCC GSL22JFXMLB GSL22JGDDLS GSS22IFRECC GSS22JETCCC GSS22JFPCCC GSS22JFPJWW GSS22QGPCWW GSS22SGMFBS GSS22UFPJWW GSS22WGPHBB GST22IFPCWW GST22KGMDCC GST25KGPAWW ESL25JFXALB GSH22KGMCAA GSH25JFXJBB GSH25JSTESS GSH25VGRECC GSS22KGMDBB GSS25IFPJBB GSS25JEPDBB GSS25JFMDCC GSS25JFPAWW GSS25KGPDCC GSS25QGMDBB GSS25SGPCBS GSS25UFPEBB GSS25VGMABB PSG22MIPAFBB PSG22MIPDFBB SSS25SGPESS HSM25IFTASA HSS22IFMBWW HSS25IFPHWW HST25IFMBCC RSG25KEMBFWW and more.
Compare Best Prices
The right item number is WR32X10835. Read the refrigerator meat pan drawer product information, return services & refund services, and compare lowest prices on eBay here.