Best Deals refrigerator fresh meat drawer pan fits GE Hotpoint Americana RCA DSS25JFPCCC GSH22JFPHCC GST22IBMCCC GSH22SGPCSS GSS25QFMBBB PSA22SIMCFBS RSG25KEPAFWW and more.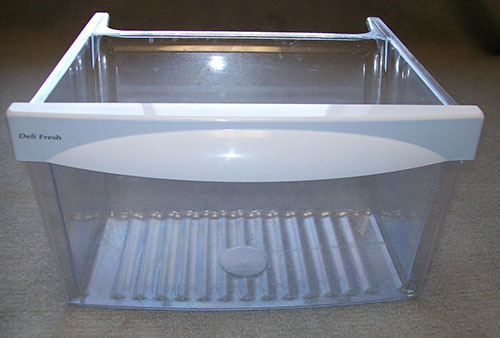 Refrigerator Meat Drawer Pan
Product: Refrigerator Fresh Meat Drawer Pan
Part Number: WR32X10835
Replace Parts: WR32X10131 1812381 AP4981597 PS3487933 EAP3487933
Fits Brands: GE Hotpoint Americana RCA
Fits Refrigerator Models
This refrigerator fresh meat drawer pan item works for the following GE Hotpoint Americana RCA models.
GSF25JGCBWW GSH25JSCCSS BSS25JSTNSS ESS22XGMACC ESS25XGMCCC GSE22KEBCFWW GSE22KEWPFBB GSF25IGXPWW GSG22KEMDFWW GSG25MIPDFWW GSH22JFRHBB GSH22JFXMWW GSH22JSBBSS GSH25JFTCCC GSH25KGMABB GSH25UFRFWW GSL22WGPDBS GSS22IBTGWW GSS22JEMCWW GSS22JETFWW GSS22KGMCWW GSS22QFMABB GSS22QGPJWW GSS22VGMCCC GSS22WGPJCC GST22IFPDCC GST22KGMCCC GST25KGMBCC GSL25JFPCBS GSH25IFTBBB GSH25ISXLSS GSH25KGRBCC GSH25VGRECC GSS25GFXAWW GSS25JEMACC GSS25JEPDWW GSS25JETGWW GSS25JFPCWW GSS25KGPDCC GSS25QGPECC GSS25SGRFSS GSS25VFPCWW GSS25VGMACC PSA25MIPDFWW PSG22SIPAFBS HSH22IFTCWW HSM25IFTASA HSS25GDPHWW HSS25IFPCWW HST25IFPDCC RSG22IBMDFWW and more.
Compare Lowest Prices
Great Deals! Your right product number is WR32X10835. Read the refrigerator fresh meat pan item description, return services & refund services, and compare lowest prices on eBay below.