Best Deals genuine refrigerator crisper drawer fits Amana Crosley Estate Kenmore Maytag Roper Whirlpool 10650524101 10652212104 7ED20TQXFW02 GD25FFCHB01 ED22PKXDN00 ED5NHGXVB00 and more.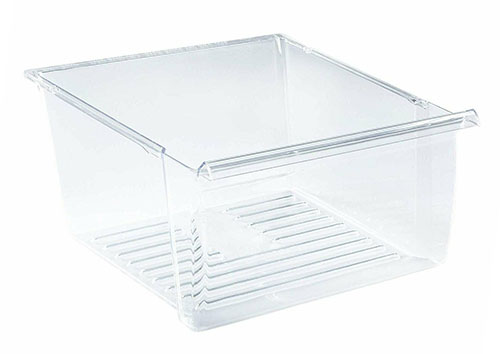 Refrigerator Crisper Pan Drawer
Product: Refrigerator Vegetable Crisper Drawer Pan
Part Number: WP2188661
Replace Parts: 2179275 2179278 2188653 2194075 2196229 2196481 2209678 1016062 EAP11739120
Fits Brands: Kenmore Maytag Roper Whirlpool Amana Crosley Estate
Fits Refrigerator Models
This refrigerator crisper pan drawer item fits the following Amana Crosley Estate Kenmore Maytag Roper Whirlpool models.
ASD2522WEW00 CS25AFXKT04 TS22AFXKQ08 TS25CGXTD02 IS25AGXRQ01 10652012102 10655542401 10657206602 10657214600 MSD2542VEU01 RS22AQXKQ03 RS25AGXNQ02 ED5KVEXVB00 7ED5FTGXKT01 8ED22PQXFN02 8ED25PQXDW00 ED5GTGXNB14 ED0GTKXMQ00 4YED22PQFN02 4ED20ZKIFW01 5VED1WTKKQ00 ED20TKXFN06 ED20TQXFT02 ED22PEXHB02 ED22PQXDW01 ED22RFXFB03 ED22TWXDW01 ED25CQXHW02 ED25TEXHN01 ED25UEXHT00 ED2GTQXKQ04 ED2NTGXMQ00 ED5NHGXVQ00 and more.
Compare Lowest Prices
Order Here! The item number is WP2188661. View the refrigerator crisper drawer pan item description, return services & refund services, and order the part on eBay.