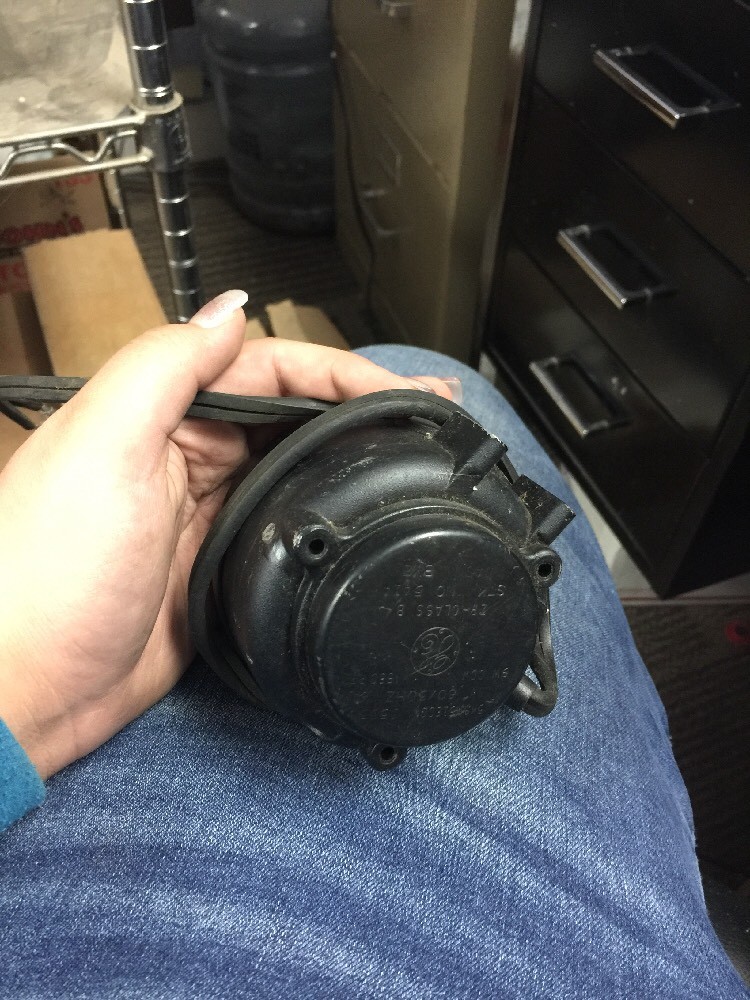 GE Fridge Freezer Condenser Fan Motor WR60X177 for GE Hotpoint
Product: Refrigerator Fridge Freezer Condenser Fan Motor
Part Number: WR60X177
Replaces Parts: 2622, AP2639813, WN60X0002, WN60X2, WR60X0001, WR60X0003, WR60X0004, WR60X0006, WR60X0031, WR60X0039, WR60X0041, WR60X0043, WR60X0044, WR60X0045, WR60X0046, WR60X0047, WR60X0048, WR60X0049, WR60X0062, WR60X0075, WR60X0076, WR60X0077, WR60X0083, WR60X0102, WR60X0109, WR60X0110, WR60X0115, WR60X0121, WR60X0128, WR60X0156, WR60X0157, WR60X0164, WR60X0177, WR60X1, WR60X102, WR60X109, WR60X110, WR60X115, WR60X121, WR60X128, WR60X156, WR60X157, WR60X164, WR60X177R, WR60X3, WR60X31, WR60X39, WR60X4, WR60X41, WR60X43, WR60X44, WR60X45, WR60X46, WR60X47, WR60X48, WR60X49, WR60X5001, WR60X5051, WR60X6, WR60X62, WR60X75, WR60X76, WR60X77, WR60X77R, WR60X83
Fits Brands: GE Hotpoint
Item Location: Marion, Illinois, United States
Fits GE Models:
This part fits the following GE refrigerator Freezer models. Use Ctrl+F to find your specific model below.
1CSF624J 867-0121-0210 CA16DNB CA18DLB CAF-16CE CAF16CEB CAF16CLB CAF16CNC CAF16CND CAF16CPC CAF16CRB CAF16CTB CAF16CVB CAF16CVC CAF16CWC CAF61CEB
Compare Lowest Prices
Read more product details – GE Refrigerator Freezer Fan Motor WR60X177, view shipping & handling information, item location, return & warranty policy, compare the lowest prices, payment details, and Check Price on eBay HERE!
If you have any problems or need any assistance, please do not hesitate to contact us at any time.