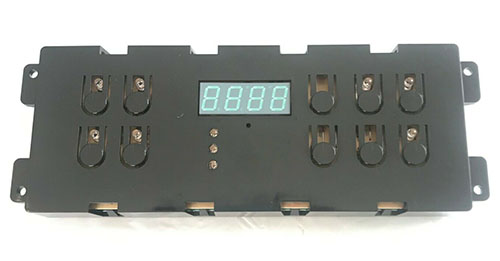 Genuine OEM Frigidaire 316557115 Oven Control Board 5304509493 316418200
Product: Oven Range Electronic Circuit Main Control Board Assembly
Part Number: 316557115
Replaces Parts: 4547461 AP6248375 PS12114577 EAP12114577 316418200 316557100 316557115 5304509493
Brand: Genuine Frigidaire
Fits Brands: Crosley Frigidaire Kelvinator Tappan White-Westinghouse
Item Location: Jacksonville, Florida, United States
Fits Frigidaire Models:
This part fits the following Frigidaire Range Oven Stove models. Use Ctrl+F to find your specific model below.
BKEF3048LSB BKEF3048LSC BKEF3048LSD BKEF3048LSE BKEF3048LSF BKEF3048LSG BKEF3048LSH BKEF3048LSJ BKEF3048LSK BKEF3048LSM CFEF3014LSA CFEF3014LSB CFEF3014LSC CFEF3014LWB CFEF3014LWC CFEF3014LWD CFEF3014LWF CFEF3014TWA CFEF3014TWB CFEF3014TWC CFEF3016LBA CFEF3016LBB CFEF3016LBD CFEF3016LBE CFEF3016LBF CFEF3016LBG CFEF3016LWA CFEF3016LWB CFEF3016LWC CFEF3016LWD CFEF3016LWE CFEF3016LWF CFEF3016LWG CFEF3016LWH CFEF3016LWJ CFEF3016LWK CFEF3018LBA CFEF3018LBB CFEF3018LBC CFEF3018LBD CFEF3018LBE CFEF3018LBF CFEF3018LBG CFEF3018LBK CFEF3018LMA CFEF3018LMB CFEF3018LMC CFEF3018LME CFEF3018LMF CFEF3018LMG CFEF3018LMH CFEF3018LMM CFEF3018LWA CFEF3018LWB CFEF3018LWC CFEF3018LWD CFEF3018LWE CFEF3018LWF CFEF3018LWG CFEF3018LWK CFEF3020LBA CFEF3020LBC CFEF3020LBD CFEF3020LBE CFEF3020LWA CFEF3020LWC CFEF3020LWD CFEF3020LWE CFEF3020LWF CFEF3020LWG CFEF3020LWH CFEF3022LWA CFEF3022LWB CFEF3022LWC CFEF3046LSA CFEF3046LSB CFEF3046LSC CFEF3046LSD CFEF3046LSE CFEF3046LSF CFEF3046LSG CFEF3046LSH CFEF3046LSJ CFEF3046LSK CFEF3046LSM CFEF3046LSN CFEF3048LSA CFEF3048LSB CFEF3048LSC CFEF3048LSD CFEF3048LSE CFEF3048LSF CFEF3048LSG CFEF3048LSH CFEF3048LSJ CFEF3048LSK CFEF3048LSM CFEF3048LSP CFEF3048LSR CFEF3050LSA CFEF3050LSC CFEF3050LSD CFEF3050LSE CFEF3050LSF CFEF3050LSG CFEF3050LSH CFEF3050LSJ CFEF3050LSK CFEF3050LSM CFEF3050LSN CFEF3052LSC CFEF3052LSD CFEF3052LSF CFEF3052LSG CFEF355FBA CFEF355FBB CFEF355FBC CFEF355FBD CFEF355FCA CFEF355FCB CFEF355FCC CFEF355FCD CFEF355FCE CFEF355FCF CFEF355FCG CFEF355FSA CFEF355FSB CFEF355FSC CFEF355FSD CFEF355FSE CFEF364HSA CFEF364HSB CFEF364HSC CFEF364HSD CFEF364HSE CFEF366EMB CFEF366EMC CFEF366EMD CFEF366EME CFEF366EMF CFEF366EMG CFEF366EMH CFEF366EMJ CFEF366EMK CFEF366GBA CFEF366GBB CFEF366GBD CFEF366GBE CFEF366GCA CFEF366GCB CFEF366GCC CFEF366GCD CFEF366GCE CFEF366GCF CFEF366GCG CFEF366GCH CFEF366GSA CFEF366GSB CFEF366GSD CFEF366GSE CFEF368JCA CFEF368JCB CFEF368JCC CFEF368JCD CFEF376GBA CFEF376GBB CFEF376GBC CFEF376GBD CFEF376GBE CFEF376GCA CFEF376GCB CFEF376GCC CFEF376GCD CFEF376GCE CFEF376GCF CFEF376GCG CFEF376GSA CFEF376GSB CFEF376GSC CFEF376GSD CFEF376GSE FEF355DBA FEF355DBB FEF355DBC FEF355DBD FEF355DBE FEF355DQA FEF355DQB FEF355DQC FEF355DQD FEF355DQE FEF355DSA FEF355DSB FEF355DSC FEF355DSD FEF355DSE FEF355EBA FEF355EBB FEF355EQA FEF355EQB FEF355EQC FEF355ESA FEF355ESB FEF355ESC FEF356GBA FEF356GBB FEF356GQA FEF356GQB FEF356GSA FEF356GSB FEF365MXFCA FEF365MXFCB FEF366DBA FEF366DBB FEF366DBE FEF366DBH FEF366DCA FEF366DCB FEF366DCC FEF366DCD FEF366DCE FEF366DCF FEF366DCH FEF366DQA FEF366DQB FEF366DQE FEF366DQH FEF366DSA FEF366DSB FEF366DSE FEF366DSF FEF366DSH FEF366EBA FEF366EBB FEF366EBC FEF366EBD FEF366EBE FEF366EBF FEF366EBH FEF366EBJ FEF366EBK FEF366ECA FEF366ECB FEF366ECC FEF366ECD FEF366ECE FEF366ECF FEF366ECG FEF366ECH FEF366ECJ FEF366ECK FEF366ECM FEF366ECN FEF366ECP FEF366ECR FEF366EMB FEF366EMC FEF366EMD FEF366EME FEF366EMF FEF366EMJ FEF366EMK FEF366EMM FEF366EQA FEF366EQB FEF366EQC FEF366EQD FEF366EQE FEF366ESA FEF366ESB FEF366ESC FEF366ESD FEF366ESE FEF366ESF FEF366ESH FEF366ESJ FEF366ESK FEF366ESN FEF366LSA FEF366LSB FEF366LSC FEF368GBA FEF368GBB FEF368GBC FEF368GBD FEF368GCA FEF368GCB FEF368GCC FEF368GCD FEF368GCE FEF368GCF FEF368GCG FEF368GCH FEF368GCJ FEF368GMA FEF368GMB FEF368GMD FEF368GME FEF368GMF FEF368GMG FEF368GQA FEF368GQB FEF368GQC FEF368GQD FEF368GSA FEF368GSB FEF368GSC FEF368GSD FEF369HBA FEF369HCA FEF369HCB FEF369HCC FEF369HCD FEF369HCF FEF369HSA FEF369HSB FEF369HSC FEF369HSD FEFB66ECB FEFB66ECC FEFB66ECE FEFB66ECF FEFB66ECG FEFB66ECH FEFB66ECJ FEFB66ECK FEFB66ECM FEFL63HSA FEFL63HSB FEFL63HSC FEFL63HSD FEFL63HSE FEFL63HSF FEFL64DSA FEFL64DSB FEFL64DSC FEFL64DSF FEFL64DSG FEFL64FSA FEFL64FSB FEFL64FSC FEFL64FSD FEFL67DCA FEFL67DCB FEFL67DCC FEFL67DCD FEFL67DCE FEFL67DCG FEFL67DCH FEFL67DCJ FEFL67DCK FEFL67DCL FEFL67GCA FEFL67GCB FEFL67HCA FEFL67HCB FEFL67HCC FEFL67HCD FEFL67HCE FEFL67HCF FEFL67HCG FEFL67HCH FEFL67HCJ FEFL67HCK FEFL68GMA FEFL68GMB FEFL68GMC FEFL68GMD FEFL68GME FEFL68GMF FEFL68GMG FEFL68GMH FEFL68GMJ FEFL68GMK FEFS52DQA FEFS52DQB FEFS52DQC FEFS52DQD FEFS52DSA FEFS52DSB FEFS52DSC FEFS52DSD FEFS66DQA FEFS66DQB FEFS66DQC FEFS66DQD FEFS66DQF FEFS66DQG FEFS66DQH FEFS66DQJ FEFS66DSA FEFS66DSB FEFS66DSC FEFS66DSD FEFS66DSF FEFS66DSG FEFS66DSH FEFS66DSJ FFEF3016LBA FFEF3016LBB FFEF3016LBC FFEF3016LBD FFEF3016LBE FFEF3016LBF FFEF3016LWA FFEF3016LWB FFEF3016LWC FFEF3016LWD FFEF3016LWE FFEF3016LWF FFEF3017LBA FFEF3017LBB FFEF3017LBC FFEF3017LBD FFEF3017LSA FFEF3017LSB FFEF3017LSC FFEF3017LSD FFEF3017LSE FFEF3017LSF FFEF3017LSG FFEF3017LSH FFEF3017LSJ FFEF3017LSK FFEF3017LWB FFEF3017LWC FFEF3017LWD FFEF3017LWE FFEF3017XSA FFEF3017XSB FFEF3017XWA FFEF3017ZWA FFEF3017ZWB FFEF3017ZWC FFEF3017ZWD FFEF3017ZWE FFEF3018LBA FFEF3018LBB FFEF3018LBC FFEF3018LBD FFEF3018LBE FFEF3018LBF FFEF3018LBG FFEF3018LBH FFEF3018LBJ FFEF3018LBK FFEF3018LMA FFEF3018LMB FFEF3018LMC FFEF3018LMD FFEF3018LME FFEF3018LMF FFEF3018LMG FFEF3018LMH FFEF3018LMK FFEF3018LMM FFEF3018LQA FFEF3018LQB FFEF3018LQC FFEF3018LQD FFEF3018LQE FFEF3018LQF FFEF3018LQG FFEF3018LQH FFEF3018LQJ FFEF3018LSC FFEF3018LSD FFEF3018LSF FFEF3018LSG FFEF3018LWA FFEF3018LWB FFEF3018LWC FFEF3018LWD FFEF3018LWE FFEF3018LWF FFEF3018LWG FFEF3018LWH FFEF3018LWJ FFEF3020LBA FFEF3020LBB FFEF3020LBC FFEF3020LBD FFEF3020LBE FFEF3020LBF FFEF3020LWA FFEF3020LWB FFEF3020LWC FFEF3020LWD FFEF3020LWE FFEF3020LWF FFEF3020LWG FFEF3048LSA FFEF3048LSB FFEF3048LSC FFEF3048LSD FFEF3048LSE FFEF3048LSF FFEF3048LSG FFEF3048LSH FFEF3048LSJ FFEF3048LSK FFEF3048LSM FFEF3048LSN FFEF3048LSR FFEF3050LSA FFEF3050LSB FFEF3050LSC FFEF3050LSD FFEF3050LSE FFEF3050LSF FFEF3050LSH FFEF3050LSJ FFEF3050LSK FFEF3050LSM FFEF3050LSN FFEF3050LSP FFEF3050LSR FFEF3050LSX LFEF3016LWA LFEF3016LWB LFEF3017LBA LFEF3017LBB LFEF3017LBC LFEF3017LBD LFEF3017LMA LFEF3017LMB LFEF3017LMC LFEF3017LMD LFEF3017LQA LFEF3017LQB LFEF3017LSA LFEF3017LSB LFEF3017LSC LFEF3017LSD LFEF3017LSE LFEF3017LWA LFEF3017LWB LFEF3017LWC LFEF3017LWD LFEF3018LWA LFEF3018LWB LFEF3018LWC LFEF3018LWD LFEF3018LWE LFEF3018LWF LFEF3018LWG LFEF3048QFA LFEF3048QFB LFEF3048QFC
Compare Lowest Prices
Read more product details – Frigidaire Oven Control Board 316557115, view shipping information, return & warranty policy, compare the lowest prices, and Check Price on eBay HERE!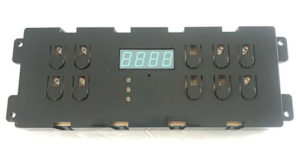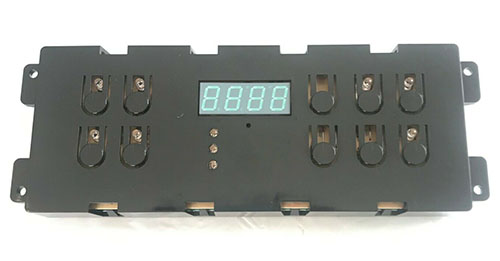 More Information
Check your appliance model and find the correct parts. If you have any problems or need any assistance, please do not hesitate to contact us at any time.