Compare Best Price Samsung Refrigerator Freezer Fridge Door Handle Assembly DA64-04014A. Fits RF4287HABP/XAA-00 RFG237AABP/XAA-05 RF267AEWP/XAA-00 RF25HMEDBBC/AA-00 RF4287HABP/XAA RFG237AABP/XAA-01 RFG296HDBP/XAA-01 RF266AZBP/XAA-00 models and more. Buy Now on eBay!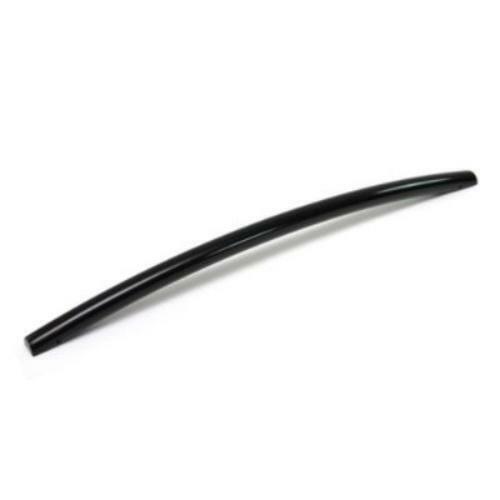 Samsung Refrigerator Freezer Fridge Door Handle DA64-04014A
Product: Samsung DA64-04014A Handle Bar-ref
Type: Fridge Door Handle
Item Location: Lawrenceville, Georgia, United States
Ship To: United States
Policy: 30-day returns. Buyer pays for return shipping
Condition: New
Color: Black
Price: US $76.95
Shop Today on eBay Here! or Compare Lowest Prices Below.
Fits Samsung Refrigerator Models:
This Fridge Door Handle DA64-04014A assembly part fits the following Samsung models. Use Ctrl-F to find your appliance model below.
RF25HMEDBBC/AA-00 RF25HMEDBBC/AA-01 RF25HMEDBBC/AA-02 RF25HMEDBBC/AA-03 RF266AZBP/XAA-00 RF267AEBP/XAA-00 RF267AEWP/XAA-00 RF268ACBP/XAA RF268ACBP/XAA-00 RF4267HABP/XAA-00 RF4267HARS/XAA-00 RF4287HABP/XAA RF4287HABP/XAA-00 RF4287HABP/XAA-01 RF4287HABP/XAA-02 RF4287HABP/XAA-03 RF4287HABP/XAA-04 RFG237AABP/XAA-01 RFG237AABP/XAA-02 RFG237AABP/XAA-03 RFG237AABP/XAA-04 RFG237AABP/XAA-05 RFG238AABP/XAA-00 RFG238AABPXAA0000 RFG296HDBP/XAA-01 RFG296HDBP/XAA-02 RFG296HDWP/XAA-02 RFG297HDWP/XAA RFG298AABP/XAA RFG298AABPXAA RFG298HDBP/XAA RFG298HDBP/XAA-00 RFG29PHDBP/XAA-01 RFG29PHDBP/XAA-02
Compare Lowest Prices
Read more Fridge Door Handle DA64-04014A product details, item conditions, shipping information, return & refund policy, and buy on eBay HERE!

More Information
In addition to the Samsung Fridge Door Handle DA64-04014A, you can view related Samsung  refrigerator door handle. Also you are able to see more products, accessories, and services on the Samsung website.
If you have any problem for finding the correct part for your appliance model, please leave your message at the comment box below. We will check the part and get back to you soon. Thank you very much.