Compare Best Price GE Refrigerator Freezer Fridge Door Handle Assembly WR12X27967. Fits CFE28UELDDS CYE22UELDDS CYE22UELEDS CYE22TSHQSS CWE23SSHNSS CWE23SSHPSS CYE22USHKSS CFE28USHMSS models and more. Fast Delivery on eBay!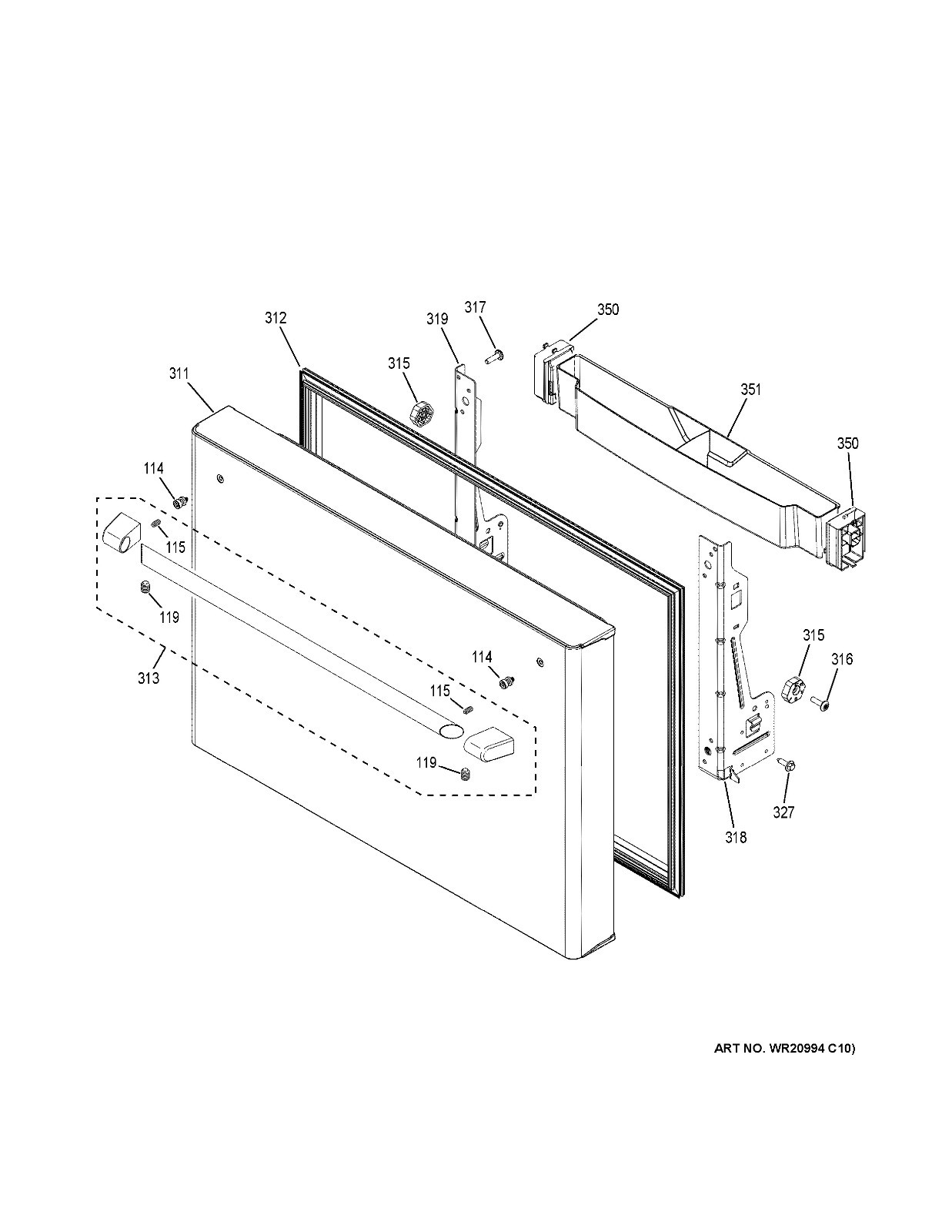 GE Refrigerator Freezer Fridge Door Handle WR12X27967
Product: NEW OEM GE Refrigerator FREEZER HANDLE CAFE WR12X27967
Type: Freezer Door Handle
Item Location: Pocatello, Idaho, United States
Ship To: United States and many other countries
Policy: Seller does not accept returns
Condition: Open box
Price: US $70.00
View more part details and Purchase on eBay or Get Lowest Price Below.
Fits GE Freezer Models:
This Refrigerator Door Handle WR12X27967 part fits the following GE models. Use Ctrl-F to find your appliance model below.
CFE28TSHOSS CFE28TSHPSS CFE28TSHQSS CFE28TSHRSS CFE28UELBDS CFE28UELCDS CFE28UELDDS CFE28UELEDS CFE28USHKSS CFE28USHLSS CFE28USHMSS CFE28USHNSS CWE23SSHNSS CWE23SSHOSS CWE23SSHPSS CWE23SSHQSS CYE22TSHPSS CYE22TSHQSS CYE22TSHRSS CYE22TSHSSS CYE22UELBDS CYE22UELCDS CYE22UELDDS CYE22UELEDS CYE22USHKSS CYE22USHLSS CYE22USHMSS CYE22USHNSS CYE22USHOSS
Compare Lowest Prices
View more Fridge Door Handle WR12X27967 product details, item conditions, shipping information, return & refund policy, and check out on eBay HERE!

Contact Us: If you can not find the correct part for your specific appliance model or have any information, please write a message at the comment box below. We will search the part and get back to you soon. Thank you.