Cheap Price Whirlpool Refrigerator Freezer Fridge Door Handle Assembly W10827048. For WRS322FDAB04 WRF995FIFZ00 WRS325FDAB04 7WF736SDAM12 WRS325FNAM01 WRF989SDAF00 WRS322FNAE02 WRF736SDAM13 and more. Shop Here on eBay!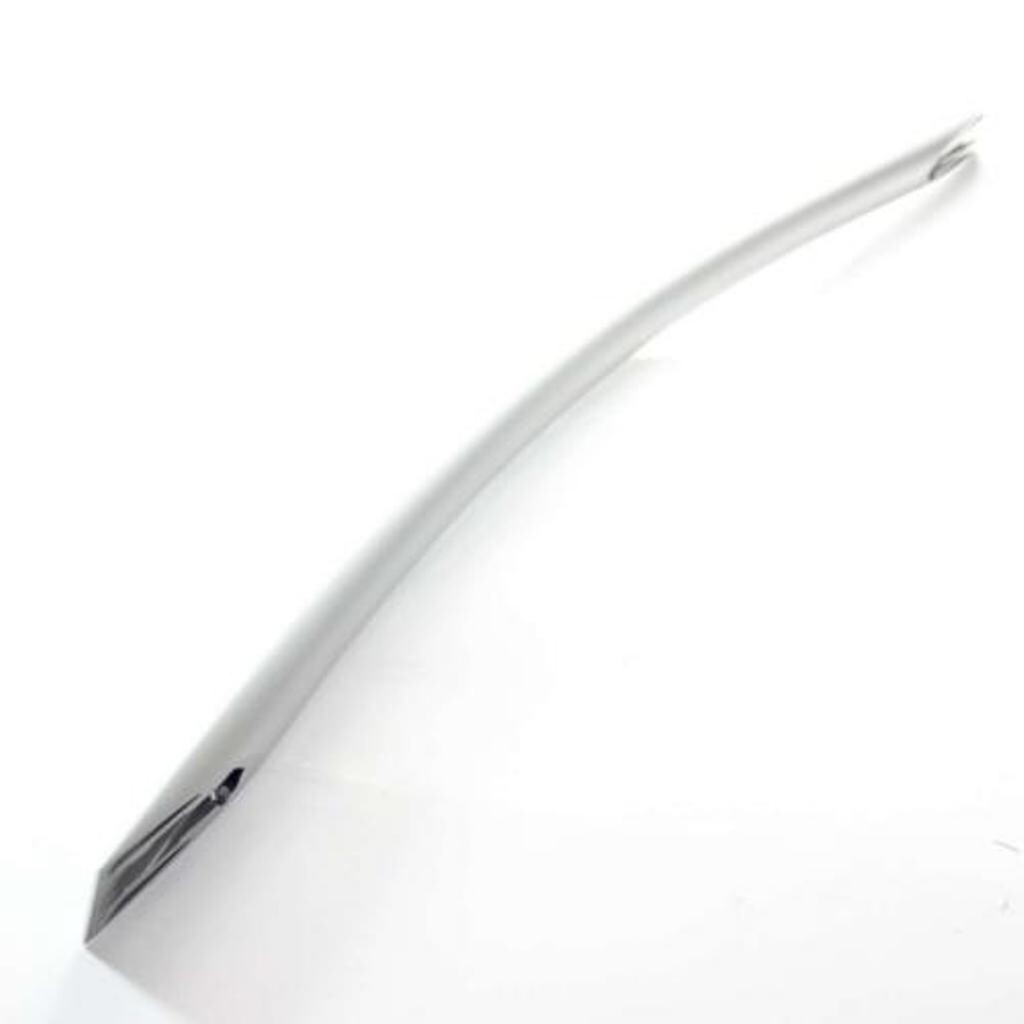 Whirlpool Refrigerator Freezer Fridge Door Handle W10827048
Product: *NEW* Genuine OEM Whirlpool W10827048 Refrigerator Door Handle
Item Location: Gurnee, Illinois, United States
Ship To: Worldwide
Policy: 30 day returns. Buyer pays for return shipping
Condition: New
Price: US $55.88 Check Price on eBay
Fits Whirlpool Freezer Models:
The Fridge Door Handle W10827048 assembly part fits the following Whirlpool models. Use Ctrl-F to find your appliance model below.
7WF736SDAM11 7WF736SDAM12 7WF736SDAM13 7WF736SDAM14 WRF555SDFZ01 WRF736SDAB10 WRF736SDAB11 WRF736SDAB12 WRF736SDAB14 WRF736SDAF10 WRF736SDAF12 WRF736SDAM10 WRF736SDAM11 WRF736SDAM12 WRF736SDAM13 WRF736SDAM14 WRF736SDAW10 WRF736SDAW11 WRF736SDAW12 WRF736SDAW13 WRF736SDAW14 WRF757SDEE00 WRF757SDEE01 WRF757SDEH00 WRF757SDEH01 WRF757SDEM00 WRF757SDEM01 WRF767SDEM00 WRF767SDEM01 WRF989SDAB00 WRF989SDAB01 WRF989SDAB03 WRF989SDAE00 WRF989SDAE01 WRF989SDAE03 WRF989SDAF00 WRF989SDAF01 WRF989SDAF03 WRF989SDAH00 WRF989SDAH01 WRF989SDAH03 WRF989SDAM00 WRF989SDAM01 WRF989SDAM03 WRF989SDAW00 WRF989SDAW01 WRF989SDAW03 WRF990SLAB00 WRF990SLAM00 WRF990SLAM01 WRF990SLAM03 WRF990SLAW00 WRF991BOOM00 WRF991BOOM01 WRF992FIFE00 WRF992FIFM00 WRF995FIFZ00 WRF997SDDM00 WRF997SDDM02 WRS322FDAB04 WRS322FDAM04 WRS322FDAT04 WRS322FDAW04 WRS322FNAE01 WRS322FNAE02 WRS322FNAE03 WRS322FNAH01 WRS322FNAM01 WRS325FDAB04 WRS325FDAM04 WRS325FDAT04 WRS325FDAW04 WRS325FNAE01 WRS325FNAE02 WRS325FNAE03 WRS325FNAH01 WRS325FNAM01 WRS331FDDB01 WRS331FDDM01 WRS331FDDW01 WRS335FDDB01 WRS335FDDM01 WRS335FDDW01
Compare Lowest Prices
View more Fridge Door Handle W10827048 product description, item conditions, shipping information, return & refund policy, and view best prices on eBay HERE!